5 Things to Remember When the Doctor Says You'll Never be a Mom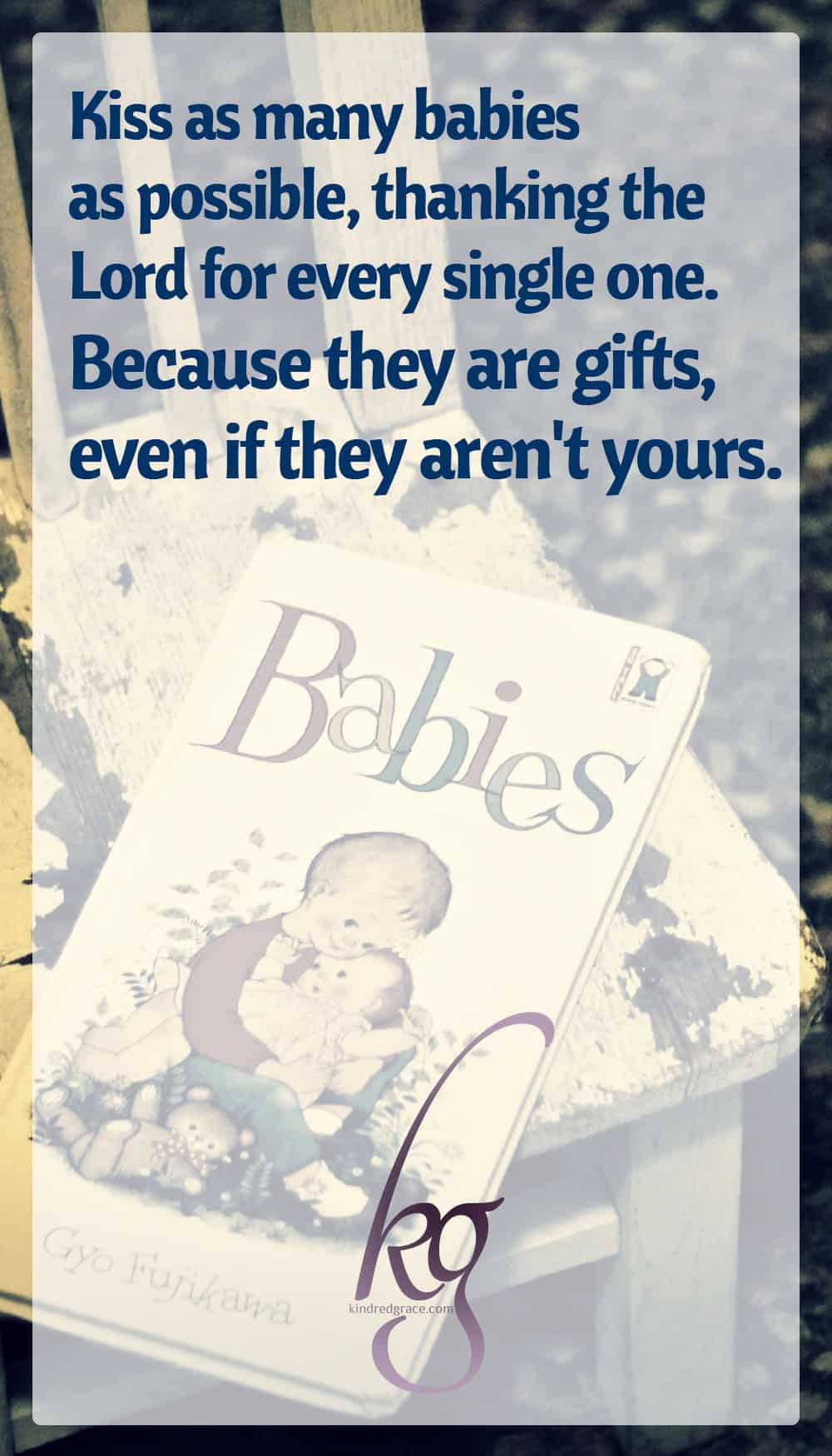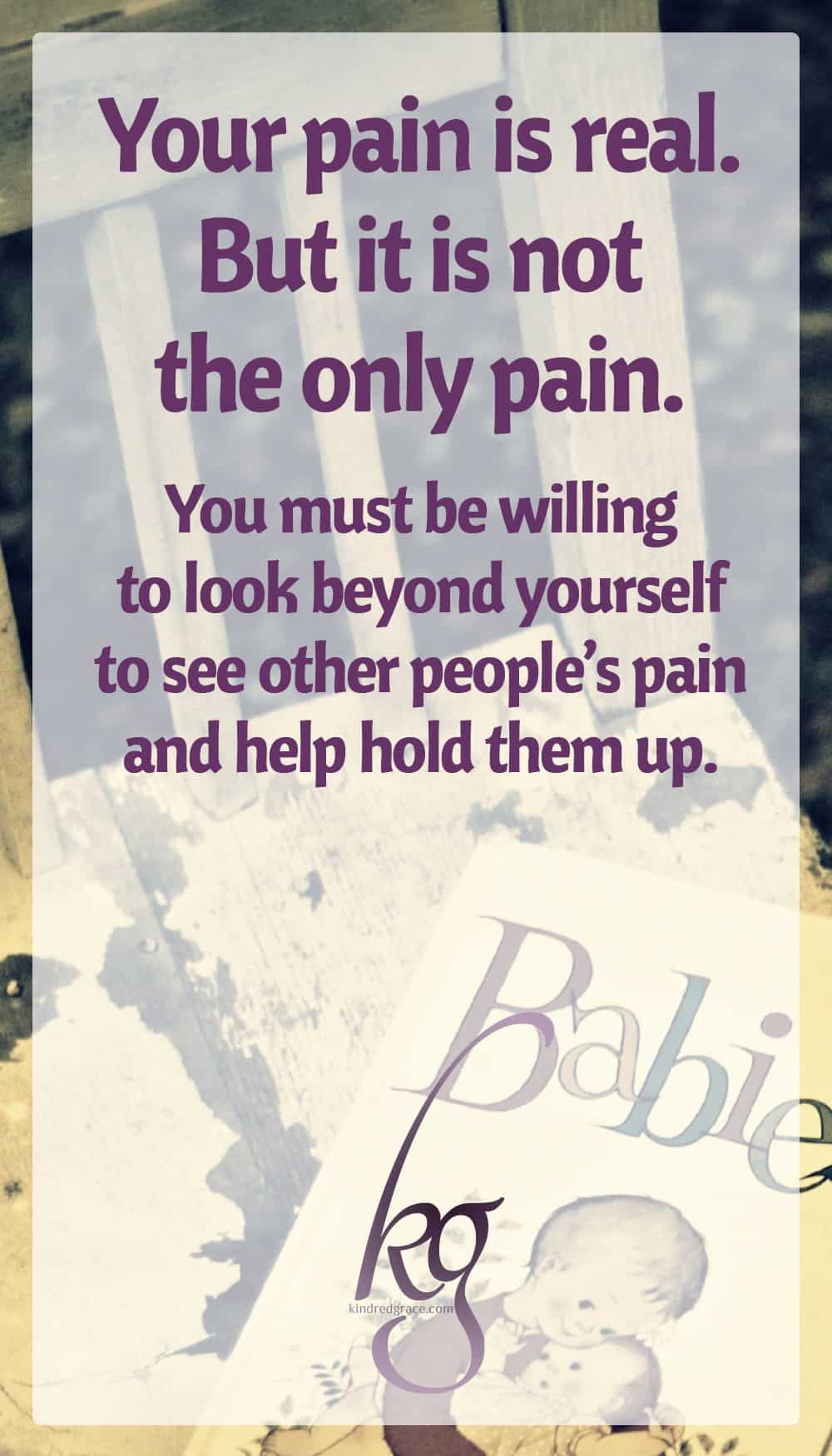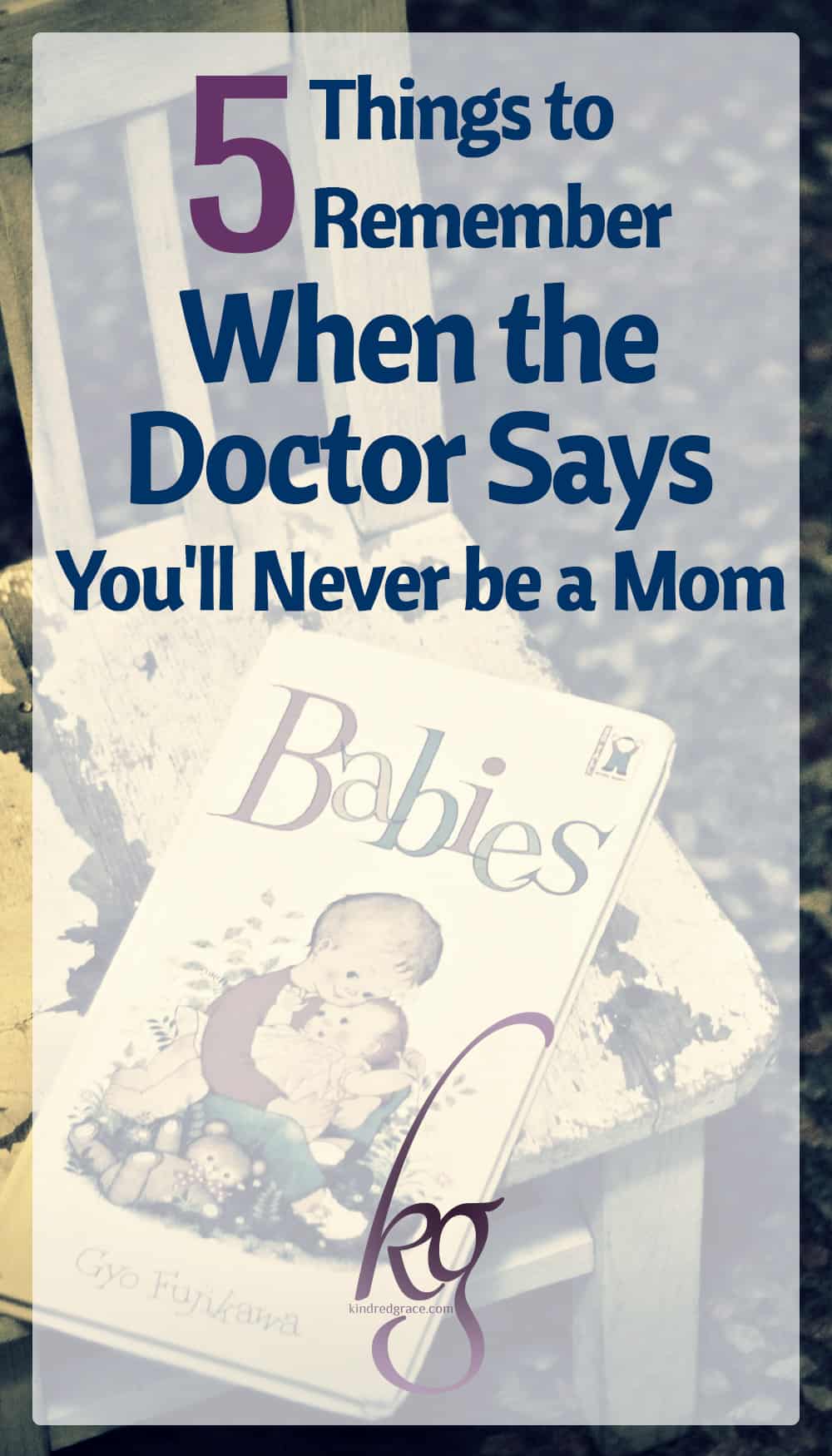 I still remember the doctor looking at me over the top of her glasses. "What this means," she explained, "is that it is very probable you will never bear children."
And something inside me just withered up and died right there.
I stumbled through weeks, then months, and then years before I finally started breathing easy again. Through the gentle love of friends, and the incredible grace of God, I learned five important things about facing life with the label of infertility.
1. Let yourself grieve. More than once.
When I found out that my sister-in-law was pregnant with twins, I cried huge blistering tears over the ultrasound pictures. And I thought, "There. I mourned never seeing an ultrasound of my own baby."
Wrong.
Every few months I mourn the babies that will never be. The months may stretch longer as the years pass but it still happens. And it's okay.
2. Tell friends that you're battling infertility.
So many keep it a secret: don't. Be willing to share!
I'm not saying that you need to announce it at church… but, if you're constantly being hurt by insensitive comments and you're starting to dread Sunday mornings and fear is keeping you hostage: you may need to be brave enough and humble enough to stand up and say, "Hey, guys, we can't have a baby. Pray for us?"
We're a body. We work together. When one person falls down under crushing weight — it's time for the rest to step in. Let them.
Pretending to stand when you're crumbling is actually pride in action.
3.

Don't

avoid babies.
Hold them. Cuddle them. Kiss their cheeks. Squeeze their little chubby legs. Tickle their toes. Can't do it without crying? Go ahead! Salt water never hurt a baby.
The Enemy would love nothing more than to cut you off from little ones. Don't let him.
I've been known to walk into hospital rooms and say, "Hi, I'm here to cry over your baby." I snuggle them, drip tears and pray that God will raise them up to be warriors for His kingdom. Then I hand them back soaking wet.
4. Repent.
I guarantee that if you're struggling with infertility there will be a day when you see a mom that isn't fit to be one and you will think, "God! Why does THAT girl get a baby and not me? I would be a better mom than THAT."
I've done it. I've said it. I've prayed it. I've been that foolish, that prideful and that full of bitterness.
It's like having a broken leg and watching someone walk by and thinking, "I am a WAY better walker than that — she should have the broken leg, not me!"
But God is gracious. He heals. He turns bitter to sweet. But we have to repent. We have to ask forgiveness. Don't stay there, I beg of you. When you see your sin get it out before it consumes you.
5. Remember: every person carries pain.
Don't be foolish enough to think that you're the only one writhing in pain.
That lady with six kids? She may have buried four.
That unmarried girl with a toddler and a baby on the way? She may fall asleep every night shaking in fear because everyone around her uses her and leaves her crushed and broken.
That girl you grew up with that married her high school sweetheart and had three children, just like she planned? She may go for a walk one day with her twelve-year-old and a car may swerve and kill her daughter right in front of her.
You don't know. Don't fall for the lie that your pain is the ultimate. There is a lot of pain in this world.
Those are true stories. I know those women.
Don't misunderstand me: your pain is real. But it is not the only pain.
Just like you need to let the body hold you up when your pain is crushing you — you must be willing to look beyond yourself to see other people's pain and help hold them up.
One more thing:
On this Mother's Day, don't hide in your house. Don't shrink in the corner. Go to church in a pretty dress with a smile. Cry if you need to. Be open. Be real. Be gentle. And kiss as many babies as possible, thanking the Lord for every. single. one. Because they are gifts, even if they aren't yours.
Don't worry; my little babies will be getting saltwater baths before I hand them back to their mamas. And I will be clinging to the promise that He will heal my heart because that's what He does — He heals.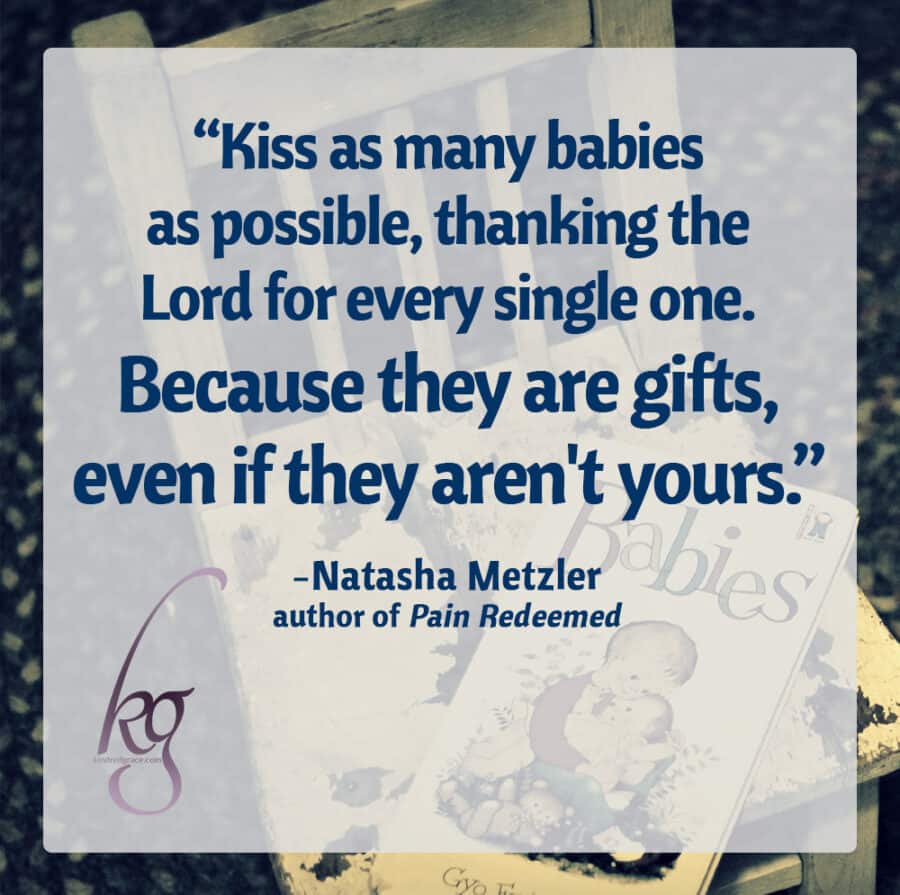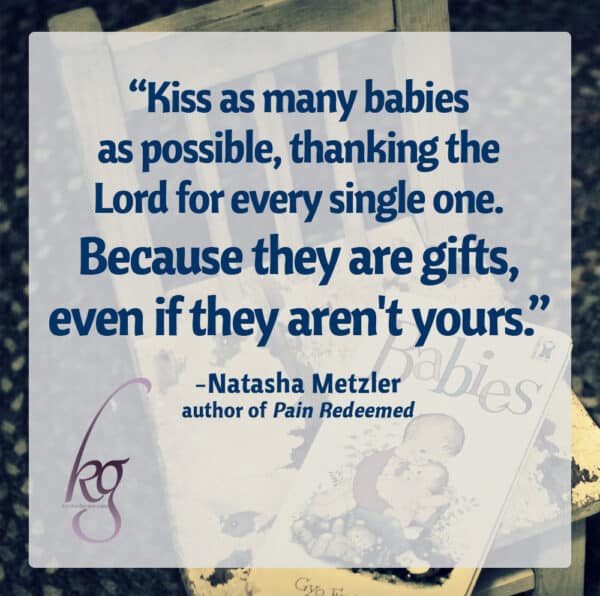 ---
Related:
5 Things to Remember When You Can't Stop Crying by Natasha Metzler
Learning to Love Mother's Day While Facing Infertility by Natasha Metzler
For more, visit our resource page: grace for loss, infertility, and miscarriage

(originally published May 2012)