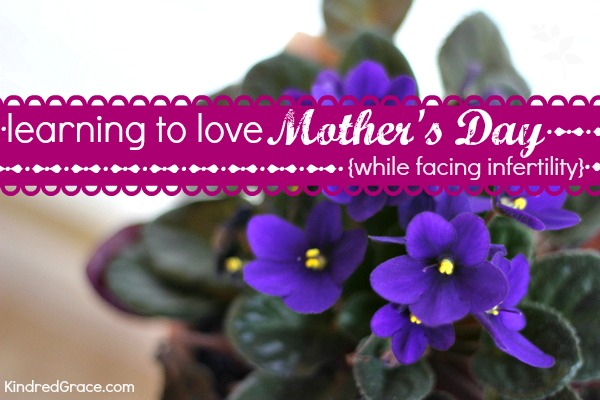 It was my third year of facing infertility when I suddenly realized that Mother's Day was coming and Oh, dear Lord, this might be an issue for me.
I came upon the holiday with trepidation, wondering if this would be the year that I stopped being able to handle my lack of children. Yet, something in me rebelled at the thought of falling back into the pit of depression and fear that I had just managed to climb out of — and especially since it was just one day of the year!
So I begged God for a miracle.
Have you ever noticed that God is like solid arms of safety in the middle of life's roughest storms?
Mother's Day dawned bright and clear. I wore my longest and sparkly-est earrings, my highest heels, and a teal scarf that wrapped up and around my throat like a soft blanket of comfort.
I cried some.
But it was okay.
And when we were leaving church, walking across the parking lot, a car filled with the teenagers who had visited Haiti while we lived there came driving by. A head stuck out the window, an arm waved gaily, and a voice echoed against the building behind us, "Happy Mother's Day, Mom!!"
He was talking to me.
You know, the one who can't bear children.
I had forgotten that they called us "Mom and Dad" when they were in Haiti, sharing a house with us. They didn't forget. And while I doubt it ever entered the minds of those young men, they were God's breath on my face that day.
Mother's Day wasn't just about everyone else, it was about me too.
The next year it was my husband who caused me to usher in the holiday with joy. He bought me a Mother's Day gift. A crazy, crazy gift that still makes us laugh.
A donkey.
Seriously.
This hilarious donkey (named, "Donkey") who has a personality to beat the band.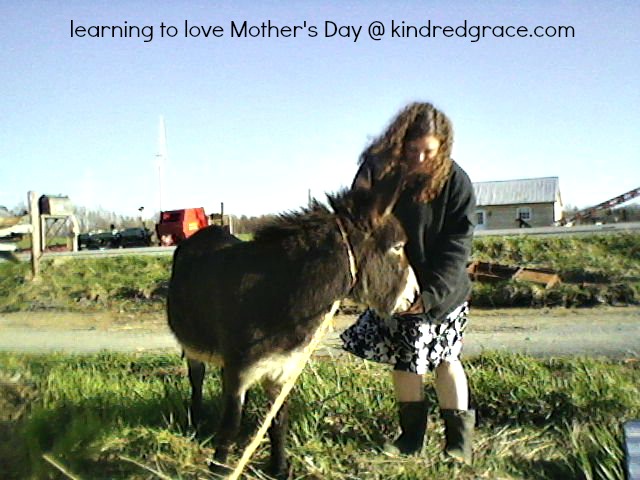 I came home and saw something tied in my front yard. I started laughing and jumping up and down. In Haiti there are donkeys all over the place and I mentioned often that I missed them.
My husband smiled at my antics and said, "I know Mother's Day has the potential to be hard. I think it should be fun."
I rode Donkey that day and giggled until I fell off.
I think God was laughing too.
Last year I rejoiced in friendships on Mother's Day.
I had been writing more intentionally about facing infertility and as the holiday drew near, my mailbox began filling up. Cards and notes, some from women who I've never met in person, found prominent places on my fridge. My mother-in-law laughed, "You get more Mother's Day cards than I do!"
Of course I do.
God and me, we have this deal: I choose to love Mother's Day and He works miracles to make it beautiful.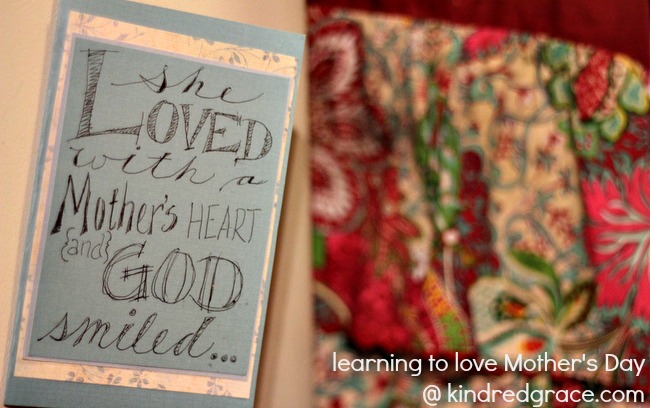 Are you worried about Mother's Day this year?
I invite you to ask God for a miracle.
Sometimes we have to ask to receive. So whisper the prayer (or shout it, depending on your mood. 🙂 ) and then wait in anticipation, because God delights in working miracles.
For more inspiration on facing infertility, read 5 Things to Remember {when the doctor says you'll never be a mom}