A Letter to the Undocumented Mother
by Charlotte Gray
Hey you,
Yes, you, the one who is a mother without documentation to prove it.
The one who has given mother-love to those who didn't come from your body.
The one who wipes snotty noses at a daycare. The one who dries tears at the playground. The one who babysits for free so a child can experience a stable home. The one who cares for younger siblings full-time. The one who prays for the teenager racing down the street way-too-fast. The one who says, "Sure, we can keep him/her at our house for awhile." The one who says, "Yes, we'll hide you, but first we're taking you to a hospital."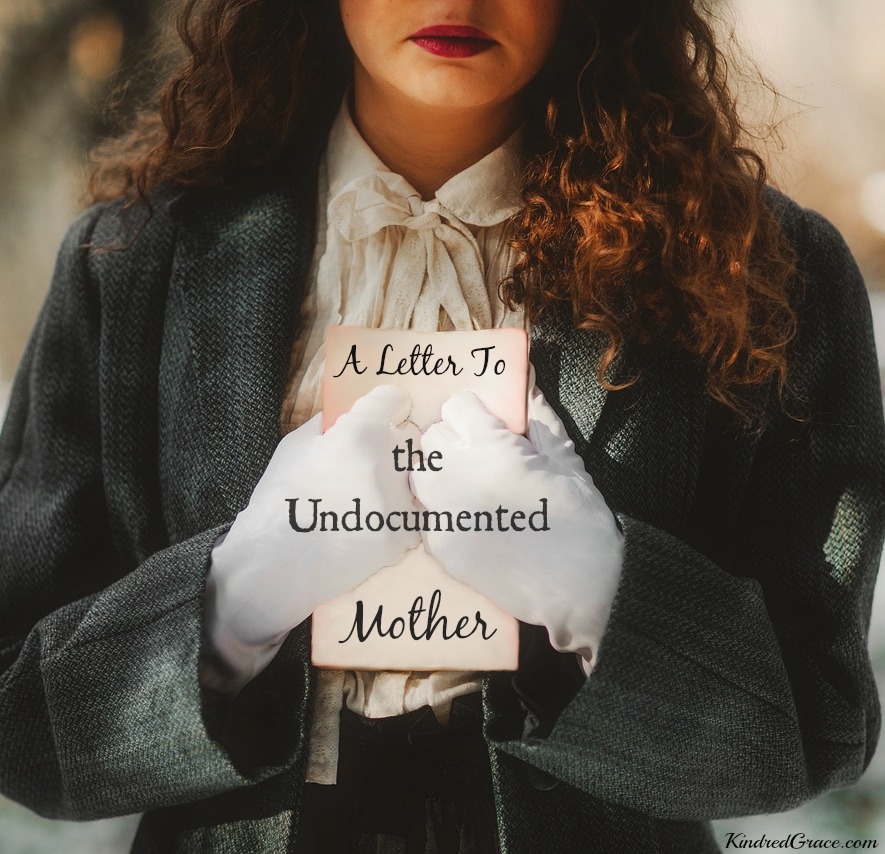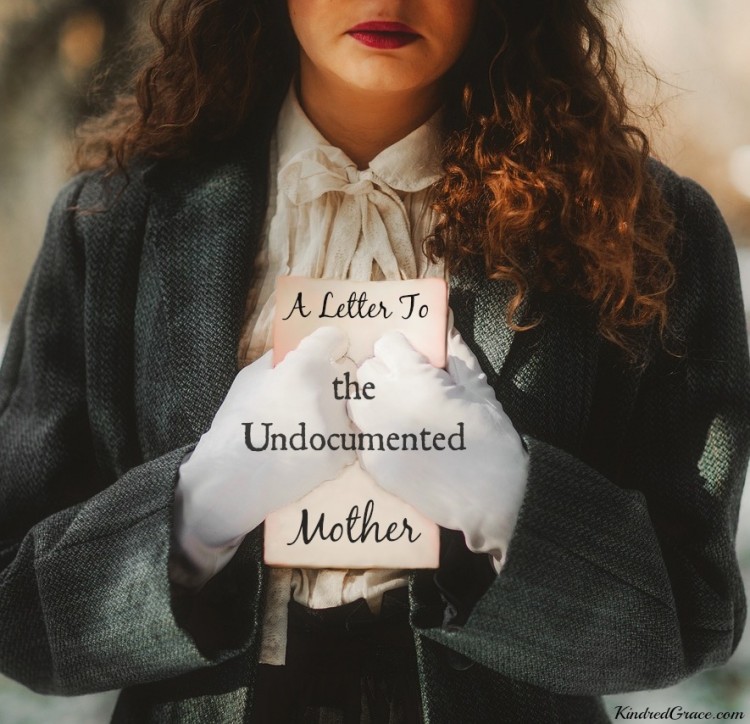 You are not alone. There are more of us out there than you realize. Without us, the human race would not exist. We love the broken and unlovable.
We are not widely recognized heroes, though. Parenting is considered to be a thankless job, and never is that more true than when you're an undocumented parent. If you've heard, "You're not my real mom!", or maybe "You just took me in to be a slave!" Or even maybe, "I'd be better off without you!" then know, you're not the only one that has heard that. You're in good company actually.
If you'd give the world just to hear the title "Mom", or even just to hear "Thank you", then know, there is a language the heart speaks, and it far surpasses titles and etiquette.
It's hard to not have proof of your bond. It's hard to hear others whisper about you behind your back. It's hard to be doubtful of the good you've done in someone's life. It's hard to reach out to help and be rejected again and again and again. It's hard to feel the guilt of mistakes. It's hard to wonder if they really would be better off without you.
But, from one undocumented mother to another, let me tell you, no love is sowed in vain.
"Give, and it will be given to you: good measure, pressed down, shaken together, and running over will be put into your bosom. For with the same measure that you use, it will be measured back to you."
(Luke 6:38 NKJV)
This isn't a promise that the receiver of your love will realize all you've done for them. They may never know. In fact, there's no way they can recognize or repay you for your love. If they could, then it wouldn't be true love. Because true love gives regardless of repayment or recognition.
However, even if it is impossible for them to recognize your gift into their life, even if all your efforts seem to come to naught, even if you can't see a good fingerprint of your efforts left behind, even if you are never documented in word or deed as mother, know this: Heaven has its own ledger it keeps.
"Then the righteous will answer Him, saying, 'Lord, when did we see You hungry and feed You, or thirsty and give You drink? When did we see You a stranger and take You in, or naked and clothe You? Or when did we see You sick, or in prison, and come to You?' And the King will answer and say to them, 'Assuredly, I say to you, inasmuch as you did it to one of the least of these My brethren, you did it to Me.'" (Matthew 25:37-40 NKJV)
Signed,
An Undocumented Mother
For more encouragement in your journey, feel free to read: