the story of Janelle Mahaney & Mike Bradshaw
After a few months of Mike "just stopping by the house to say hi," my dad gave him a call. Dad got right to the point, injecting his characteristic humor into what could have been an awkward moment for Mike…
"If you're married, reading love stories can be a reminder of when your love was fresh and new. Sometimes, between kids and housework and projects and deadlines and phone calls and bills, I forget those butterflies I used to get when he called. I don't think about all the little things that lined up 'just so' to allow us to meet. When I read a good love story, it brings back those happy memories, and encourages me to make new ones."
(Jeannie in "Humorous & Authentic Real-Life Love Stories")
Looking for more love stories?
Visit the love story collection, find love stories in print, or browse more love stories in the same category as Janelle Mahaney & Mike Bradshaw's: Love.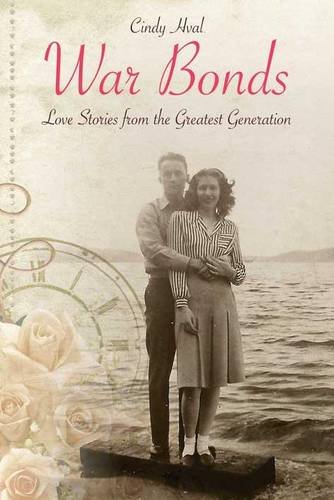 Young people have been falling in love since time began, but romance during a global conflagration brought a unique set of challenges. The uncertainty of the time led to an abundance of couples marrying quickly, after brief courtships. Others grew closer through intermittent correspondence, where the soldier was invariably censored by officers, yet true longing from either side invariably came through. It was the worst time at all to try to have a relationship; yet amazingly, thousands of couples created lifelong bonds. From blind dates to whirlwind romances to long separations, War Bonds highlights stories of couples who met or married during WWII.
Find on Amazon