the story of Janelle Mahaney & Mike Bradshaw
After a few months of Mike "just stopping by the house to say hi," my dad gave him a call. Dad got right to the point, injecting his characteristic humor into what could have been an awkward moment for Mike…
"So why read the stories at all? I believe it's because stories are central to who we are as humans. The Bible itself is one epic story, told in many smaller stories. Stories tell us about Who God is and how He works in our lives, and give us perspective that what is happening today is only a part of a much bigger picture."
Looking for more love stories?
Visit the love story collection, find love stories in print, or browse more love stories in the same category as Janelle Mahaney & Mike Bradshaw's: Love.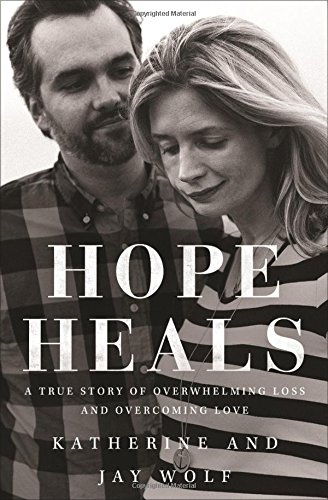 When all seems lost, where can hope be found? On April 21, 2008, as James slept in the other room, Katherine collapsed, suffering a massive brain stem stroke without warning. Miraculously, Jay came home in time and called for help.
Find on Amazon