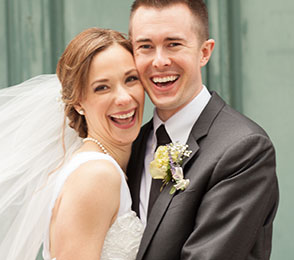 the story of Paula Hendricks & Trevor Marsteller
We'd never even talked on the phone before—just written back and forth on Facebook for the past four months, but it was as comfortable as could be from the get-go. He was sitting at a table when I walked in—not holding a rose like in romance novels—but reading a book in true Trevor-fashion.
read their story at Paula Writes:
We become the story we feed on. Marital love satisfies longings like no cheap imitation can. So the Real Story, the cosmic romance, fills us like no other story can.

What story will I feed on? What story will I become?
(Ann Voskamp in "Become the Story", originally at A Holy Experience)