Sacred Singleness: a review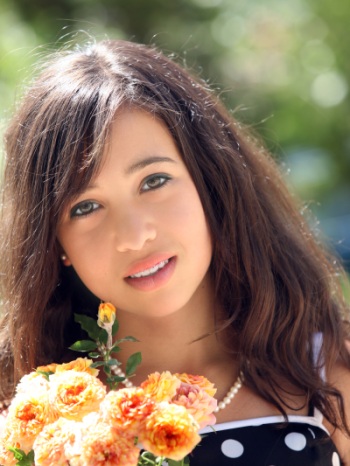 When I saw that Leslie Ludy had written a new book, and one on singleness at that, I was immediately interested. I have a lot of respect for the Ludys, and was very excited to be able to meet them at a retreat a couple of years ago. They really have a heart for God and a desire to encourage others to be completely sold out for Jesus.
Some of Leslie's books have been very challenging and encouraging to me. However, I was very disappointed in Sacred Singleness. Without attacking Leslie in any way, I'd like to share some of my concerns about the book.
First, it always concerns me when someone writes with a lot of authority on a subject with which they don't have much personal experience. Leslie has such a heart for helping singles, but she was married at 19, so it's hard for her to fully understand the deep struggles of older singles — struggles I know well, having married at age 29. While that fact doesn't disqualify her from sharing her opinions (and she does mention it in her author's note at the beginning of the book), I did feel that they came across as "the truth" more than her ideas. It's a tricky subject to tackle for anyone, so I don't want to be harsh in my judgement. And she does have a lot to say about being completely surrendered to God in every part of our hearts, which is something I know I need to hear over and over. She also included some encouraging interviews with older singles.
Another thing that bothered me was that the book, while claiming to be "The Set-Apart Girl's Guide to Purpose and Fulfillment," seemed to be written in large part to refute the writings of the Boundless webzine, Candice Watters, and others who have been attempting to return to a biblical understanding of marriage and singleness. While no one has the "last word" from God on these topics, and there is much room for discussion, I've appreciated the above authors' perspectives, and the way that they start from Scripture instead of writing rebuttals to other books. (I also happen to agree with the gist of their position: Marriage is God's design for most people, except those with a special calling to celibacy, and should be honored and pursued while trusting Him with the timing.) I felt that Leslie tended to quote the other books out of context. Candice's book, in particular, makes it very clear that we are commanded to live in contentment and joy wherever God has us, single or not.
One thing that I did appreciate about Sacred Singleness was the section on what women can do with their single years. Scripture makes it clear that a single woman's purpose is to serve the Lord in a way she won't be able to do once she has the responsibilities of caring for a husband and children. It was a blessing to read of single girls who were working with orphans, the poor, and the unloved (I would, however, urge immense prayer and counsel before adopting as a single girl as promoted by this book).
In conclusion, I would have to say that while Sacred Singleness had some food for thought, I'm sadly unable to recommend it wholeheartedly.
What books encouraged you in purpose and fulfillment during your single years?

Editor's Note: Be sure to check out Jeannie's post "Content But Not Complete" and our "Single-Minded" series, as well as Elisabeth A's articles on Boundless: "One Single Day", "A Time to Waste", and "Don't Waste Your Disappointment."