Disclosure:
This post may contain affiliate links which won't change your price but will share a commission.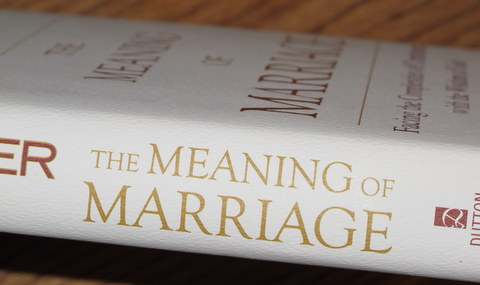 With a title like The Meaning of Marriage, this book promises a lot. And it doesn't disappoint.
An indepth study of marriage and how it refines and grows us, this book by Timothy Keller and his wife Kathy is neither a relational self-help manual nor a feel-good book. It sets truth and fact squarely against the more traditional ideas and beliefs about romance, soul mates, and the gift of singleness.
With frequent quotes from C.S. Lewis, this book almost feels like a modern version of The Four Loves. Using words like "penultimate", Keller not only set me thinking but sent me to the dictionary!
This high view of marriage tells us that marriage, therefore, is penultimate… Even the best marriage cannot by itself fill the void in our souls left by God… If singles Christians don't develop a deeply fulfilling love relationship with Jesus, they will put too much pressure on their dream of marriage, and that…same idolatry of marriage that is distorting their single lives will eventually distort their marriage lives if they find a partner. So there's no reason to wait. Demote marriage and family in your heart, put God first, and begin to enjoy the goodness of single life. (The Meaning of Marriage, page 198)
The Meaning of Marriage was incredibly convicting for me as a married woman. But I couldn't help but thinking that it would be equally encouraging and helpful for my single friends. Now I understand why the radio host whom I first heard mention it said that he bought a copy to give to each of his children. It's that good. It's the kind of book that challenges you in your thinking about marriage, whether or not you're married. And it's the kind of book that has the depth to inspire future generations.
If you're single, have you found books on the theology and purpose of marriage to be helpful reading? If you're married, what are your favorite titles on marriage?