The Abolitionist (a review)
Anna Ashwell is a young English girl who was born into the heart of England's struggle for the abolition of slavery. Though she comes from a family who has been part of the Abolition movement for generations, the choice to embrace it, to make the cause of the slaves her own cause was a choice that Anna had to make for herself. It was a choice that would be a defining moment for her, the beginning of a journey that would last her entire life.
Sometimes Anna thought that it might be easier to turn away and try to live as if none of this was happening. Her family didn't own slaves and didn't take part in the cruel practices then common in the slave trade; why should it matter to her what others did since she couldn't really change it anyway?
"I love the historical side of Elisabeth Allen's book! She clearly did her research on the time period and slave issues of the day, and it makes the storyline so much more engaging. Combine that with real characters and Biblical truths, and you have another wonderful novel to add to your bookshelf!"
-Jana (Baldridge) Tingom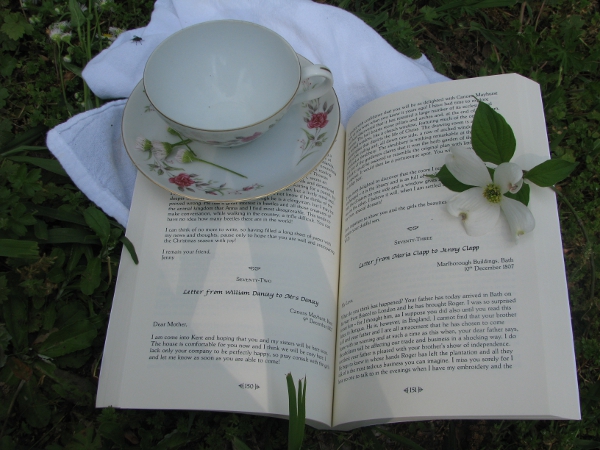 Fresh from the press, Elisabeth Allen's latest title, The Abolitionist, chronicles Anna's journey as she ultimately makes a choice to embrace the Abolition movement as her own. It tells a story of bravery and courage, and of the sometimes high price that Anna paid for both.
Anna faced the pressure of fashionable society which often looked down on Abolitionists, as well as the scorn of her cousins — not to mention the struggles of her own heart with the desire to fit in just a little bit. Her decision not to fit in cost Anna a great deal more than she counted on. It is as true now as it was then: it isn't easy to go against the flow.
Elisabeth Allen tells Anna's story in a warm, touching and yet realistic way that makes you feel as if you really know Anna. She may sometimes be a heroine, but Anna is also an ordinary girl. She has three brothers whom she loves dearly. She was raised to be a proper young lady in her era. She is sweet and gentle and has a loving nature, but she is not perfect. She makes mistakes and says things she regrets, but she learns and grows.
I'm glad that Anna isn't perfect, because it would make her story much less powerful if she was. Instead, showing how she overcame her faults and mistakes gives courage to other girls that they, too, can make a difference. After all, God doesn't ask for perfect people to stand for a cause, just for a heart that is willing to go and do and serve however He asks.
"The Abolitionist captured my interest immediately. As a lover of history, I learned many details about the slave trade in England during William Wilberforce's era, and as a Christian girl, I found a friend in Anna Ashwell. Her purposeful character made me wonder what I would have done in her shoes. Would I have defended my beliefs, or passively accepted injustice to keep the favor and friendship of others? The Abolitionist has both a compelling and informative storyline, with a delightful mixture of romance, humor, and pathos."
–Jessica Elisabeth, age 16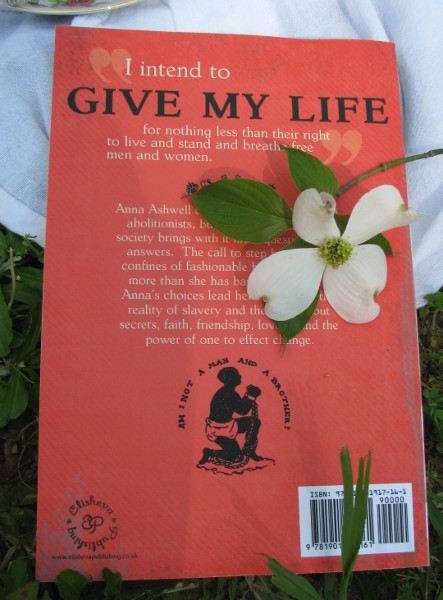 Part of Anna's story is told in letters, giving you an inside glimpse into the heart of the heroine and her family in a way that could not be otherwise. Through the letters you can trace the stories of friendships, of experiences and of love.
The Abolitionist is more than just a thought provoking new work of historical fiction. It is a beautiful story that was written to inspire the girls and women of today to put their influence behind a cause, to "give their life" for the thing that God calls them to do.
Slavery is still alive and well in many parts of the world. True human rights that we take for granted in our lives are denied to men and women like us around the world every day. Human life is not valued as it should be. There are many causes worth living for, perhaps even worth dying for. Anna's story is meant to remind us that what God calls us to, He will more than enable us to stand behind, even if the costs seem to be too great. It is meant to encourage us that one man or woman can make a difference. And that one woman could be you or me.
The book itself is as beautiful as the story, including so many interesting little glimpses into life in the 1800's. From the cover, timeline and maps, to the layout and paper, this book looks like an old friend waiting for an evening to be spent catching up. Each chapter and section features quotes from numerous authors, always the perfect introduction to that part of the story.
If you loved Charity in Elisabeth Allen's previous books, you are sure to love Anna as well. The Abolitionist is now available online through Amazon or Book Depository (free international shipping!), but the good news is, thanks to Elisabeth, YLCF is hosting a double giveaway of this book for our readers! Two of you will have the chance to win your own very own copy of The Abolitionist.
To enter, leave a comment telling us about a cause you are passionate about, and what you are doing about it (even if it is something small)! Giveaway ends April 9. Congratulations to Joelle Marie and Laura O., who were selected by random.org as our winners to the double giveaway of The Abolitionist!