Packing Grace for the Journey to Simplicity
Disclosure: This post contains affiliate links which won't change your price.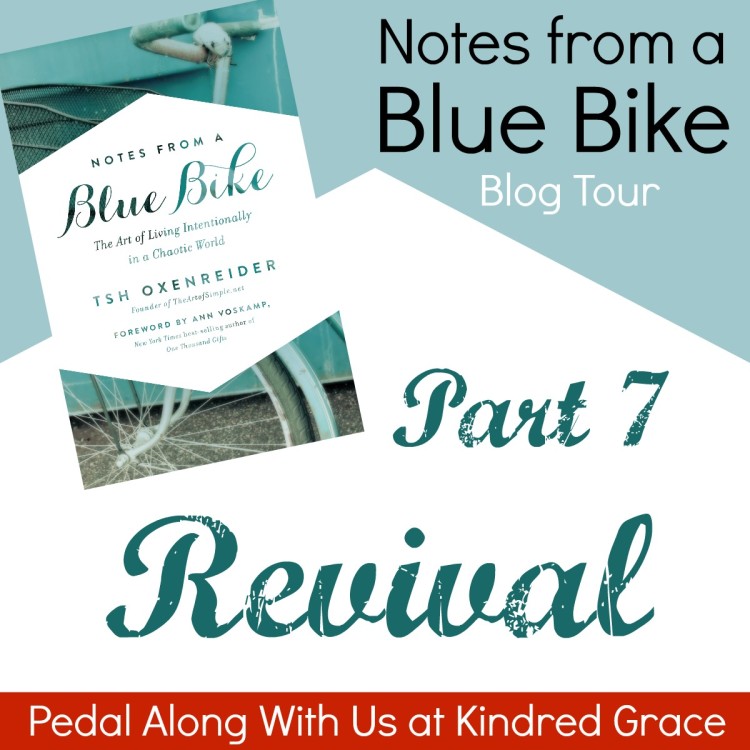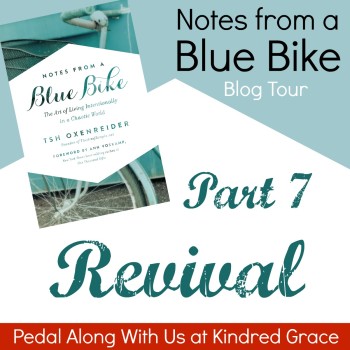 When I turn the last page of a good book, it's always with the hope that I won't forget the experience, that I'll be able to keep living the pages long after I've closed the cover. This feeling is especially true with Tsh Oxenreider's Notes from a Blue Bike.
As we gear up for the busy season here on the farm, I know it's crucial that I learn to apply what I've learned about practicing simplicity. If we're not intentional about our plans now, we'll reap the consequences this summer. So I'm trying to say "no" to some things so I can say "yes" to living more slowly even during the busiest months of our year.
There's limitless creativity to planning a more intentional life.
[email protected]
I know that I'll need a lot of grace as I embrace more simplicity, because the progress toward any goal often involves nearly as many steps backward as forward. I'm thankful that my Jesus and my husband keep giving me the grace I don't deserve when I fall short of my expectations and theirs. And my own journey will be a constant reminder to give others grace when they approach life differently than I do, when they want me to say "yes" and I know I have to say "no".
More than anything, living according to my values and passions in the real world means extending grace upon grace to others when I intentionally live differently.
[email protected]
Though I've finished it, I'm keeping Notes from a Blue Bike at my bedside. I'm reviewing all the parts I highlighted. And I'm praying that the awakening was just the beginning of revival–for me, for you, for all of us riding along with Tsh on the Notes from a Blue Bike blog tour.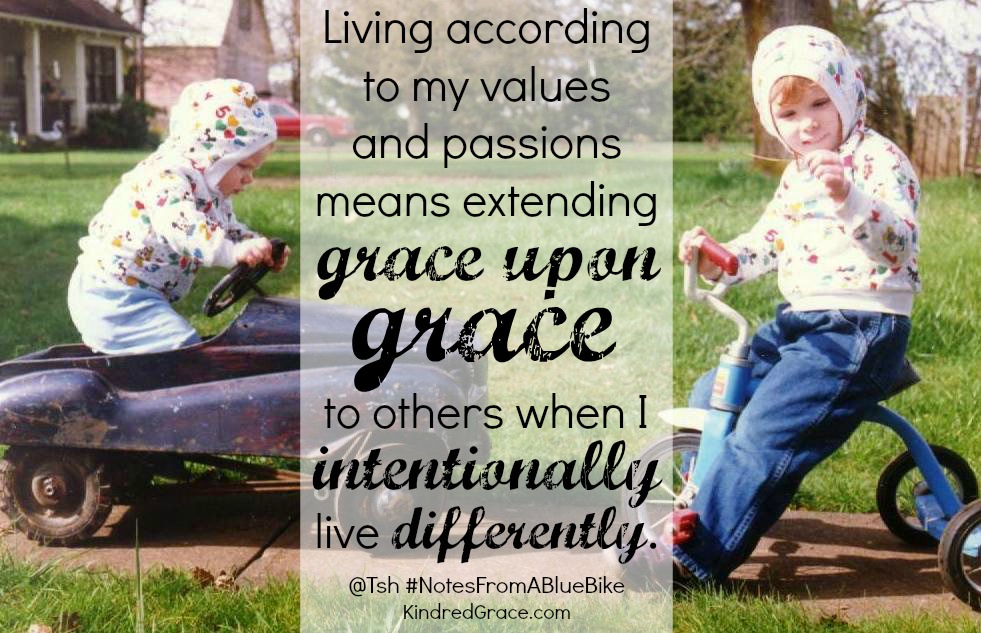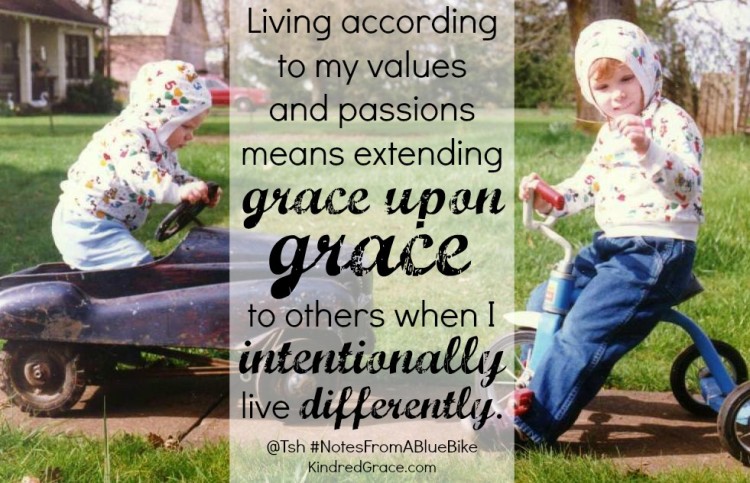 Don't miss out on the giveaway!
How have you been shown grace in your journey to a more intentional life? How have you learned to give grace when others' choices look different than your own? Leave a comment and then use the entry form below if you'd like a chance to win your very own copy of Notes from a Blue Bike to enjoy!
Pedal along with us…
Disclosure: Members of the Kindred Grace Team were provided with review copies of Notes from a Blue Bike in exchange for an honest review. Giveaway open to entrants with US mailing address only, please. Links are affiliate links and your purchase of Notes from a Blue Bike through these links will help support Kindred Grace, at no cost to you!