Disclosure:
This post may contain affiliate links which won't change your price but will share a commission.
I've worked from home off and on for the past eight years. I was working for other companies, putting in long hours over which I had little control. I loved working from home, but not being able to have my own schedule? It was exhausting. But last year, that finally changed.
I started my own business a year ago in January. With a leap of shaky faith that I could actually do this and with shaky fingers that now the whole web would know that I thought I had a chance at making a go of it, I clicked the buttons that would launch a dream. It was hanging my virtual "Open" sign up on the door for the first time, and it was scary because I didn't know how it would turn out. I still don't know for sure.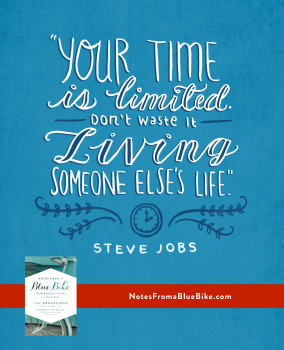 But in the 365 + days since launch day, I've learned a few things about working for myself:
1. I've learned that you need to believe in yourself.
You need to believe you can be successful. If you don't, you probably won't get very far. You have skills, God given talents and dreams. Don't underestimate yourself!
2. I've learned that mistakes are inevitable.
It's okay not to be perfect all the time. If you are honest about your abilities and not-abilities, you can learn something new every day and use those mistakes as stepping stones to being even better at what you do tomorrow.
3. I've learned that I can really do this.
It's hard, slow work and I'm still a long ways from my goal. But I'm still amazed: people actually pay me to do what I've dreamed of doing for a long time.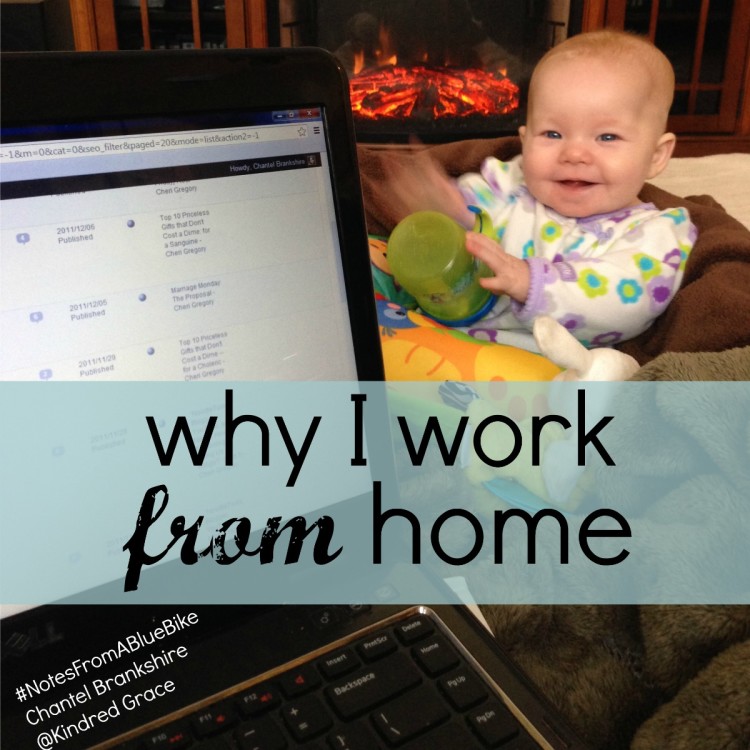 I've gained a lot of courage through running my virtual assistant business in the past few years. But working from home isn't about perpetual cups of tea (okay, I do drink a lot of tea!) and wearing pajamas while you work (I don't most days!). I'm learning that starting your own business from your kitchen table is more of a juggling job than any other I've had when it comes to home life and work life..
If working for yourself does anything, it will teach you in a hurry that if you aren't intentional about how you spend your time, you will either never get started or you will never actually find the time to stop.
And for me, it's hard to know when to push the "off" button and put the work away. It is all too easy for me to do "one more thing". It's too easy to get lost in the to-do list and not save time and energy for the other important parts of my life. And, let's be honest–the laundry pile can get kind of out of hand around here. Not to mention, my husband loves a clean home, and I function a lot better when I save some energy to keep our little home in order!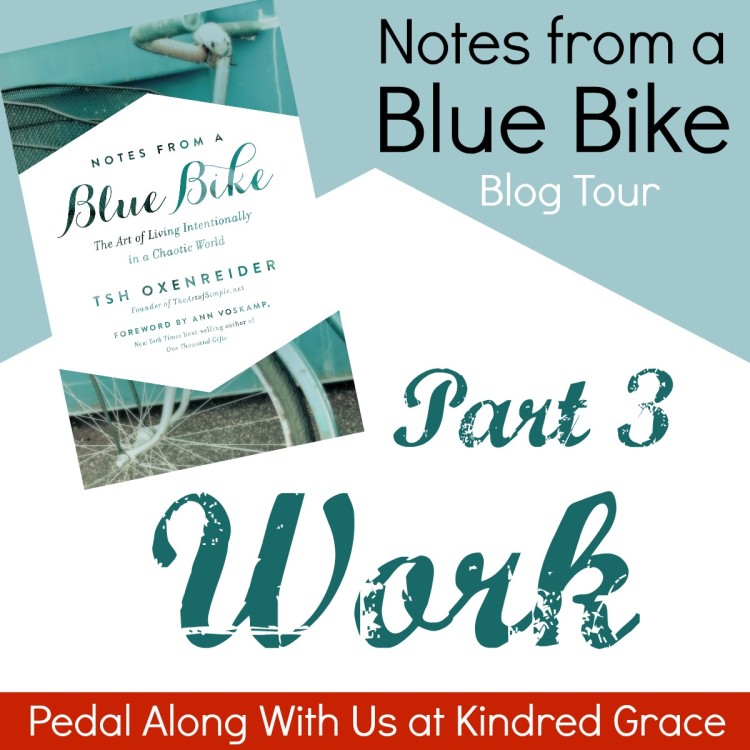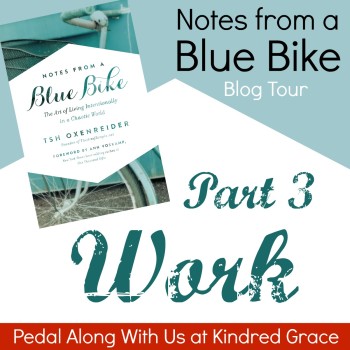 I loved reading Tsh Oxenreider's book Notes from a Blue Bike. It was refreshing, encouraging, and inspiring. It was also a good reminder about the preciousness of time coming from someone who has been where I am–and gone on to be very successful at what she does as an entrepreneur while being wife and mommy first and foremost.
Time is Precious:
Use it wisely. Manage it intentionally. Do what you love with the time you have.
Don't let the work become too consuming. If I do that, I don't get to enjoy all the reasons I wanted to work from home in the first place: being a better homemaker, a better wife, and getting to watch our bitty girl grow.
Take time to smell a few roses. Every single day. Especially on the busiest days!
Shut it all down sometimes. Keep your perspective fresh by having a break once in a while. Make time to walk away from that to-do list. Shut the computer off–and put it away! Leave your phone at home and go for a walk.
I don't want to just be a successful virtual assistant who started her own business, but i want to experience real life with my family. To slow down and escape the rat race. To be together with the people I love most. That's why I wanted to start my own business. That's what Notes from the Blue Bike reminded me of this week.

Blog Tour & Giveaway
Do you work from home? What is one way you manage your time? Leave a comment and then use the entry form below for a chance to win your own copy of Notes from a Blue Bike.
Pedal along with us…
Disclosure: Members of the Kindred Grace Team were provided with review copies of Notes from a Blue Bike from Nelson Books in exchange for an honest review. Giveaway copy available to winner with US mailing address only. Links are affiliate links and your purchase of Notes from a Blue Bike through these links will help support Kindred Grace, at no cost to you!