Disclosure: This post contains affiliate links which won't change your price.
The end of January and the start of February are, in Australia, crazy times. After Australia Day on the 26th of January, a new school year begins for everyone from kindergarten to year twelve. A month later (give or take a couple of weeks), tertiary students head to university to begin or round out their degrees. It feels like the start of everything, and I – ever rapturous over freshly sharpened pencils – am happy.
This year, I'm facing my final semester of a postgraduate degree. But I also work in education, as both a private music teacher and a homeschool tutor focussing on English and history. I spend most of my weeks during the school year immersed in the education of either myself or a handful of pre-teens. So this season right now, as the mighty machine picks up the pace, proved to be the perfect time to dive into Tsh Oxenreider's chapters on education in Notes From a Blue Bike.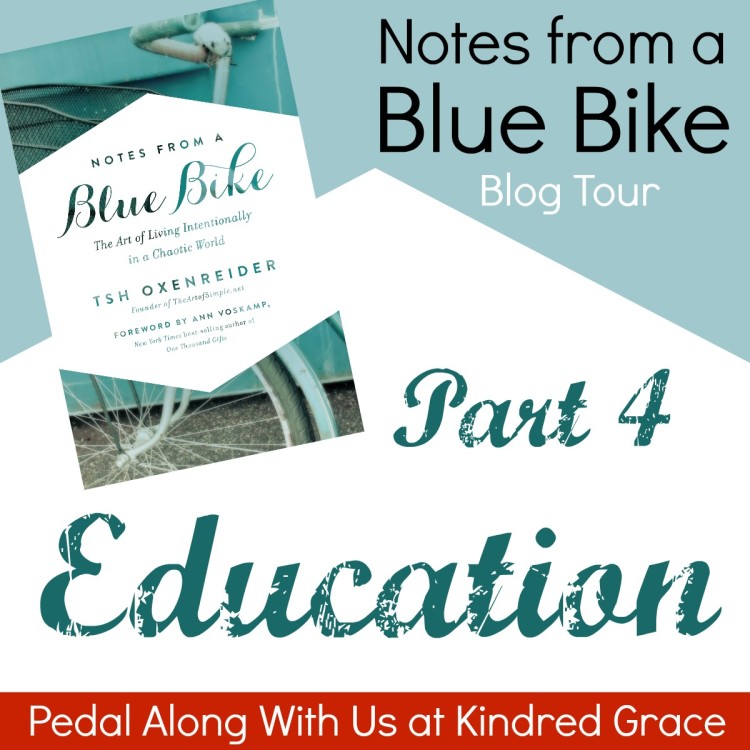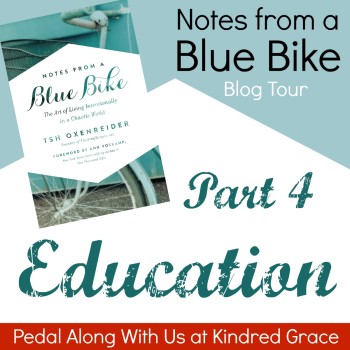 Tsh's reflections on education don't feel educational in and of themselves. They read more like a memoir of what Tsh and her husband Kyle came to understand about how they wanted their kids to grow up. Tsh is unapologetically ambiguous about the "right" way to learn, simply because she believes there is no one right way for every person. To that end, her kids have spent time in school and out of school, exploring traditional and non-traditional education options. Tsh warns of the danger of choosing one side or the other and claiming it as a moral absolute. Rather, she explores how her family was called to embrace the very concept of learning itself, which is less about methods and more about mindset.
Having grown up in a family which also explored both traditional and non-traditional modes of schooling, I was exposed to the idea of lifelong learning early on. Now, however, I get to explore that myself in working with my own students. Because I am employed to teach, the preparedness aspect of my work is somewhat formal, but the goal is the same. Tsh calls it 'creating a safe place [for children] to learn about themselves and the world'.
There's an intentionality to this approach that focusses on making learning accessible, on defining it less in terms of academic success and more in terms of wholeness. What this looks like in practical steps is making sure the children you care for or teach – making sure you yourself – have access to books, classic toys, and the outdoors. These, Tsh writes, 'have one thing in common: their goal is self-directed, unrestrained discovery'.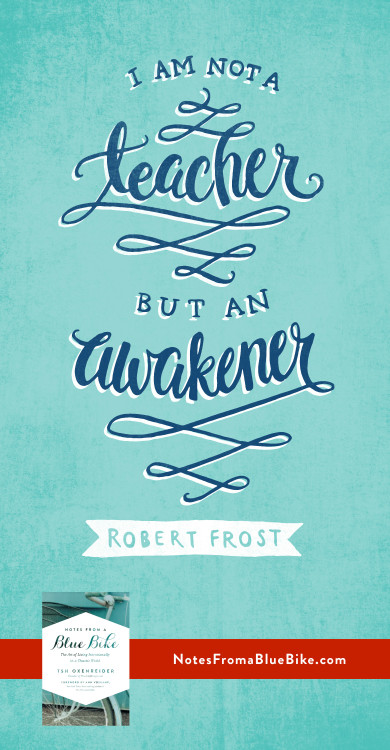 Looking back on my own childhood, and now watching my youngest brother (17 years my junior) grow up, I see how true this is. My formative years were spent hovering between books and the backyard, and the same is true of my little brother and my young students. The library – that magical wonderland where you get to select free books and actually take them home – is a favoured destination.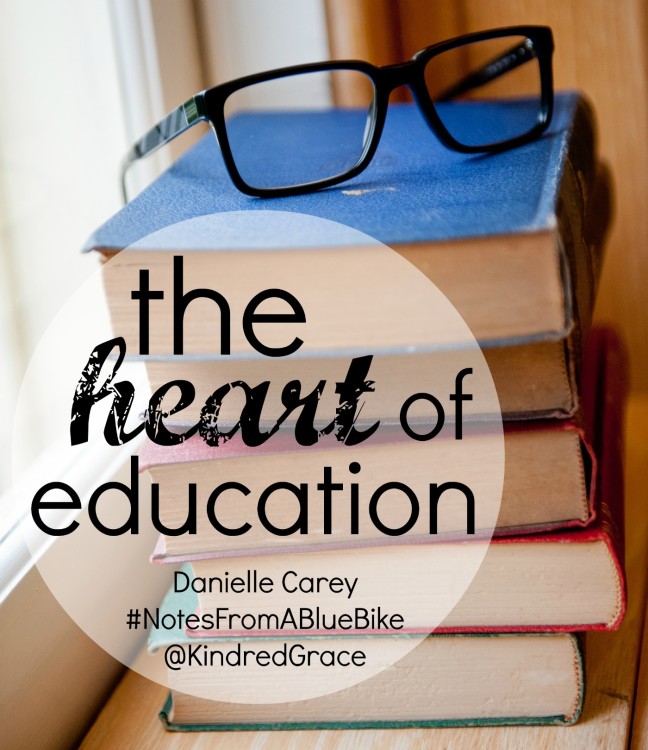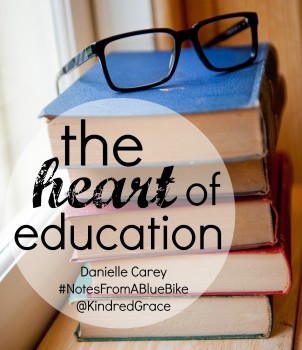 In fact, the library itself feels like a perfect metaphor for Tsh's picture of self-directed learning. It's there, it doesn't have to cost very much, and it's all available to you if only you know how to look. I think Tsh would agree that this, after all, is the nature of true education: teaching others how to look. The appropriation of what we learn is up to all of us, but if we can teach our little ones to seek, and seek creatively, then the job will be well done.
Blog Tour & Giveaway
What do you credit with being most influential in your own education? Why was that influence important to you? Leave a comment and then use the entry form below for a chance to win your own copy of Notes from a Blue Bike.
Pedal along with us…
Disclosure: Members of the Kindred Grace Team were provided with review copies of Notes from a Blue Bike in exchange for an honest review. Giveaway open to those with US mailing addresses only, please. Links are affiliate links and your purchase of Notes from a Blue Bike through these links will help support Kindred Grace, at no cost to you!
Photo Credit: Jenni Marie Photography