I watched her with her children today…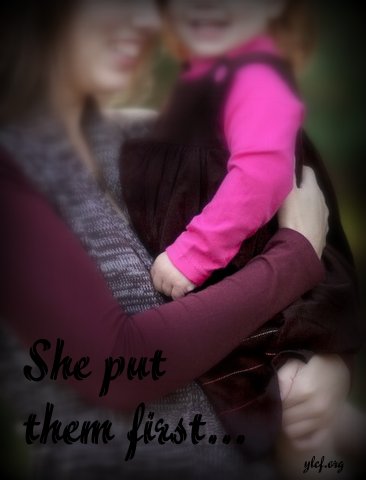 I watched her with her children today.
The gentle voice. The soft instruction.
She didn't try to moderate disagreements from where she was at the kitchen counter; she didn't wait until she was finished mixing the cornbread to explain their error.
Swiftly, silently she was there dealing with the offender.
She wasn't so engrossed in her work that she could turn a deaf ear to the upset voices; she wasn't more intent on her task than on her children.
She was awake and attentive to the constant need for instruction.
I listened in her home today.
Peaceful. Playful. Quiet. Happy.
We swapped ideas about teaching reading and sharing. We discussed titles and concepts of parenting books and methods.
She's not perfect, and neither are they.
But what struck me most was what she didn't say, the tone that wasn't in her voice.
What I heard was the loving, patient way she spoke to each one of putting her sister first.
What they saw was that she put them first.