Disclosure: This post contains affiliate links which won't change your price.
Emily Freeman has a heart for the good girls.
She understands the pressure to not mess up, to smile, to be okay, to have it all together. The guilt when you know you've messed up and can't tell anyone for fear of spoiling your perfect image. The exhaustion of maintaining that image, and yes, the fear that someone will discover deep down, you're just like everyone else. She has names for the masks we hide behind: the Actress, the Heroine, the Intellectual, even the Girl Next Door.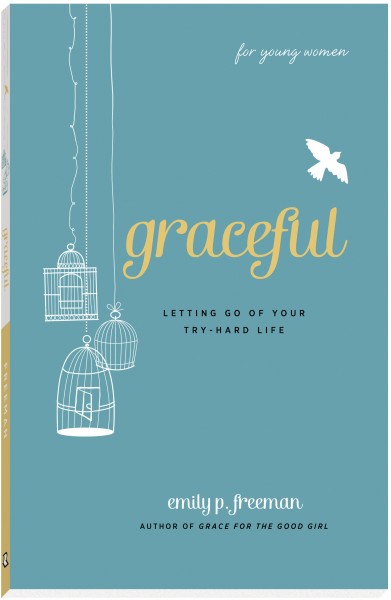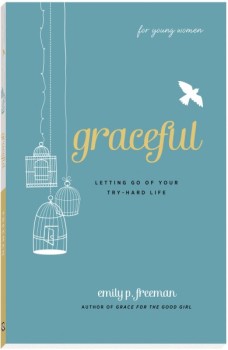 Gently, lovingly, Emily takes off the masks and exposes the insecurities, the fears, and the secret sins of the good girls. She does it with grace and understanding, since she, too, has worn those masks. And she provides the way to finally find freedom and peace, pointing us to Jesus, Who already sees the deepest parts of our hearts and loves us anyway.
Graceful lives up to its name. You won't feel judged by this book — it feels like a sweet, cleansing breeze. Emily doesn't shy away from the truth, and that's what makes this book beautiful, but she expresses the truth with grace and compassion. Graceful is for a younger audience than Emily's "sister book," Grace for the Good Girl, but the theme is the same: learning to find our identity, and our freedom, in Christ.
Giveaway (Closed)
Want to read it? It's our joy to have a copy to give away! To enter, leave a comment from your heart — whatever you want. No need for perfection here. If you'd like, share a "mask" you tend to hide behind. A winner will be chosen on March 20.