9 Easter Books You and Your Kids Will Love
Disclosure: This post contains affiliate links which won't change your price.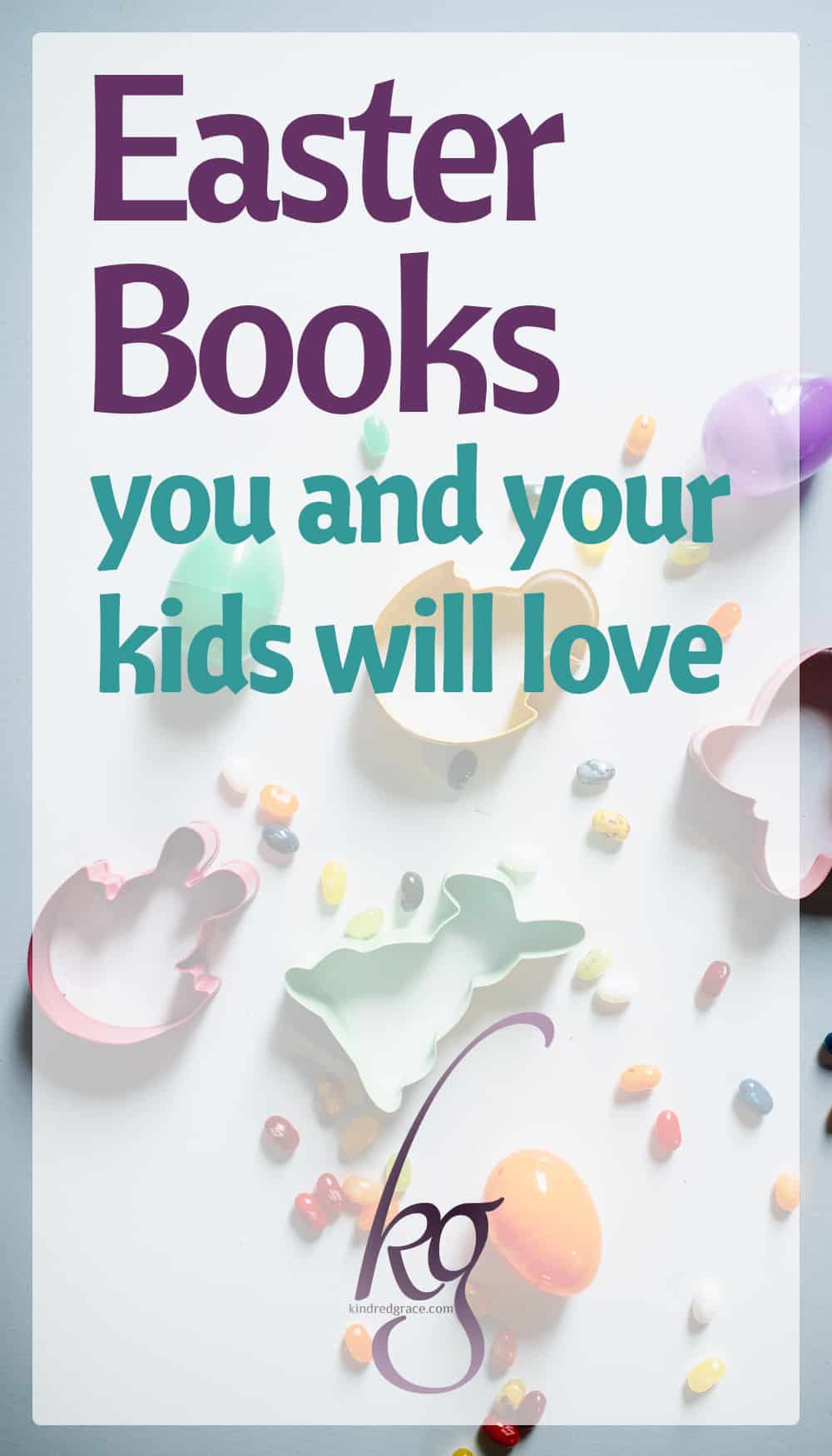 Spring is in the air here on our little plot of land. Black-eyed Susans are popping up, the yard is shaded by a fresh, green canopy and our first brood of bluebirds has already fledged! It makes me thankful to stop and take a breath of springtime air and realize Easter Sunday is still ahead of us. I am looking forward to seeing my two nephews hunt Easter eggs. This year, two of my sisters are getting baptized at Easter, too.
However, I'm even more grateful that Easter is behind us. That is to say, Jesus has already risen and we're now living in the Easter era! We don't have to wonder if the cross is the end of our story. The prophecies were fulfilled and Christ rose, appeared and ascended. When I reflect on that truth, it's no wonder this season gives me a strong sense of hope and excitement.
I try to convey that sense to the children God has blessed me with through my parents' adoptions and my sister's growing family. One way to do that (and my personal favorite!) is through good books…
Here are nine "Easter" books you will love to read with your family. Some of them are about our wonderful, risen Savior. Others are simply about colorful eggs and silly cottontail rabbits. All of them are in a stack on the table next to me, giving off sweet, springtime vibes.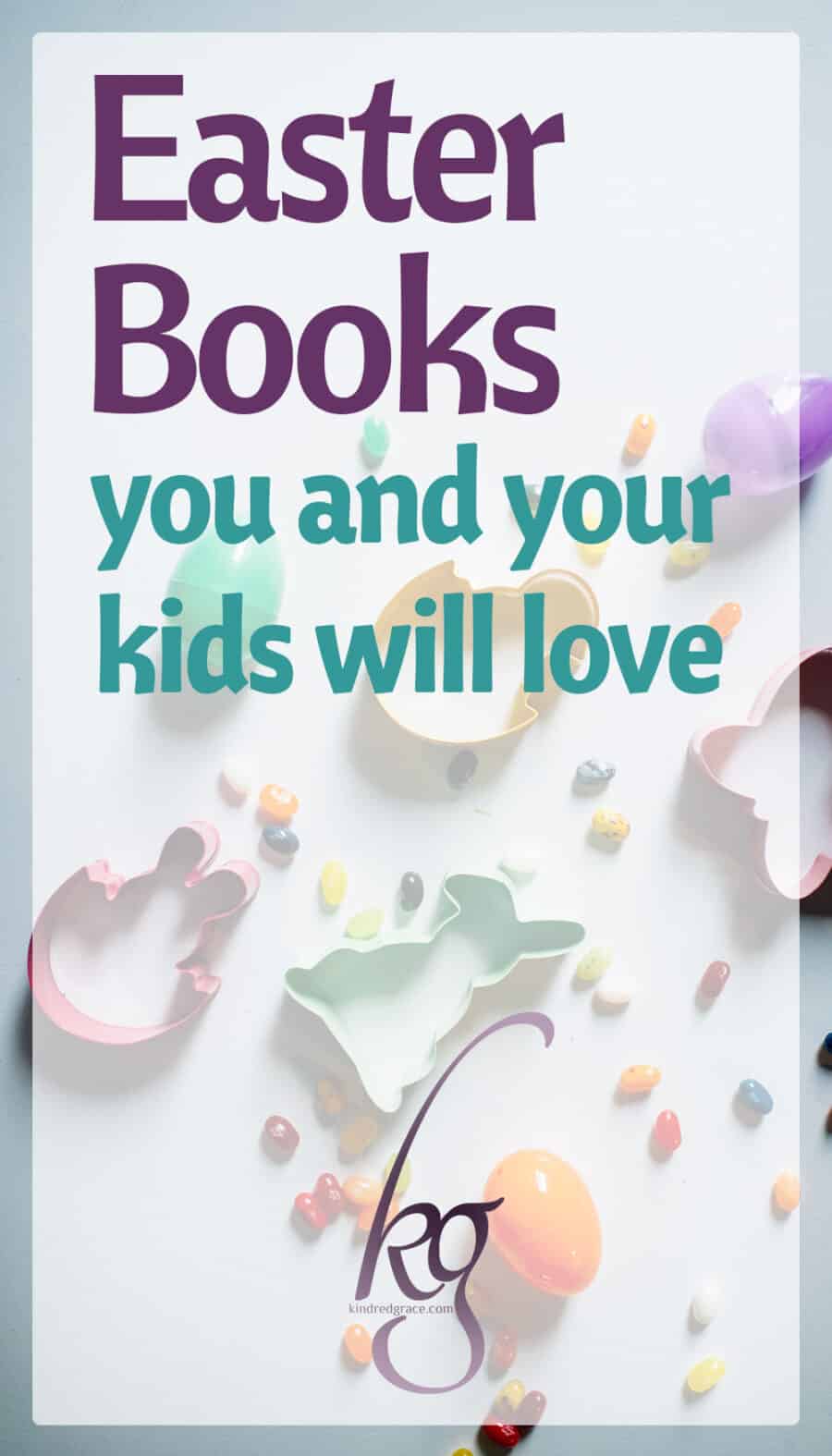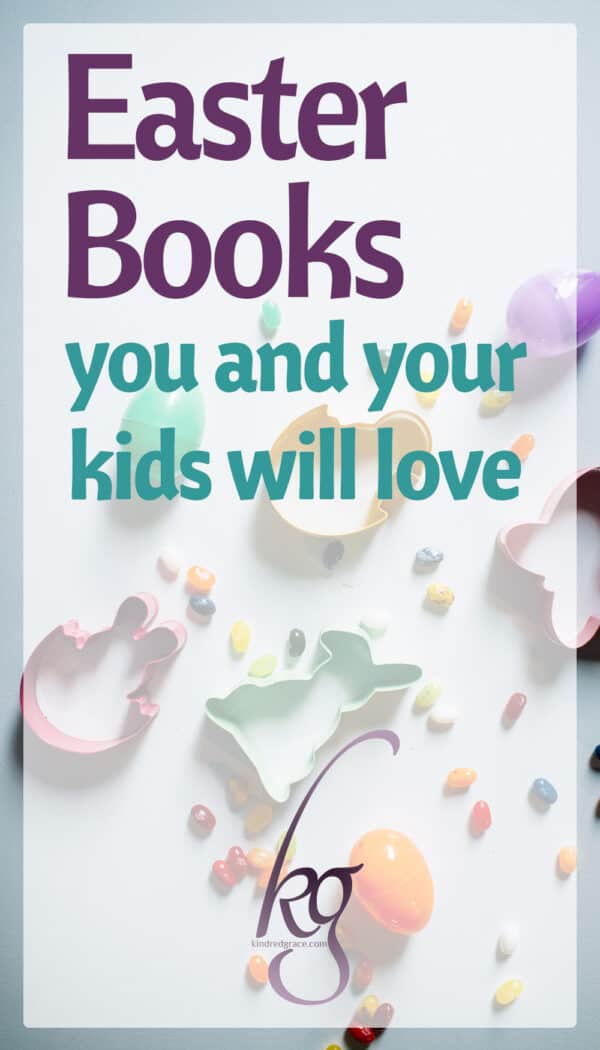 This classic by Jan Brett (famous for The Mitten and Fritz and the Beautiful Horses) wows with her intricate, enchanting illustrative style. This is the story of a young rabbit named Hoppi who is participating in the rabbits' old tradition of decorating Easter eggs for the very first time. Eager to impress The Easter Bunny and maybe even earn the privilege of helping hide the eggs, Hoppi hops from bunny to bunny gathering ideas for his own decor. From Flora, he gets the idea to use flower petals, from Buster Birch, the idea of carved wood. However, Hoppi's plans are all postponed when he happens upon a misplaced robin's egg and realizes there's only one thing to do: keep it warm until the mother robin returns!
Parables sometimes stump me, but I've learned some of life's deepest lessons through parables, as well. Jesus used parables beautifully and the talented author and speaker Liz Curtis Higgs follows in His footsteps. The Parable of the Lily is about a little farmer's daughter named Maggie who receives a mysterious, anonymous package in the mail not long before Easter.
Thrilled to be receiving a gift, Maggie tears the box open…only to discover a small crate full of dirt. Inside the dirt, a bulb has been planted and there are instructions for Maggie to keep it cool and moist, but Maggie is disappointed. She had really been hoping for a doll or a game or, almost anything other than a box of dirt. Disinterested, Maggie often forgets to water the plant and eventually tosses it out the cellar door in a fit of anger! This short, sweet parable about life and death and gifts from a good God really packs a punch.
My copy of A Tale for Easter is a very small paperback, which seems fitting when you consider the humble, idyllic life Tudor is famous for leading. The illustrations and prose can both be described as beautifully simplistic in this little book about young children anticipating Easter Sunday. My favorite page reads, "On Saturday you go and ask the chickens to lay you plenty of Easter eggs." A short, sweet classic!
When I published my first book, Always Plenty, my goal was to make it available by Easter. After all, it tells the tale of three sisters anticipating Easter in 1946. This short chapter book is about a spunky and resourceful family who scrimps and saves for a special Easter offering their church is collecting for a poor family in their church. Always Plenty is based on a true story.
This is one of my favorites! Originally published in 1988, I somehow never read Rechenka's Eggs until this year. Patricia Polacco — well-loved for Thank You, Mister Falker, The Keeping Quilt, and several other award-winning titles — delivers a lovely Easter story. Polacco's illustrations are unique and delightful. Rechenka's Eggs is about an old woman in Russia, famous for her beautiful, painted eggs.
She is painting eggs in preparation for the Easter festival in Moskva when she discovers a goose with a bullet in her wing. Babushka lovingly cares for the wounded bird, whom she names Rechenka. She even makes her a nest of the quilt from her own bed. One day, when Rechenka is gaining strength, she knocks over Babushka's basket of painted eggs and they smash to the floor. All hope seems to be lost, but this is an Easter story, remember? I know you'll love the ending… (Visit Learning Through Literature for a free learning guide for Rechenka's Eggs.)
This odd tale was first published in 1939 and is about the famous Easter Bunny…and so much more. An original fairy tale of sorts, the front cover bears the words, "as told to Jennifer," which explains why this picture book reads much like a story you'd make up to entertain your own squirming kiddos at bedtime. Heyward's story dispels the myth that there is only one Easter Bunny (there are really five) and that they live forever. Really, when one of the five bunnies grows too old to hop across the world hiding eggs, the Grandfather Bunny gathers all of bunny-kind together in his palace to choose a new Easter Bunny…which is exactly what he's about to do. But what the bunnies don't expect is that he'll choose a simple, country cottontail with twenty-one children!
Like Rechenka's Eggs, Easter Eggs for Anya focuses on the Eastern European tradition of painting eggs with special designs and symbols for Easter. However, the story of Anya is also an openly faith-inspired story. Beginning with young Anya's prayer that she would remember to be thankful during Easter time, despite her father being away at war, this book is about God's faithfulness and His promise of new life. Illustrated with warm, lovely paintings, we learn the story of a nest of abandoned goose eggs on a Ukrainian farm and the amazing lesson they teach a family, and in turn, you and I.
This Little Golden Book is a darling! Written by the gifted Margaret Wise Brown and illustrated by the beloved Garth Williams, Home for a Bunny is the story of a bunny looking for a home of his own as the earth warms and flowers bud. A sweet, adorable book about springtime is perfect for teaching little ones about the change of seasons and the various places our furry, feathered and finned friends reside.
Last, but not least, this gorgeous Gold Medallion Finalist tells the most important story of all, the story of the very first Easter. With lifelike illustrations (by Francisco Ordaz) you feel you could step into, along with a combination of Scripture and paraphrase, this book begins with a modern-day family dying eggs at their kitchen table. Chris is caught up in colorful dye and visions of bunnies with cartloads of jelly beans when his mom suggests they read the true story of Easter, straight from the Bible.
Chris' dad calls it "the greatest story ever told," and I would have to agree. Beginning with Jesus' ministry and punctuated with Chris' questions and his dad's replies, The Very First Easter does a fine job of covering the reason for Easter, the events of Easter, and the incredible effect of Easter. I love that they even discuss the ascension, part of our faith story we often seem to overlook. "Even this is not the end of the story!" Chris' dad exclaims on the last page.
And oh, how true that is. And how thankful am I that, 2,000 years later, we have still so much cause to celebrate!
Looking for more Easter Resources?
Photography: JenniMarie Photography