A Teenager's Version of 1 Corinthians 13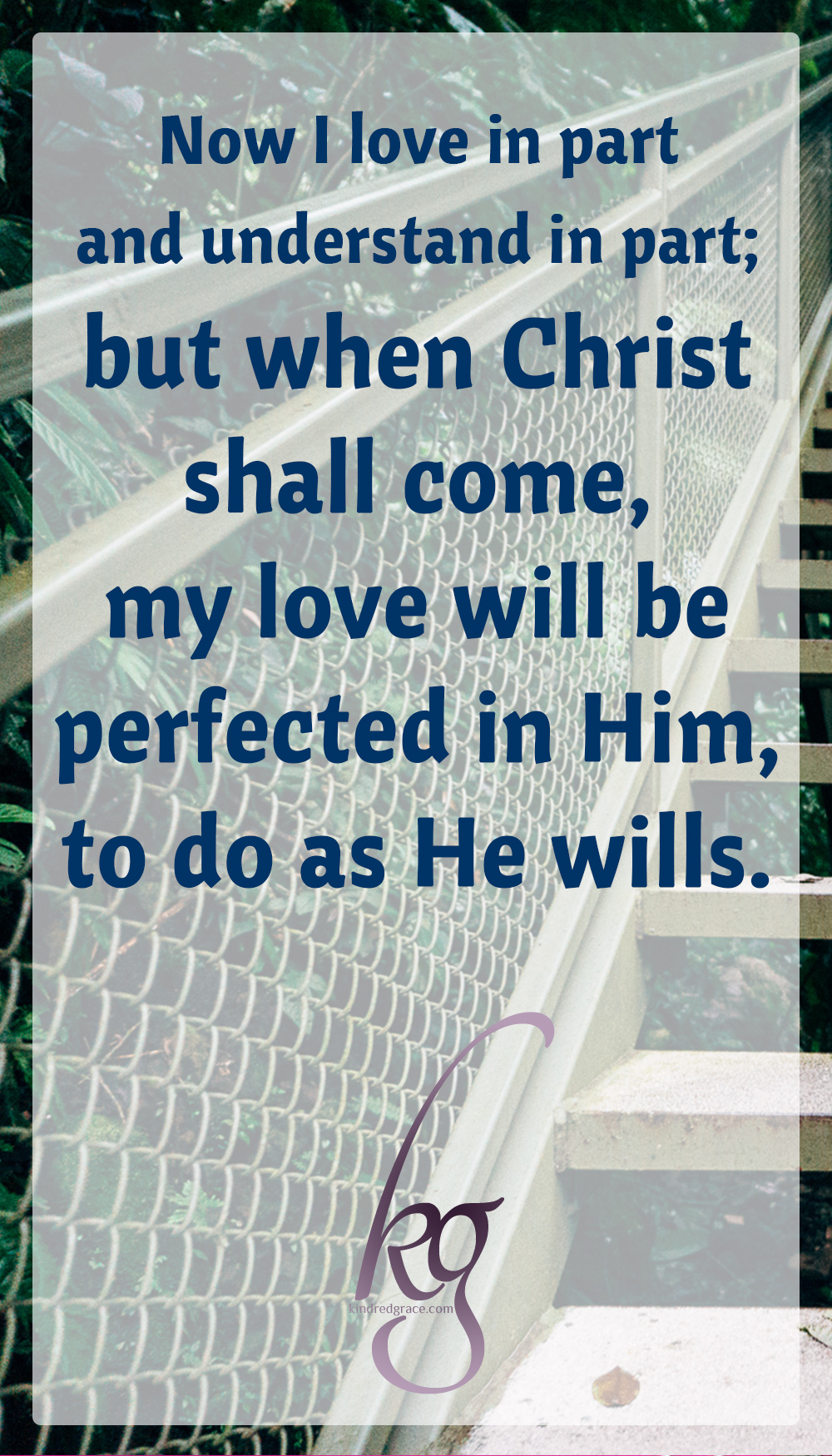 by Kim McBirney, age 16
Though I speak with respect and honor, if I don't have love in it all, I speak vainly.
Although I may hear and understand my parents, and have faith enough that they'll make the right decisions, if I show no love to them in the rough waters, I am nothing.
And though I lend a helping hand around the house, and give of my time to be of service, if I don't have love in doing it, it doesn't benefit me anything.
True love will work long hours, not wearing thin. It won't bother trying to compare to another family member's abilities, or boast of it's own strengths.
Love will not be rude or disobedient when requested to do something; it will comply with parent-given rules; and will not lose its temper or think of trickery or deceitfulness.
Love will not joy in disobeying parents; but will be pleased with sheer honesty.
It will go to the end to exercise it itself, no matter what the cost, or how extreme the request from home may be.
Love will never fail to radiate respect to authority. Whether there be arguments, no lasting hurt is meant; whether there be disappointments, they shall not last.
Now I love in part and understand in part; but when Christ shall come, my love will be perfected in Him, to do as He wills.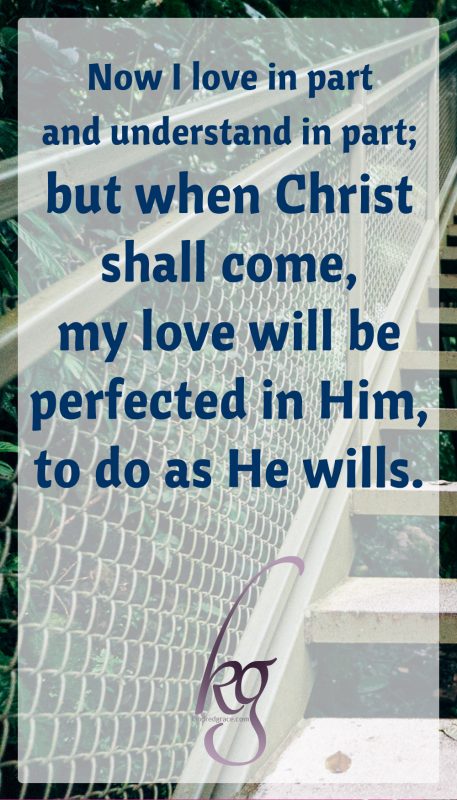 When I was a child, I obeyed with child-like love; I understood as only children can; I thought fondly of my parents, as children are to do; but now, as a teenager, I try to live up to my responsibilities and do what is expected of me.
Now I see what life is here and now, and all the problems it includes; but in the future I will see the end result of a life lived with love and obedience to parents.
In our home abide FAITH, HOPE and LOVE: but the greatest of these is LOVE.
© Copyright 1987 by Allegra McBirney, Used With Permission.
Photography: JenniMarie Photography