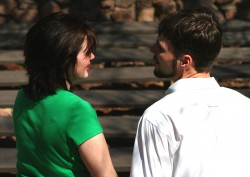 the story of Becca & Nick
Getting a little homesick one day, I attempted to make chocolate chip cookies in my "easy bake." Since there were only two other girls in my apartment, and I'd made an overabundance, I decided to share my cookies. So I brought some cookies to an older gentleman who was sort of like an adopted grandpa to me. Word got out…
We become the story we feed on. Marital love satisfies longings like no cheap imitation can. So the Real Story, the cosmic romance, fills us like no other story can.

What story will I feed on? What story will I become?
(Ann Voskamp in "Become the Story", originally at A Holy Experience)
Looking for more love stories?
Visit the love story collection, find love stories in print, or browse more love stories in the same category as Becca & Nick's: Long-Distance Love.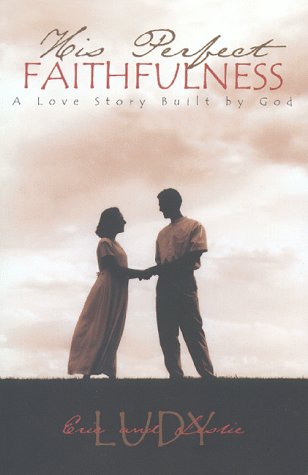 A beautiful real-life account of a God-written love story! This little book has traveled the globe encouraging young and old alike.
Find on Amazon