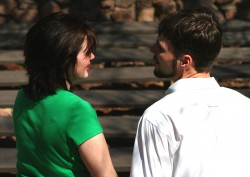 the story of Becca & Nick
Getting a little homesick one day, I attempted to make chocolate chip cookies in my "easy bake." Since there were only two other girls in my apartment, and I'd made an overabundance, I decided to share my cookies. So I brought some cookies to an older gentleman who was sort of like an adopted grandpa to me. Word got out…
"God was slowly just using a bunch of different things to convict me that I had a certain script laid out for how [my love story] was going to go. He just impressed upon me the need to hold my hand more openly and not decide how it was going to look like and how it was going to go—that I would not be so quick to judge and so quick to determine [my husband] was or wasn't him."
(Lisa Jacobson in "Are You Ready for a Real-Life Love Story?")
Looking for more love stories?
Visit the love story collection, find love stories in print, or browse more love stories in the same category as Becca & Nick's: Long-Distance Love.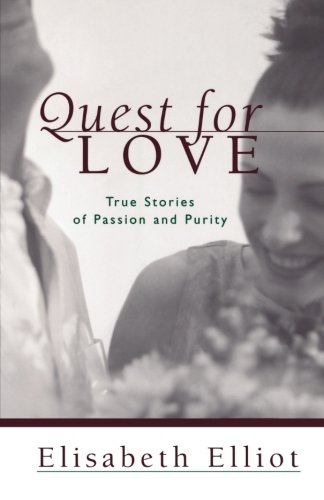 I have deep feelings for this guy, but he says I'm like a sister to him. What should I do?""Why should a man still be expected to initiate romance?""Isn't it okay to spend time together if we're just friends?""If I never marry, will God take that desire away?"These are some of the many questions pos…
Find on Amazon