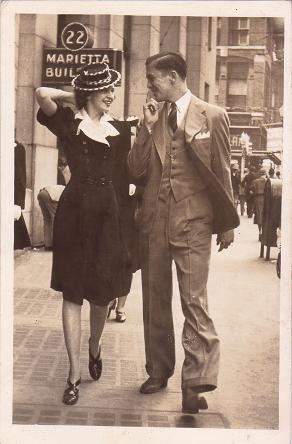 the story of Laura Alice & Claude Jr.
"I was sitting on the front porch," the story went, "and I looked up and saw two young men come in the little gate and amble up the walk. But I really only saw one of them. And I said to myself, 'Why, that's Claude Jr.—and that's the boy I'm going to marry."
It was just like that. Both of them testified to 'love at first sight'. And though that's a rather dubious concept in our 'enlightened' age, I have to say that I believe them with all my heart.
He officially asked in the fall of 1941. A moment's bliss—and then the war. Grandma's eyes always grew misty when she got to that part in the story. Granddaddy was one of the first to go, and one of the last to return.
"Forty-eight months in the South Pacific," she would murmur, as if to herself. "And I always knew he'd come back."
"While over-the-top sentimentality and gushy romantic novels aren't my cup of tea, I do love real-life love stories. They're unique, authentic, and often humorous. They display God's endless creativity mixed with the realities of life in a fallen world. They give hope that true love should be highly esteemed."
(Jeannie in "Humorous & Authentic Real-Life Love Stories")
Looking for more love stories?
Visit the love story collection, find love stories in print, or browse more love stories in the same category as Laura Alice & Claude Jr.'s: Love Stories from History, Love in Uniform.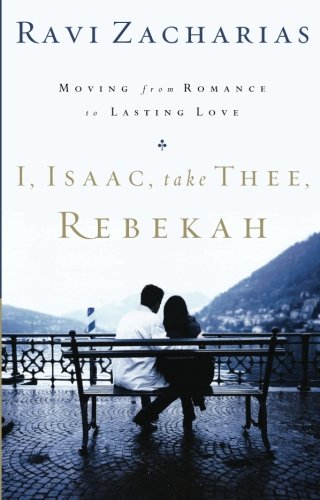 In the twenty-fourth chapter of Genesis a beautiful young woman offers assistance to a weary traveler and his camels, and out of that simple action, a marriage results-a marriage that offers profound lessons to couples today. Bible scholar and renowned speaker Ravi Zacharias draws five points critic…
Find on Amazon