I always knew he'd come back.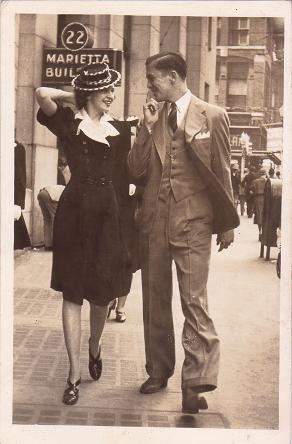 the story of Laura Alice & Claude Jr.
"I was sitting on the front porch," the story went, "and I looked up and saw two young men come in the little gate and amble up the walk. But I really only saw one of them. And I said to myself, 'Why, that's Claude Jr.—and that's the boy I'm going to marry."
It was just like that. Both of them testified to 'love at first sight'. And though that's a rather dubious concept in our 'enlightened' age, I have to say that I believe them with all my heart.
He officially asked in the fall of 1941. A moment's bliss—and then the war. Grandma's eyes always grew misty when she got to that part in the story. Granddaddy was one of the first to go, and one of the last to return.
"Forty-eight months in the South Pacific," she would murmur, as if to herself. "And I always knew he'd come back."
God can't and won't be boxed in by our ideals.

Whether you date or court or just up and marry your best friend one day, God can be working through it. Let all be done for His glory.
(Natasha Metzler in "How to Read Love Stories")
Looking for more love stories?
Visit the love story collection, find love stories in print, or browse more love stories in the same category as Laura Alice & Claude Jr.'s: Love Stories from History, Love in Uniform.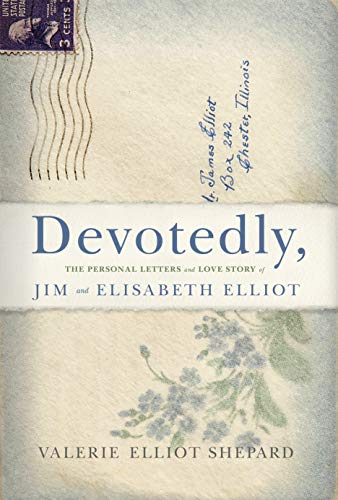 Many know the heroic story of Jim Elliot's violent death in 1956, killed along with four other missionaries by a primitive Ecuadorian tribe they were seeking to reach. Many also know the prolific legacy of Elisabeth Elliot, whose inspiring influence on generations of believers through print, broadcast, and personal testimony continues to resonate, even after her own death in 2015. What many don't know is the remarkable story of how these two stalwart personalities—single-mindedly devoted to pursuing God's will for their young lives, certain their future callings would require them to sacrifice forever the blessings of marriage—found their hearts intertwined. Their paths to God's purpose led them together.
Find on Amazon