God took something that was meant for evil…
the story of Bonnie Kate & Max
I wanted to share how God can take something that was meant for evil, something as evil as a movie theater massacre….and somehow, even if a little bit use it for our good and His Glory. And to encourage people that there are girls out there worth fighting for still….and there are guys out there still willing to fight. Because I believe through all I have come to know that a life of self renouncing love is one of liberty.
read and watch their story:
"While over-the-top sentimentality and gushy romantic novels aren't my cup of tea, I do love real-life love stories. They're unique, authentic, and often humorous. They display God's endless creativity mixed with the realities of life in a fallen world. They give hope that true love should be highly esteemed."
(Jeannie in "Humorous & Authentic Real-Life Love Stories")
Looking for more love stories?
Visit the love story collection, find love stories in print, or browse more love stories in the same category as Bonnie Kate & Max's: Long-Awaited Love.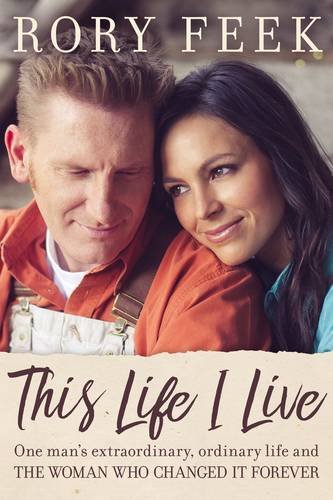 The story she said he was born to write. Her story. His story. The love story of Joey and Rory.
Find on Amazon