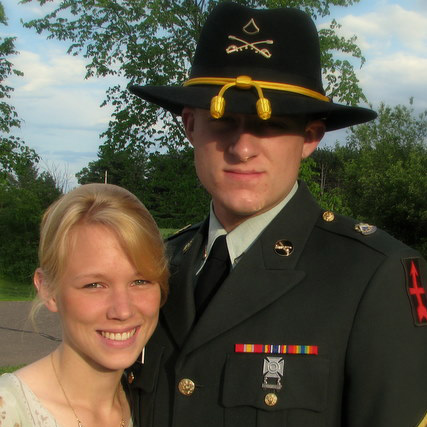 the story of Brittney & Andrew
My brother had just joined the army… I knew I wouldn't see him for months, and would hardly hear from him either. I hated to see him go, but I was so stinking proud of him. I said goodbye. I watched him drive away. And I knew at that moment, my life was going to be the life of a woman loving and supporting a military man. Something told me that Gabe would someday bring a soldier buddy of his home to me.
Once upon a time God created love…
When it comes to love stories, there isn't a perfect way. Every single one of us will walk into every single relationship as a sinner or a sinner saved by grace. That's it. There is no other option.
(Natasha Metzler in "How to Read Love Stories")