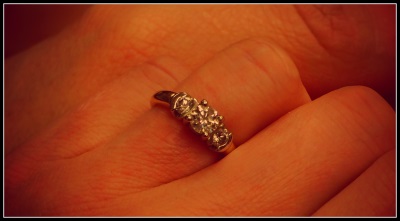 the story of Kristen Barnhill & Jeff Glover
In less than two weeks of talking and praying, we knew the answer.  It was reckless.  Crazy.  My parents had not even met him, had hardly even heard of him, but I was not a reckless person, by nature.  I was not the kind of kid who did things like this, unless I was convinced it was of God.
Read The Most Beautiful of Days (Or, How I Snagged My Husband) at Five in Tow
God can't and won't be boxed in by our ideals.

Whether you date or court or just up and marry your best friend one day, God can be working through it. Let all be done for His glory.
(Natasha Metzler in "How to Read Love Stories")