Disclosure:
This post may contain affiliate links which won't change your price but will share a commission.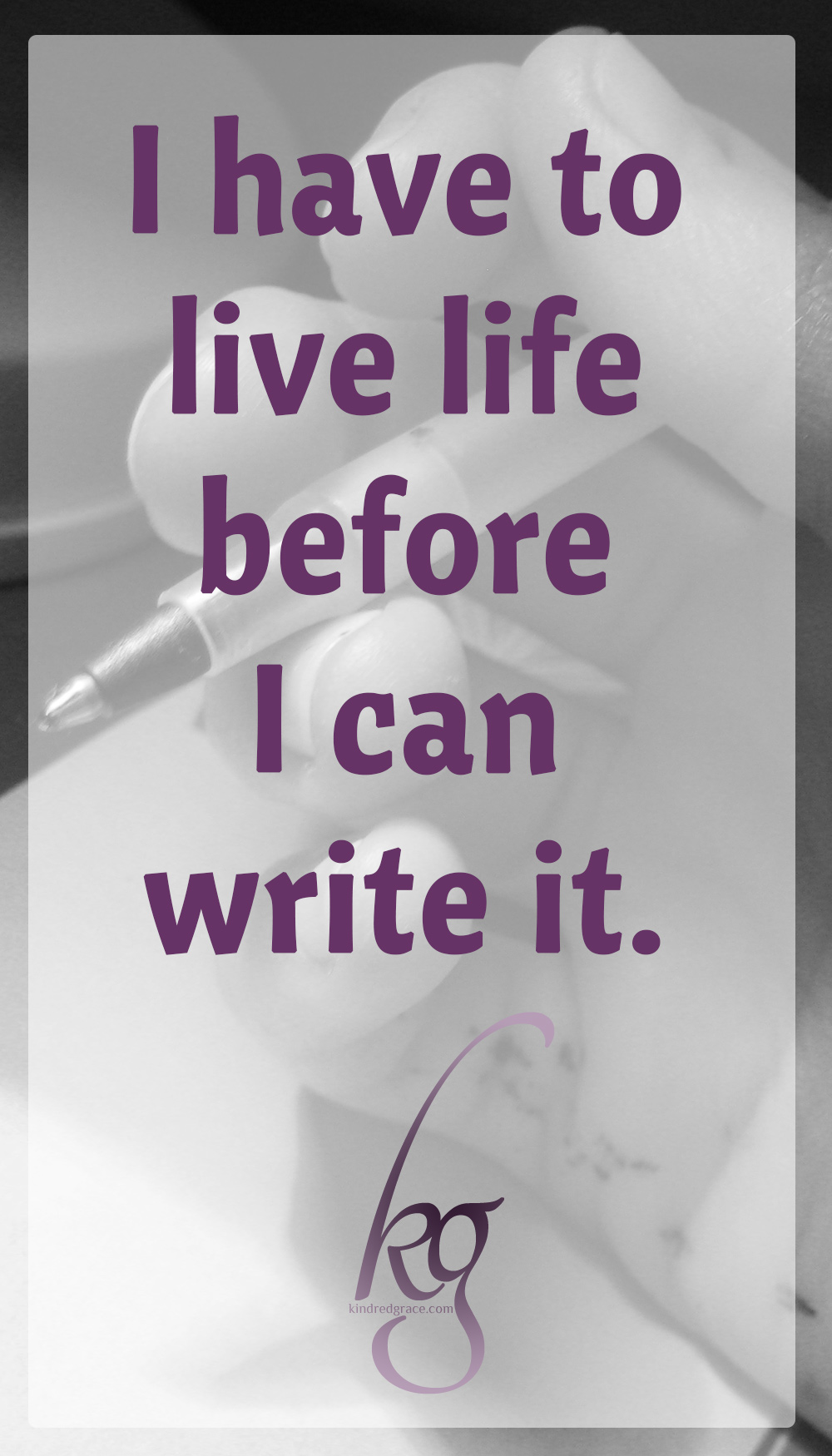 Unlike many writers, I wasn't born with a pen in hand or books on my brain. Not like Louisa May Alcott and her character, Jo, or Lucy Maud Montgomery and her creation, Emily. Yes, I started a novel or two as a teenager, but my list of life dreams didn't include writing. Instead it came quietly in the back door.
Perhaps it began with the fact that my love language is words. It got fed by the rich and steady diet of good books I read growing up. As a teen, I wrote enough letters that I began to think that it had become, in a small way, my ministry.
In high school, I took a course that taught me how (in bite-sized pieces) to make my writing vivid, but it did nothing to help my stunted imagination. I wrote a few stories, but the characters were sweet and flat, even to me.
One year I was required to submit a journal entry every school day. I filled it with the boring events of my life and, as often as I dared, with nonsense poetry. I hardly even kept a personal diary. It took a girls' meeting and a tiny notebook to get me started on that. Perfectionism evasion tactic: only write five sentences a day.
Then I got to Bible School, where I had major writer's block. I remember sitting on the top step of the basement steps in the dark in an effort to get my brain to focus enough to write an assigned essay. Perfectionism buster: pretend I was writing a letter to my teacher.
Fast forward past the end of Bible School, when someone suggested that I should continue to grow academically in some way. I didn't know what to study, but I kept it in mind. It turns out that my sister Katie had had a writing aptitude test in her drawer for years. On the phone to order a new one for herself one day, she turned to me. "You want one too?"
Me? I shrugged. "Sure."
And from there it went like the house that Jack built. I took the test; I was accepted. I was terrified that I'd never have the discipline to complete two years of writing assignments. I'm the girl who can't keep a diary unless it's baby-sized! But I put out a fleece – unexpected provision of money – and within a few weeks, I was offered a job.
I took the course.
Faithfully, God provided the grace I needed. I changed location five or six times, and my writing came too. I had to grit my teeth and make myself sit down to write, but once I got absorbed in the process, I had fun! In fact, I began to feel a sense of rightness when I wrote. This, I thought, is what I was meant to do.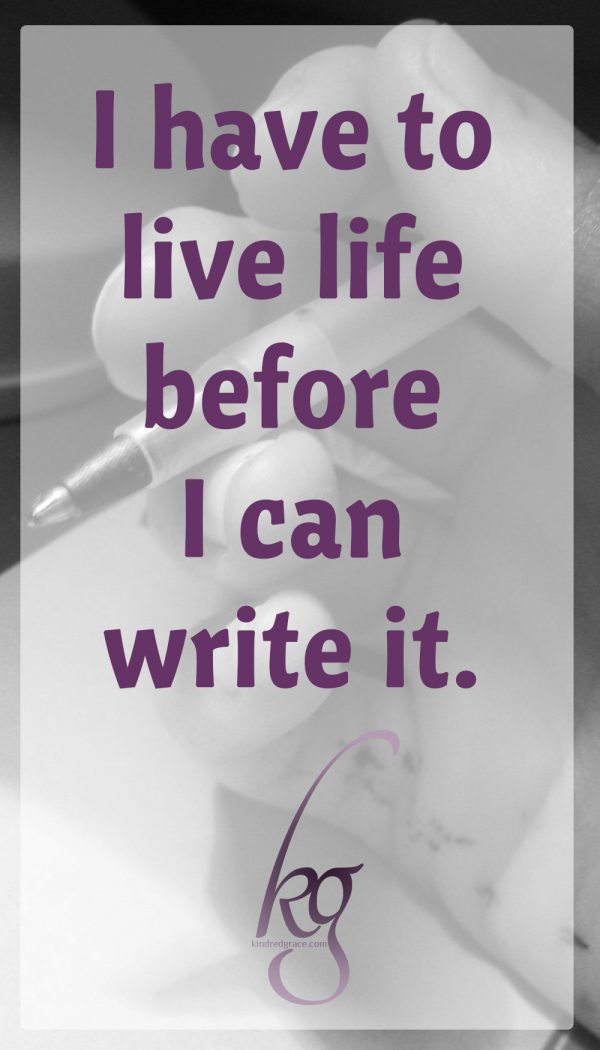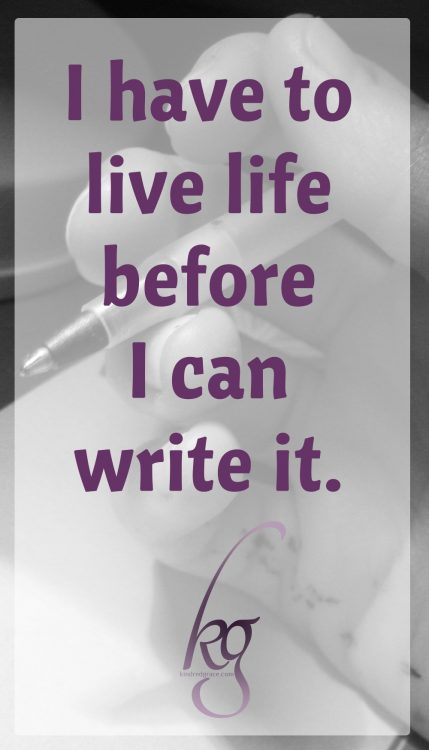 I even came up with another novel idea. There's no way I'm ready to write a book, I thought, but this is my chance to pretend I can – while I've got a teacher. And so a story grew out of a chance thought: How would someone whom Jesus had raised from the dead respond to His death?
Soon I'd soon be able to do on-the-spot research. Yes, right after I finished my writing course, I went to Israel. That was on my list of life dreams, and it was so life-changing that I just had to write about it. I had an audience (my friends at home) and I had something to describe, at last. As I experienced Israel, I wanted to put my readers in my shoes, give them all my senses, and let them enjoy my adventures for themselves. As I wrote, I fell in love with painting pictures with words.
And at last, my writing dreams made it onto my list of things to do with my life. What are they? I want to write like Elisabeth Elliot – with a down-to-earth, honest view of life and a voice that sounds like a friend's. I want to make people laugh. I want them to realize they're not alone.
Maybe I can even paint a picture of life with Jesus that makes them want to dive into the adventure of knowing Him. That takes time: I have to live that life before I can write it, and that's challenging. But meanwhile, I can practice by telling what I do know and what I have lived.
These days, I have something more to say. Nonsense poetry is, of course, necessary from time to time, but thanks to a few more years of walking with Jesus, I have something deeper to talk about. That's what truly fires my heart to sit down and begin stringing words together.
And so – "Surprise!" says God – I'm a writer.