He Makes All Things Beautiful in His Time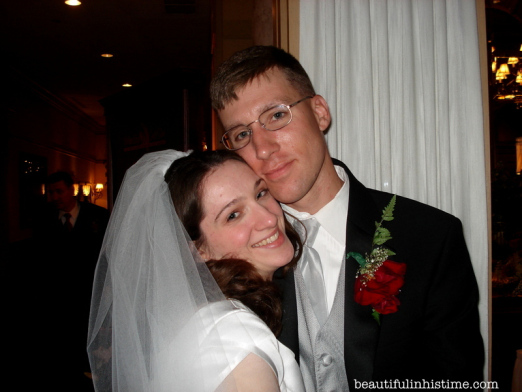 the story of Aprille & Russ Donaldson
God really began to do a work in my heart – to heal me from heartbreak and rekindle a hope for true love within me. I didn't know what God had in store for me as far as a husband was concerned, and I still had feelings for Russ, but I was trusting him to reveal His plan for my life in His time, not mine.
Read Our Love Story at Aprille's blog, Beautiful in His Time
We become the story we feed on. Marital love satisfies longings like no cheap imitation can. So the Real Story, the cosmic romance, fills us like no other story can.

What story will I feed on? What story will I become?
(Ann Voskamp in "Become the Story", originally at A Holy Experience)
Looking for more love stories?
Visit the love story collection, find love stories in print, or browse more love stories in the same category as Aprille & Russ Donaldson's: Long-Awaited Love, Love After Loss, Love in Uniform.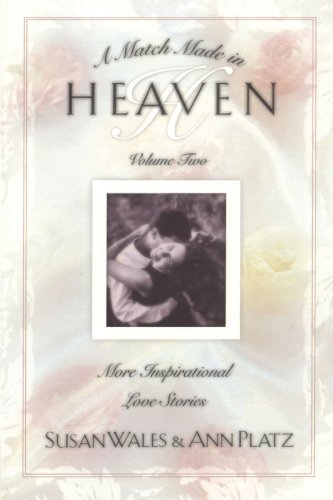 A follow-up to the popular original, A Match Made In Heaven: Volume II is brimming with stories that will encourage singles, stir happy memories, ignite romance for married couples, and comfort the widowed. Despite the negative publicity and grim divorce statistics that surround marriage today, …
Find on Amazon