He Makes All Things Beautiful in His Time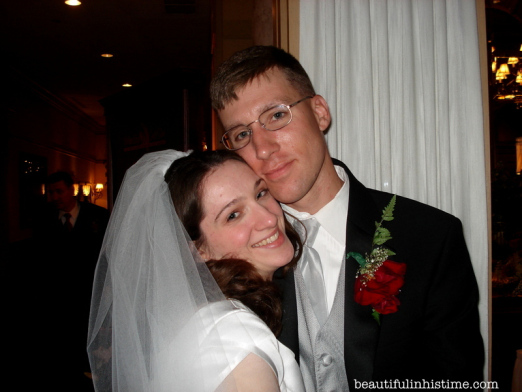 the story of Aprille & Russ Donaldson
God really began to do a work in my heart – to heal me from heartbreak and rekindle a hope for true love within me. I didn't know what God had in store for me as far as a husband was concerned, and I still had feelings for Russ, but I was trusting him to reveal His plan for my life in His time, not mine.
Read Our Love Story at Aprille's blog, Beautiful in His Time
God can't and won't be boxed in by our ideals.

Whether you date or court or just up and marry your best friend one day, God can be working through it. Let all be done for His glory.
(Natasha Metzler in "How to Read Love Stories")