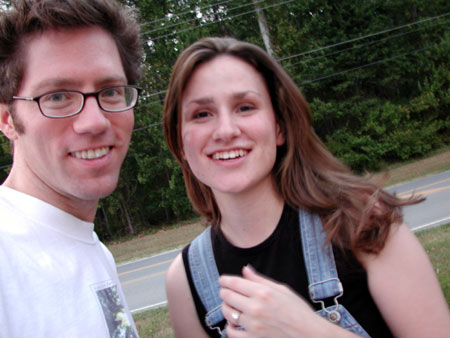 Ashleigh Kittle and Ted Slater
The funny thing is, when he and his roommate did come over, I spent most of the time talking to his roommate. Ted was too busy snooping around my apartment, trying to learn what he could about me through my surroundings.
click here to read the whole story
"He calleth His own sheep by name, and leadeth them out." So His merciful and miraculous leading is individual—"Thou (singular) shalt remember all the way which the Lord thy God led thee." The temptation is great to imitate or to expect the same manner of guidance which God has given another. "What is that to Thee; follow thou Me." His Word abounds in examples of His separate leading of His sheep.
(from the journal of Elisabeth Elliot, quoted in Devotedly by Valorie Elliot Shepard)
More Love Stories