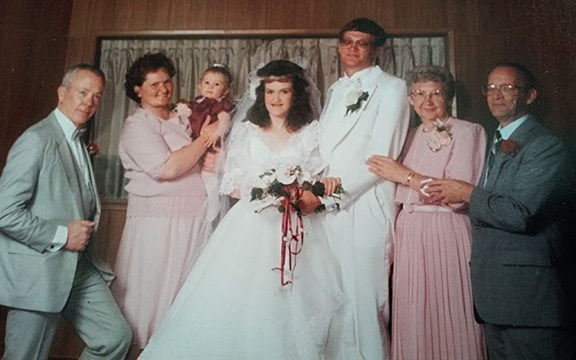 the story of Chautona & Kevin Havig
Months passed.  A year. "Just friends" morphed into "best friends."  And one night, while we were discussing life dreams, I made a statement–one I meant with all my heart.
I said something to the effect of, "Yeah, I don't see it happening. It's simple. I don't want to get married, and I can't imagine ever meeting anyone to change my mind."  Or something like that.
But the night he broke my jaw in a car accident is the night I truly fell in love with him…
When we are reading love stories, we need to focus on what God has done—not on what the people did—because our very best "rightness" is still worth nothing in the Kingdom of God. It doesn't guarantee us a single thing. Love stories are about how God moved, even when people didn't have any idea that He was there.
(Natasha Metzler in "How to Read Love Stories")