Imaginative Stories with Real-World Truths
Disclosure: This post contains affiliate links which won't change your price.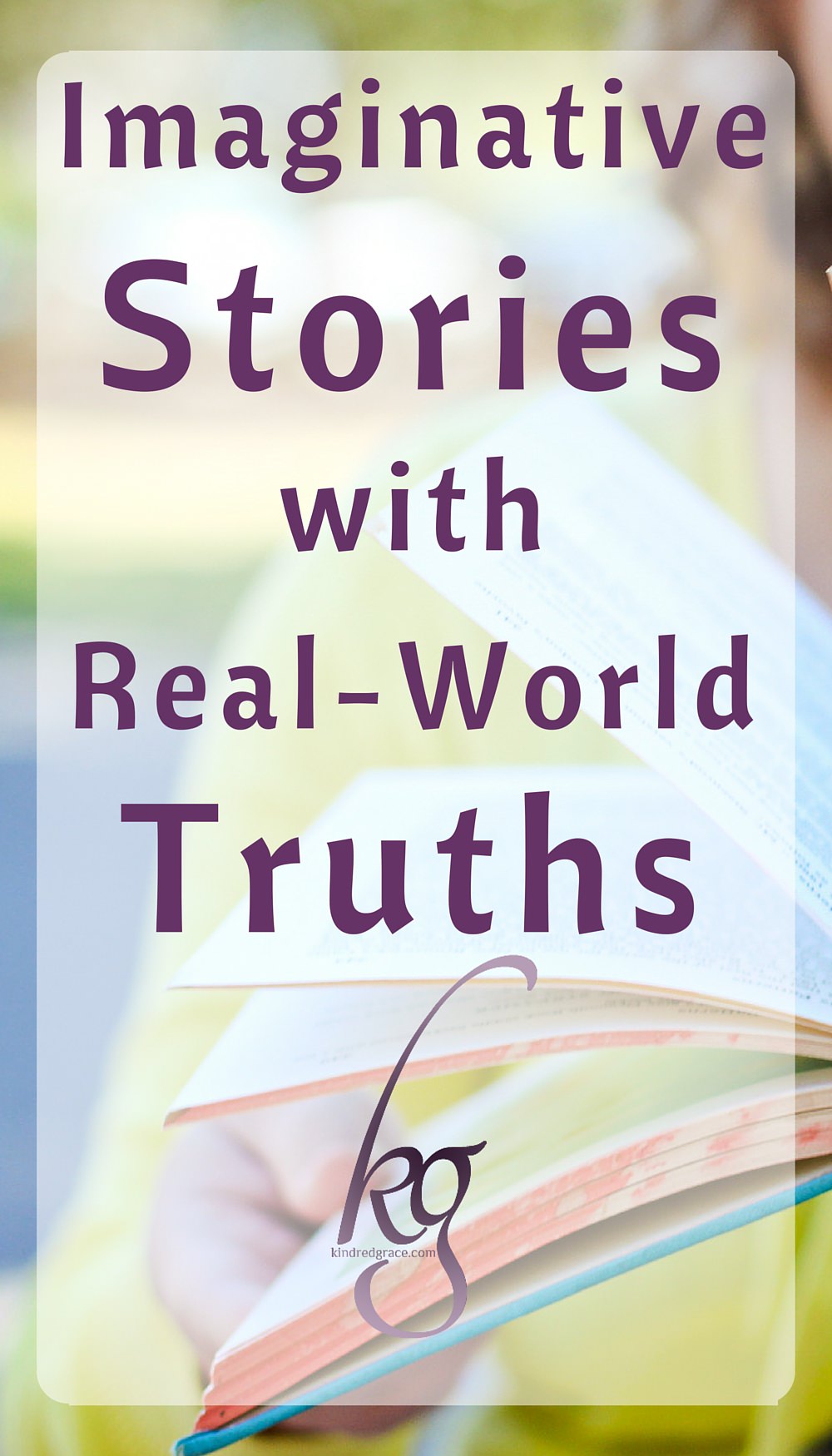 I was in grade school that year, with pigtails and a crazy hunger for books to read. Once a week the youth pastor from the church would come in and read to us from Tales of the Kingdom, a trilogy of books that told of an enchanted city where everything was twisted up and dark, and the brave people who chose to follow the King and learned to live in the light.
About that time, my mother introduced me to Narnia, with talking animals, epic battles, and the great Lion who wasn't safe, but was so good.
I found Hind's Feet on High Places on my parent's bookshelf and found myself in Much-Afraid as she journeyed toward the high places, traveling through the vast wilderness of loneliness, and eventually surrendering her whole self to the Good Shepherd.
Pilgrim's Progress, The Hobbit, and many others filled my reading space.
It soon became clear that one of my favorite, favorite things was imaginative stories combined with real-world truths. Parables, fantasy, allegory. They all swirled together and crystalized Biblical truths in my mind.
Now, years later, I still believe that story is one of the most incredible things in existence.
When we brought our first child home, I delighted in sharing my treasure trove of stories with her. The ones from my childhood, and the new ones I had found. The Tales of Larkin, Because I Love You, and others. And of course, since it's me, I also share with her all my own stories. "The Girl with the Glass Heart", "The Prince and the Servant", "The Parable of the Silver Locket", "The Princess and the Seeds", and many more that haven't been refined enough for the internet.
Looking for stories for your own heart or to capture your children's hearts? Maybe start with one of these…
Have you ever imagined that you were one inch tall? Author Alan Harris did, and the outcome was a series of adventure books that keep my children asking for more.
Follow Hawthorn, Poke, Carineda, and others as they survive in the forest. The Larkin are miniature people who we find fighting lizards and Renegades, and discovering a Maker so good and kind who reminds the reader of the true God and King of all.
While I usually have a hard time with condensed classics, this version of Hind's Feet is one of my favorites and is just perfect for my daughter. The pictures of bright and delightful and the story-line is preserved beautifully.
Join Much-Afraid as she follows the Good Shepherd to the High Places, where she can be healed of her crooked feet and crooked mouth and sad heart. There are many struggles along the way with Pride and Self-Pity and others blocking her path—but the Shepherd is always, ever, just a prayer away.
This series may seem like a "duh" for a booklist, but I am amazed at how many people these days have only ever seen the movies. Read the books, y'all, read the books! There is so much in the stories. I can trace pattern after pattern of my understanding of Christ back to my first glimpses of His character in the Narnia books.
The series begins with four children who stumble into another world where it is always winter and never Christmas. The children will meet talking animals, a white witch who is gripping the land with her twisted magic, and a lion so great and terrible and kind and good—who shows them a deeper magic than anyone has ever known.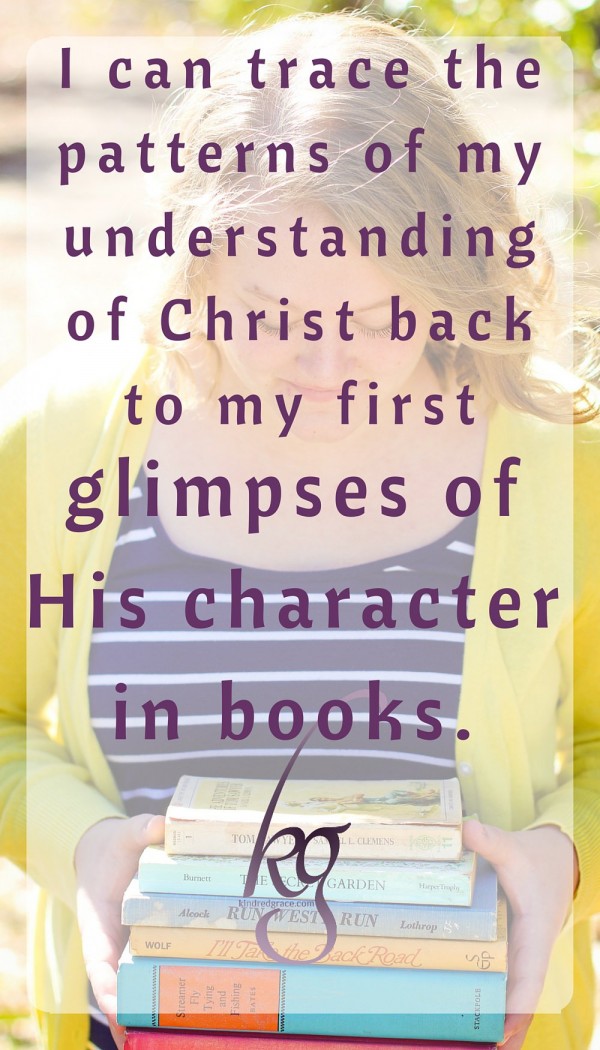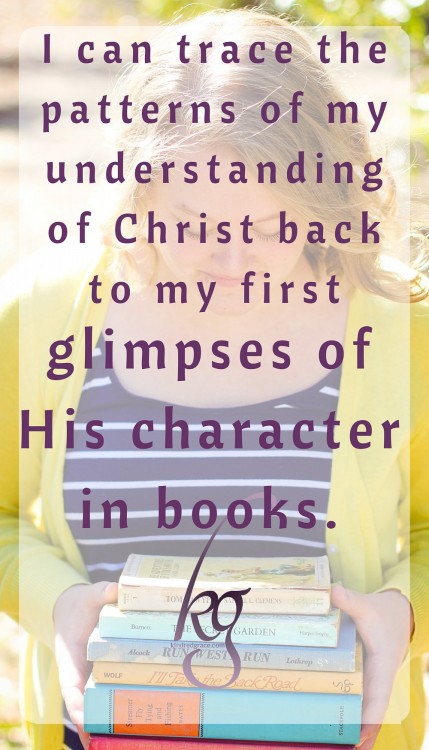 Again, this is obviously a Christian classic. But again, many have not read it. While John Bunyan's original Pilgrim's Progress is difficult for my children to understand, Little Pilgrim's Progress by Helen Taylor, has been a wonderful addition to our bookshelf.
Follow Christian as he hears of the Celestial City and yearns to find it. Beginning with Evangelist pointing him to the light, Christian heads to the country of the good King. He journeys through the Slough of Despond, meeting Worldly, taking the Wrong Path, and many other trials—all while finding Help and Faithful and the Valley of Peace on his way to have his burdens lifted and find beautiful life.
My version of Because I Love You is actually a tiny board book. But it is one of my very, very favorite books to read. A short, simple parable with an awesome, incredible reminder. I read it to my children and I read it to me, and I tremble in the beauty of the story.
Meet Shaddai. He is the one who sings and everything stops to listen. He is the one who laughs and his eyes would become half-moons of joy. And he is the one whose heart had a hundred strings, each held by a different child. Paladin is a small boy with lots of curiosity who lives in the village Shaddai built for them all. When Paladin rejects Shaddai for the lands beyond the village, he will find out how great and long and high and strong Shaddai's love really is.
These beautifully designed books are written with standalone chapters that have delighted children for many years. I can remember my first glimpse of Scarface and Amanda and Mercy and the wonderful, beautiful King. And I remember the lessons from the stories, even now.
Scarface and his little brother have just lost their mother. They know they will be taken by the Enchanter if they don't escape. So they run and stumble upon another world beyond the garbage dump. There are people who live in the day and sleep in the night. There are people who give instead of take. There is Amanda, who claims to be a princess but goes barefoot and sticks flowers in her toes and laughs. And there the people speak of a King so kind and so good—a King who wants to change Scarface's name and make him a hero.
In a vast land where an enemy has ruled an enslaved people for centuries, a new kind of Kingdom is being built. In this Kingdom there are no slaves, rather the King serves the people and the people serve the King. And there, in the Kingdom, those same people are transformed from slaves to warriors.
In this collection of stories you will meet: Alana, who must decide if the King can truly be trusted when her heart is pulled away from the Kingdom. Emberlyn, who has lived for so long with the weight of her past pressing on her. Claire, who is invited to become one of the most powerful warriors in the Kingdom, but at what cost? Toria, who knows the King saved her once, but fears it won't be enough to truly free her. And Katisia, who is blind but thinks she can see.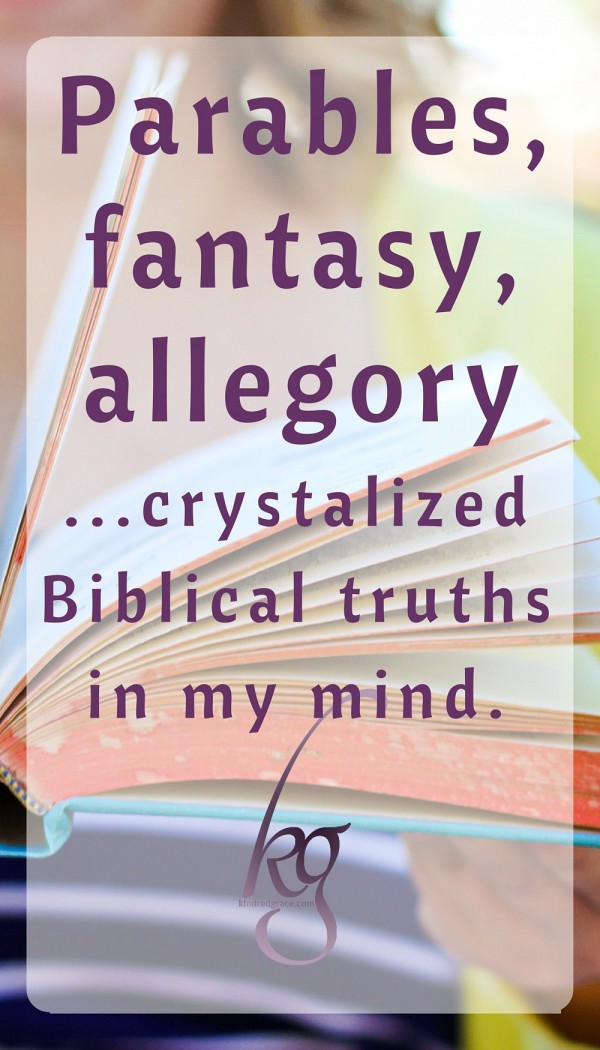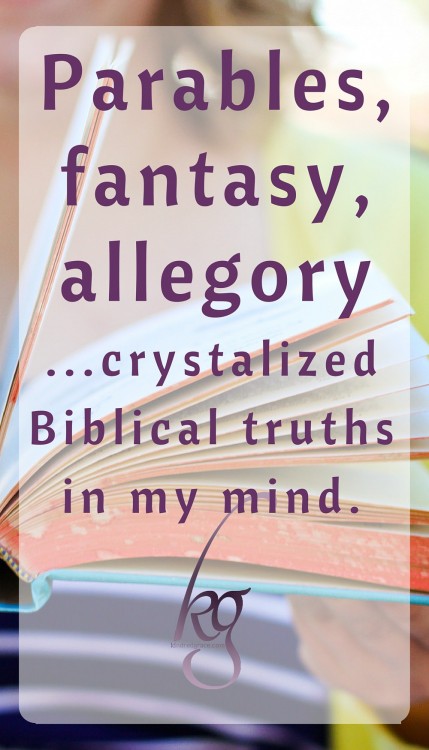 (Originally Published in 2016; Updated from the Archives)
Photography: Hannah Acheson Photography