Diversity in Children's Books: A Personal Passion
Disclosure: This post contains affiliate links which won't change your price.
I'm not a mom and I don't know if I ever will be, but I cannot remember a time before I stepped (or toddled) into my role of big sister. My younger siblings are two, three, six, ten, eleven and twelve years younger than I, and came into our family from all over the world. We have skin tones at our dinner table ranging from ivory to olive to roasted coffee bean. We have straight brown hair, wispy blond hair, and curly black hair.
Another role I took on very early in life was that of bibliophile. I have always been fascinated by books. I read them aloud and to myself and listen to them on Librivox. I organize them and lend them and recommend them. Yes, I even sniff them! (And write them, for that matter.) I am almost a connoisseur when it comes to children's books, and my plethora of younger siblings has only fed this fire.
It wasn't until I began reading aloud to my brothers and sisters that I became passionate about diversity in literature. Sure, I had always believed equality should be represented by the arts, but it hadn't really captured my attention until Phoebe, my youngest sister from Haiti, began to read. She, like me, was drawn to classic literary heroines. She was captivated by Anne Shirley, Lucy Pevensie, and the March sisters. I was proud to see her follow in my footsteps, and constantly suggested new stories for her to delve into. However, it soon became clear that something was missing. As much as she adored the characters I could share with her, she longed for someone more relatable. Someone who not only reflected her heart but her beauty. More specifically, someone with brown skin. It seemed trivial to me, but then again — it would. I've never had to search for fictional characters with whom I could relate. I have Anne's fair skin, Jo's thick mop of hair, and Nancy Drew's blue eyes.
Soon, I was madly hunting for good books with non-white protagonists to prove to Phoebe, and my other siblings, that such characters exist. I am sorry to report that I have often come up empty-handed. Many were the discoveries of books on slavery, racism, the civil rights movement, and accepting oneself, all of which have their place. But few are the books about ordinarily extraordinary kids like Phoebe. Kids who like to ride bikes, play dominoes, watch musicals and paint pictures. Kids who struggle with times tables, getting along with siblings, learning to cook and play the piano. Kids like Ramona and Eloise and Nate the Great…only with different pigmentation.
After many years of searching, I am not done. I will never be done. My eyes will always be scanning the shelves for good books for kids with non-white protagonists. Good books with non-racial topics and characters my sister could relate to.
Being brown is not a "special issue." After all, it is believed that only 25% of the world is made up of caucasian people. Where are the books for the other 75% of humanity? I will share a few here. (Please note that these books all feature characters of African descent, because that is what I particularly aim to incorporate into my family's library. Obviously, diverse doesn't just mean "black," but in my case, I am extra interested in black characters.)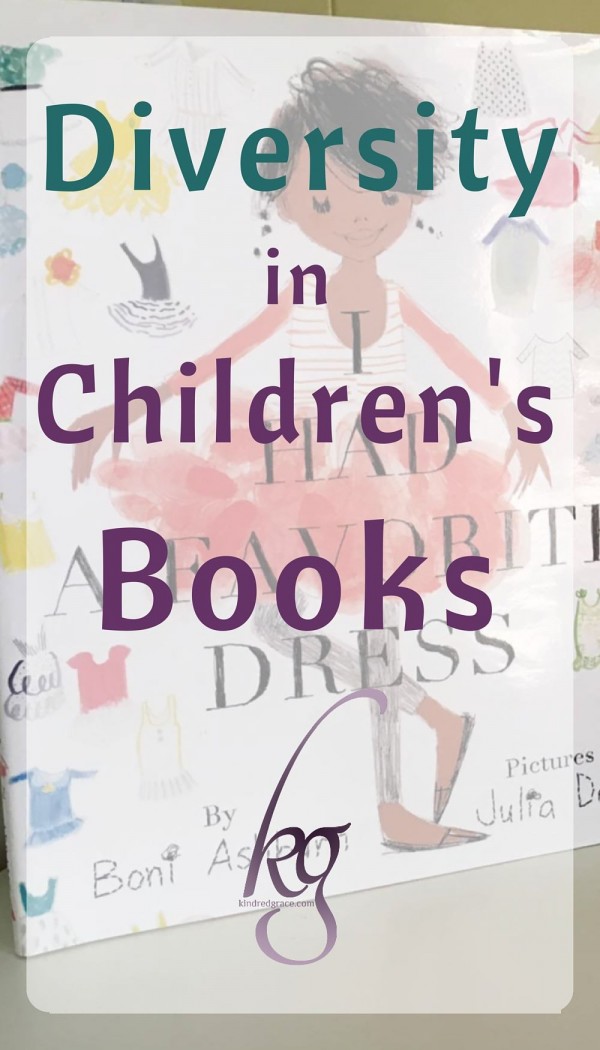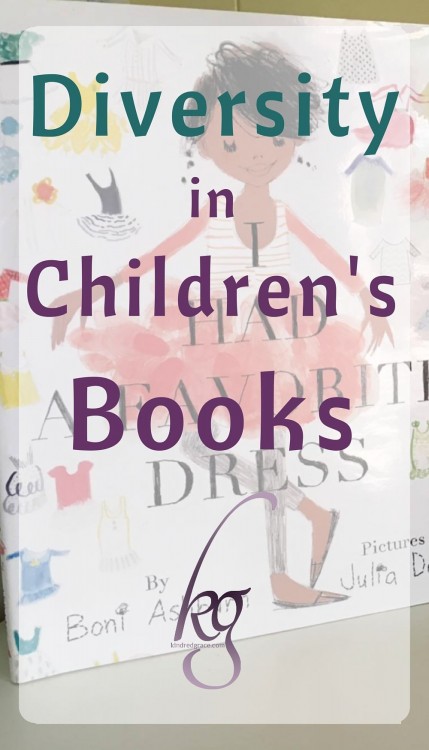 I was immediately drawn in by the illustrations in Sleeping Cutie, and as the sweet, magical story unfolded, I knew I had to buy it. Cutie LaRue is the main character, a little girl who doesn't like to go to bed. She will gladly clean her plate and brush her teeth, but every night her statement is the same: "I'm not tired!" Her parents try everything from warm milk to bubble baths, but nothing works until they encounter the Night Owl. Cutie is swept off on a fantastically fun adventure, somewhere between reality and dreamland.
The first time I flipped through the pages of Dancing in the Wings, I was dumbfounded. How did illustrator Kadir Nelson know what Phoebe looks like?! The long legs and feet, the skinny arms and adorable profile…it was like he had been sketching her in person. Phoebe noticed right away too, and this book quickly became one of her favorites. Dancing in the Wings is a story inspired by Debbie Allen's true story of trying to become a ballerina. It focuses on Sassy, an African American girl who is teased for being tall, lanky and clumsy. She dreams of becoming a big-time ballerina, but her instructor has little hope. Little do they know, Sassy does not give up easily! Nelson's illustrations are fabulous, and though the story has a little more "sass" than I typically choose, the spunk makes it worthwhile.
The Max books were some of the first we ever bought for my little brothers when we were waiting for them to come home from Haiti. Max is a little brown-skinned boy with a funny group of friends. Little Pink, the pig and Big Blue, the elephant, for example. In this book, Max and his friends try to paint their house to match the sky…but the colors of the sky keep changing! I read this sweet, simple book to my little brothers many, many times. It is to them what Harold and the Purple Crayon was to me.
Now we come to my personal favorite! I am in love with Julia Denos' illustrations, and the sing-songy story by Boni Ashburn is quite lovely as well. I Had a Favorite Dress tells the story of a little girl and her crafty mother who turn a too-short favorite dress into a new shirt. And a too-tight shirt, into a tank top. And a tank top into a skirt and…you get the idea. My littlest sisters both love to read this book, the illustrations are fresh and engaging, and the story is relatable for growing girl. It's really just an all-around win, in my book!
I have been reading Whillhe'mina since I was a little girl. I always loved a good adventure, especially if it involved babies! Eight-year-old Whillhe'mina's father is out of town for work and won't be back as soon as they had hoped. As a matter of fact, he won't be back in time to meet the stork. The day arrives when Whillhe'mina is about to become a big sister, but there is no one there to help her mama! Whillhe'mina must run through the dark, past the toad frogs and the over the bridge, to wake Miss Hattie and get help. The deep, pastel illustrations and exciting story are always a hit! Run, Whille'mina, run!
I first started reading Karen Katz books when I started babysitting for a local family (whose children, consequently, are white and Korean!) I have always appreciated the ethnic diversity her books represent. Best-Ever Big Sister is a lift-the-flap book about a little girl welcoming a baby brother. There is much to teach him, and much to learn! Katz's books are mesmerizing to little ones and fun for all ages.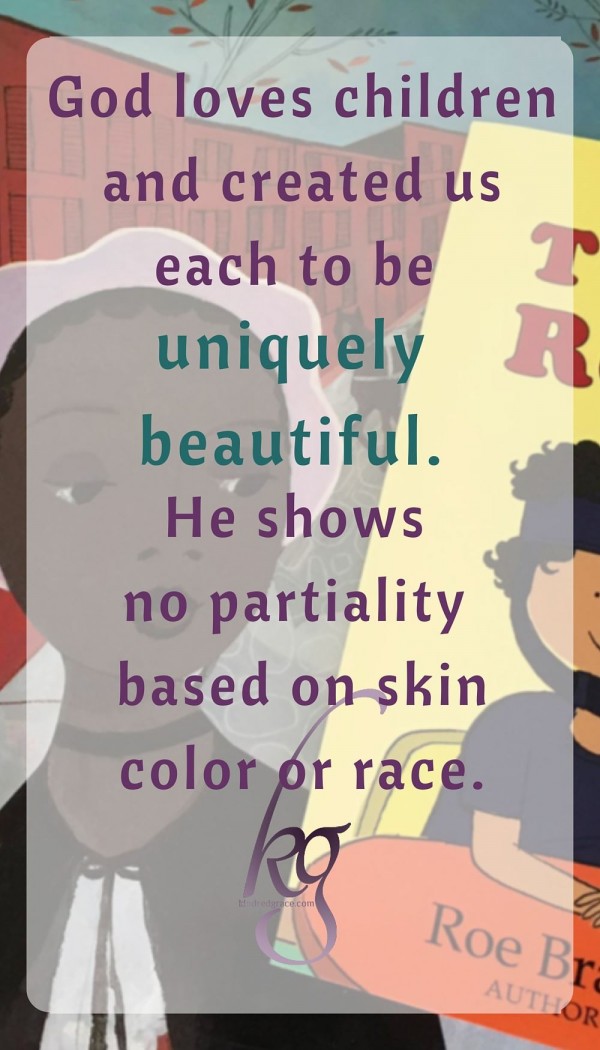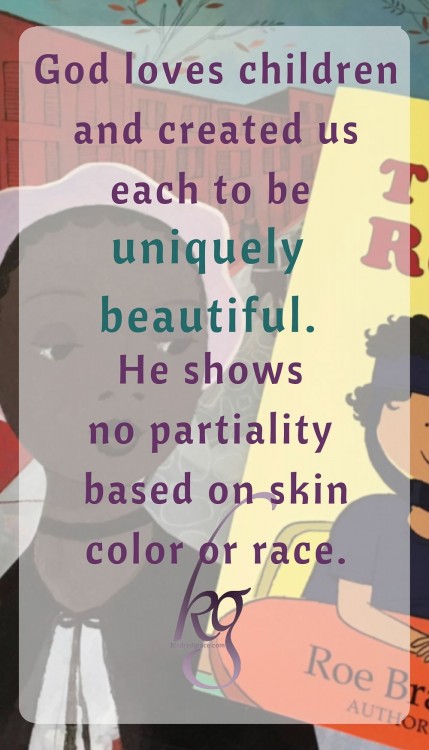 In my never-ending search for diverse children's literature, I am encouraged by the God we serve. He shows no partiality based on skin color or race and is making a place where folks from every "tongue, tribe and nation" can come together in harmony. He loves children and created us each to be uniquely beautiful. It is my personal belief that diversity, one of God's beautiful creations, will continue in Heaven. We are all so different, but we are all so loved.
You may also enjoy: Corduroy by Don Freeman, Snowy Day and other books by Ezra Jack Keats, Jazz Baby by Lisa Wheeler, the works of Gyo Fujikawa, and The Box of Red Marbles (read my full review here). Plus check out Callie's review of Come On, Rain! and watch for World Whisperer, young adult fantasy coming from Rachel Devenish Ford in April.