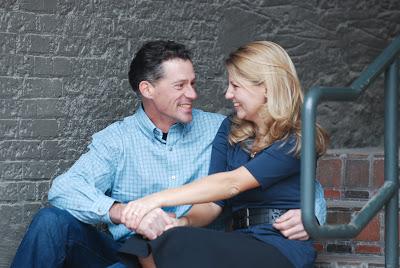 the story of Rachel Wissmann & Alan Busenitz
As I read the blog and watched some concert clips I began to sense a surrendered spirit about her that was very attractive to me. At that point I was convinced. But how does a man get to know a traveling musician? It's not easy.
We become the story we feed on. Marital love satisfies longings like no cheap imitation can. So the Real Story, the cosmic romance, fills us like no other story can.

What story will I feed on? What story will I become?
(Ann Voskamp in "Become the Story", originally at A Holy Experience)
Looking for more love stories?
Visit the love story collection, find love stories in print, or browse more love stories in the same category as Rachel Wissmann & Alan Busenitz's: Long-Awaited Love.

Share the thoughts of soldiers and their loved ones, and reflect on the letters they exchanged when their hope was most dim and their words most sincere.
Find on Amazon