the story of Trina Holden
I was not initially attracted to the first man who came to court me. Yet, after truly seeking God's heart for the situation, I felt He was calling me to love this man. So I said 'yes' to a 'season of exploration' — to a courtship. As the months passed, my choice to love selflessly bore fruit and I began to find great joy in our relationship. Then, suddenly, the Lord made it just as clear that He was calling me out of the relationship, to relinquish my desire for marital love, and to only love this man as a brother in Christ.
Read Courtship: Dispelling the Myths
Looking for more love stories?
Visit the love story collection, find love stories in print, or browse more love stories in the same category as Trina Holden's: A Different Ending.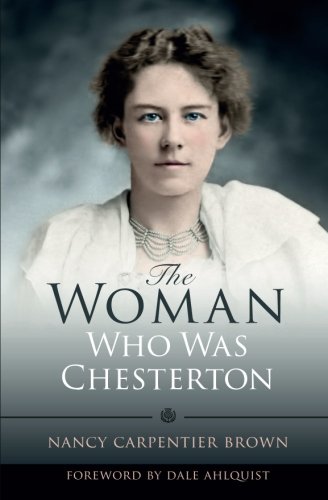 Gilbert Keith Chesterton was a romantic, a writer of detective tales, and a teller of the truth. His own story and the stories he told are becoming better and better known. But what has remained unknown is the story of the most important person in his life: his wife Frances. (description from Amazon.com)
Find on Amazon