She'd make a good wife…for some lucky guy!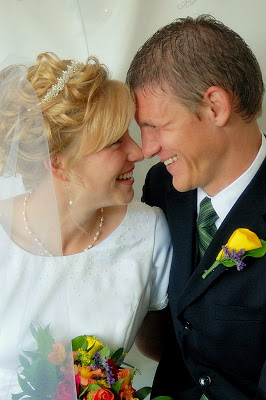 Josiah and Abi
I remember one day we were all having a discussion and I walked away afterwards impressed with Abi's walk with the Lord. I could tell it was real, and it was her own. About that time God put the thought in my mind, "She would make a good wife and mother." "Yep!" I thought, "for some lucky guy." Went right over my head. However, God kept bringing it back and laying her on my heart for the remainder of camp — and by the time camp was over I realized God was saying that to me!
click here for the whole story
My favorite love stories are true ones. In fact, I've probably read or heard the stories of nearly 150 Christian couples, each one as unique as a fingerprint. Some couples called it "courtship," some called it "dating," and some met and married long before the terms acquired their present meanings. God's kindness is evident in them all.
(Elisabeth in "His Love Stories" at Boundless.org)
More Love Stories