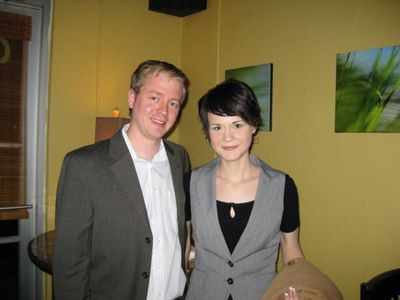 the story of John and Kelly
Over the next few months we wrote over 75 pages worth of e-mails and messages back and forth to one another about our religious backgrounds, our hopes for the future, our thoughts about friendships, relationships, and co-workers, and even what it means to be a part of a Christ-centered marriage.
click here to read the whole story
My favorite love stories are true ones. In fact, I've probably read or heard the stories of nearly 150 Christian couples, each one as unique as a fingerprint. Some couples called it "courtship," some called it "dating," and some met and married long before the terms acquired their present meanings. God's kindness is evident in them all.
(Elisabeth in "His Love Stories" at Boundless.org)