He proposed while crossing the street
the story of Ella Swain & Harry St. John
"The future stretched bright before her and then, quite suddenly, Harold St. John proposed to her while crossing the road in Brighton, dodging the traffic."
"While over-the-top sentimentality and gushy romantic novels aren't my cup of tea, I do love real-life love stories. They're unique, authentic, and often humorous. They display God's endless creativity mixed with the realities of life in a fallen world. They give hope that true love should be highly esteemed."
(Jeannie in "Humorous & Authentic Real-Life Love Stories")
Looking for more love stories?
Visit the love story collection, find love stories in print, or browse more love stories in the same category as Ella Swain & Harry St. John's: Love.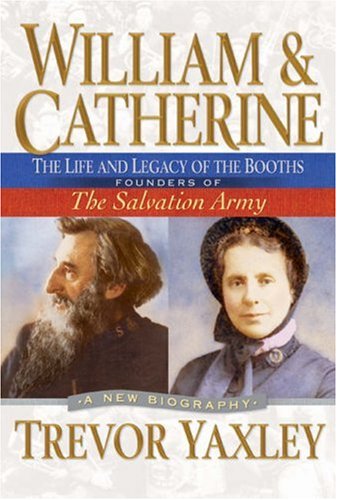 The amazing beginnings and growth of the Salvation Army are told through the stories of its founders, William and Catherine Booth.
Find on Amazon