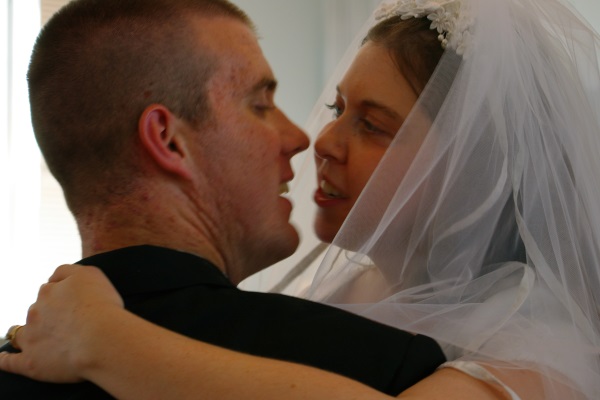 the story of Elizabeth & James Johnson
I always kind of knew that I'd end up falling in love with a guy who was first just a good friend, because that's the only way I can really be myself. And to realize that this guy, who answered all my theology questions, and whom I enjoyed spending time with, and who was totally single, felt the same calling as I did for future ministry… that just floored me.
read Our Love Story at DogFur and Dandelions
God is "the best maker of all marriages," and I'm convinced that He loves to do it! He brought Eve to Adam. He prompted Eliezer's prayer for guidance, and then answered it by matching Rebekah with Isaac. He arranged for Ruth to "accidentally" bump into Boaz, inspired Naomi when she counseled Ruth to consider this man who seemed so beyond her grasp, and fueled Boaz's determination to finish the matter that very day.

This is a picture of God's heart. This is what He wants to do for all His children. This is what He wants to do for me.

If someday I live out my love story in light of the gospel, who can help seeing the pure and unconditional love of Jesus? That's an exciting thought!
(Elisabeth in "His Love Stories" at Boundless.org)
Looking for more love stories?
Visit the love story collection, find love stories in print, or browse more love stories in the same category as Elizabeth & James Johnson's: Long-Distance Love, Love.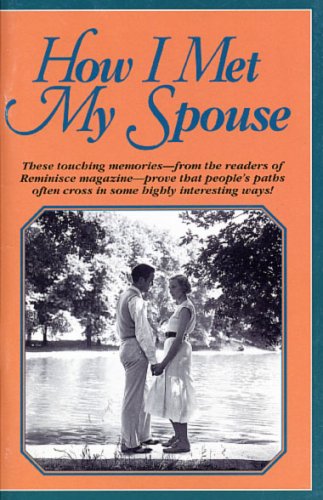 How many ways are there to fall in love? These touching real-life memories–from the readers of Reminisce magazine–prove that people's paths often cross in the most unpredictable (and often hilarious) ways!
Find on Amazon