on a dirt road in the middle of nowhere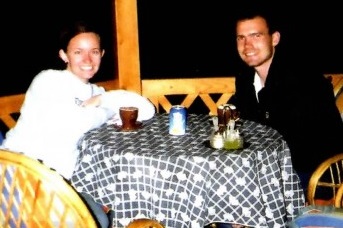 Tsh & Kyle Oxenreider
We met on a dirt road in the middle of nowhere, and over the span of a few months, we became fast friends. It wasn't hard, living in a country sparse with young, single English speakers… I secretly wanted to marry Kyle the moment I met him. But I never told him this.
Read The Great Romance at (in)Courage
God can't and won't be boxed in by our ideals.

Whether you date or court or just up and marry your best friend one day, God can be working through it. Let all be done for His glory.
(Natasha Metzler in "How to Read Love Stories")
More Love Stories