on a dirt road in the middle of nowhere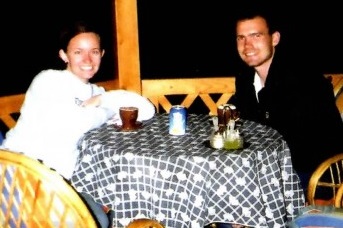 Tsh & Kyle Oxenreider
We met on a dirt road in the middle of nowhere, and over the span of a few months, we became fast friends. It wasn't hard, living in a country sparse with young, single English speakers… I secretly wanted to marry Kyle the moment I met him. But I never told him this.
Read The Great Romance at (in)Courage
When you hear a love story it is the description of something that happened, not a prescription of how to make that very same thing happen in your own life.
(Natasha Metzler in "How to Read Love Stories")
More Love Stories