a Canadian Boy & an American Girl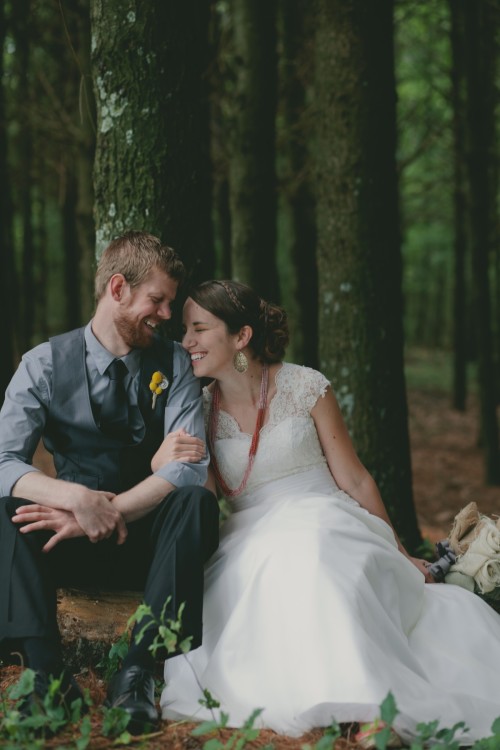 John & Jennifer
Jennifer showed up in Uganda to stay with her cousins Syd and Andrea while they moved to the new location of New Hope Uganda at Musana Camps on the shores of Lake Victoria. It had been a fool hardy journey for Jennifer, a questionable one. She quit her job in North Carolina headed overseas for two months, and didn't really know why other than "God." Conversely, John's church in Vancouver, BC had been connected with New Hope Uganda for several years through the life and ministry of Jay and Vicki, and when the church organized a trip to Uganda, John and his brothers signed up and headed across the world. Part of the team from the church stayed at the Kasana Children's Center while part of the team headed out to Musana Camp, five hours of treacherous driving away. John ended up on the team at Musana using his electrical skills to wire Syd and Andrea's new two-room house for future solar powered electricity.
During her two months in remote Uganda, Jennifer spent hours each day prepping food, cooking meals, washing dishes, cleaning the facilities, laundering clothes for the four short term missions groups that came from the states. In a land of no electricity, no running water, no telephones, and no internet, cooking and cleaning and laundering isn't a normal experience. Each evening, Syd would ask for volunteers to help Jennifer do the day's last round of dishes. Each evening, John was the one to help. Whether by design or not, the brothers had daily pawned their dishwashing duty off on him. She felt sorry for him, wishing the brothers wouldn't make him do all their work. He didn't mind. Washing dishes was fun with Jennifer.
As they drew the dishwasher from the cistern out back, boiled it over the gas stove, lit the candles as the sun set, and washed the massive pile of dishes, the two travelers laughed and talked and didn't talk and didn't laugh. They stood side by side, working.
Back in Vancouver, John had a piece of paper with two email addresses. An address for Syd and Andrea plus the address for Jennifer. He'd told her he wanted to stay in touch with Syd – her email address was an afterthought, a casual request (or so he'd led her to believe).
He never did email Syd. Not until 30 months later, anyway. He emailed Jennifer, though. Sent her a photo of elephants from his adventure to Murchison Falls. Gloating in his safari.
And then emailed her again.
And again.
She refused to capitalize canada. He teased her about American obesity. She heard all about hockey and coffee and theology. He sent her YouTube links to Canadian political humor. She remembered him as the only man who had ever answered her favorite question correctly. He came to her for advice on how to talk to girls. She realized he was making her laugh on days when laughing didn't come easy. He never did use her advice on the girl at church; John used it on Jennifer instead.
Three years after they washed dishes in Uganda, John coordinated with Jennifer's parents, roommate, and friends to craft a surprise visit: a horse drawn carriage, a diamond ring, and an engagement party. A six month engagement, an outdoor wedding, and a cross-country roadtrip honeymoon later, the American and Canadian who met in Uganda started life – together – in Canadaland.
Be careful that your efforts to "be prepared" for whenever God brings you into a courtship don't leave you with a narrow view of how He will work.  Be careful not to construct a formula in your head as to how a courtship should look.  And above all, be careful to submit every aspect of future romantic relationships to our Father…including how you think they'll look and play out.  Because as many courtship books remind us, God really does write the best love stories.
-Jessica Telian in "Real life isn't always like the courtship books"
More Love Stories