Silver Spoons and Grains of Sand
Disclosure: This post contains affiliate links which won't change your price.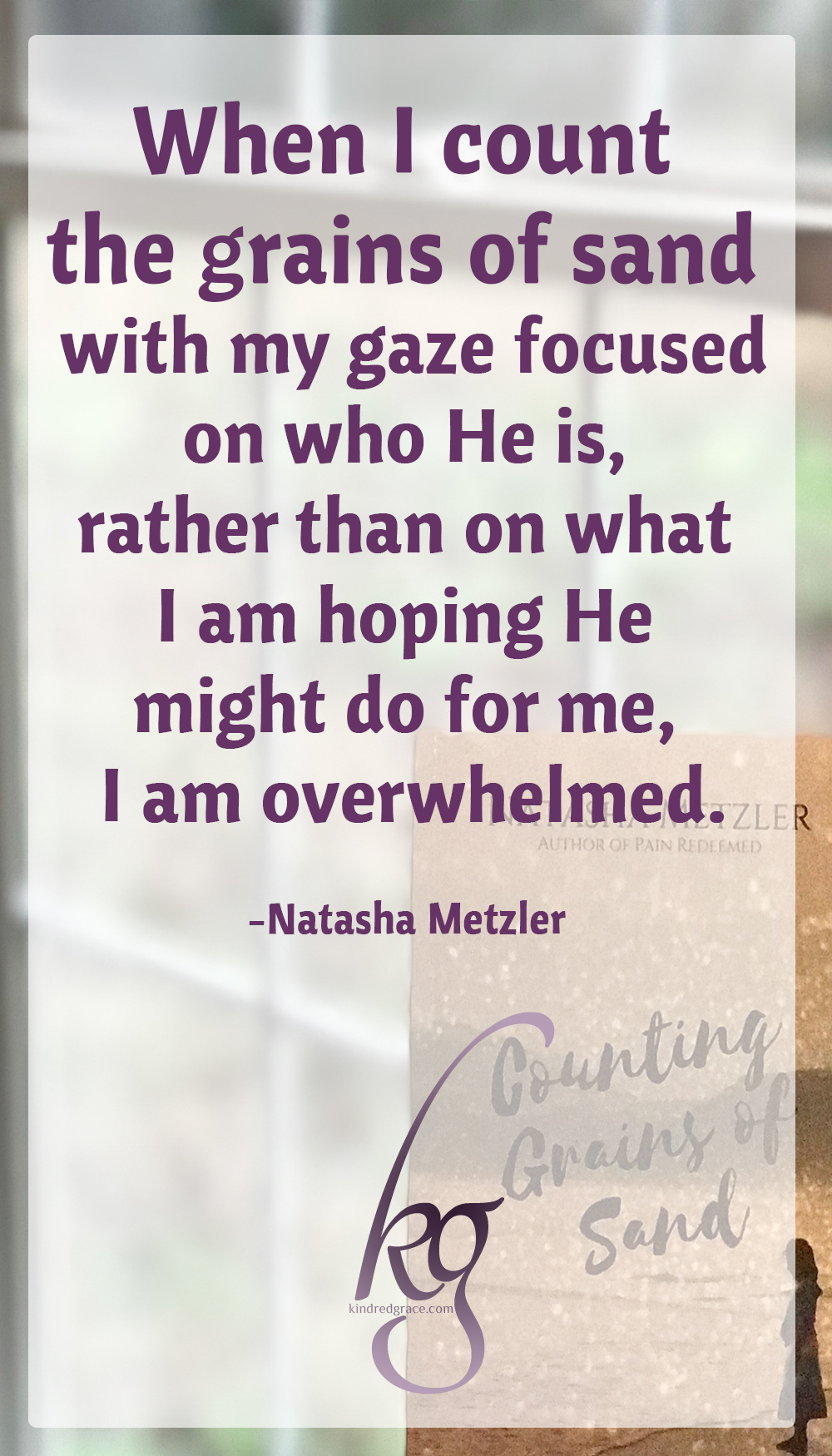 A friend and mentor once told me that when you're trying to get going again with Bible reading, you can always start by just reading the Proverb that coincides with the day of the month. That is precisely how I wound up reading Proverbs 30 one dreary morning before work. My breath caught in my throat, for though I had seen it before, I had never realized how applicable it was to myself.
"Do not make me rich, but give me each day what I need; for if I have too much, I might forget You are the One who provides, saying, "Who is the Eternal One?" (Proverbs 30:8-9, The Voice)
The next verse talks about the risks of being poor, but I have never been poor. I have always been much more at risk of having too much. Though my family would be called "middle class" and I had to share my things with eight siblings in a big, old house, I was born with a silver–no, golden–spoon in my mouth. Four Godly grandparents. Two loyal and loving parents. A treasure trove of siblings. Sweet, faithful friends. A strong body with almost perfect health. A free country. A safe, happy home. Food scraped into the garbage can at the end of the day. Clothes tossed into a sack to donate because I really have too many. So much. Sometimes too much.
I have come close to forgetting from whence my blessings flow, mostly because it's so difficult to find the source of something you're drowning in. However, no life is a fairy tale. A good life is an epic, and there have been some epic failures, tragedies and trials through my years. In no particular order, my grandpa had a heart attack. The baby my parents were adopting suddenly died. I found out that some childhood friends were living in an abusive situation. A drought struck our property with angry power. I lost my job. Book proposals were turned down. My older sister was diagnosed with diabetes. Our church was riddled with scandal. My younger sister stormed out of our home. Our adoptions were thrown out of the system. My other grandfather developed cancer. My dad went to eighty-hour work weeks. The kitchen flooded. The dog died. Someone I thought was my friend walked away. I fell in and out of love. I felt ignored. I felt betrayed. I felt unappreciated. I felt inept. In short, I lived.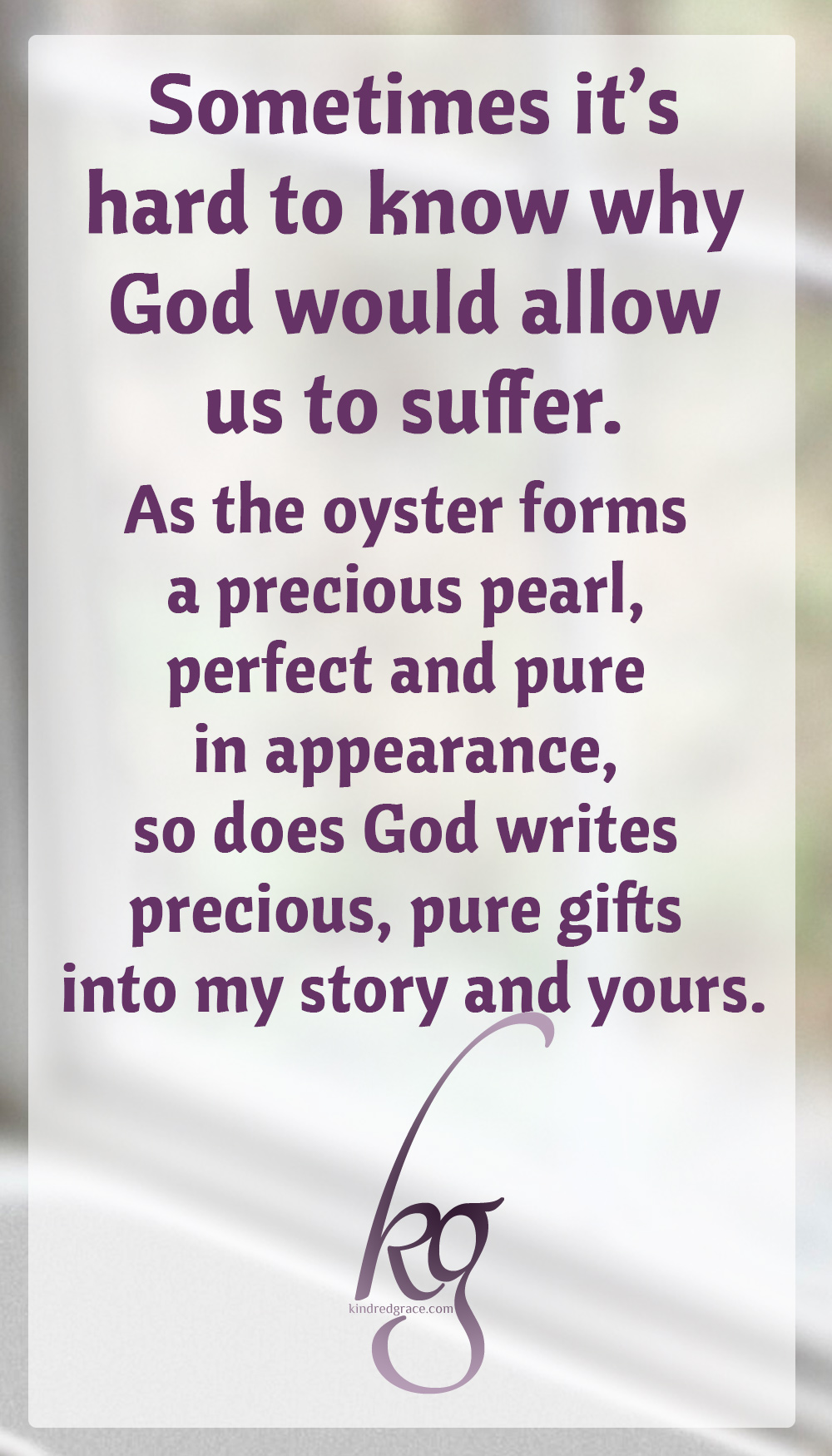 Natasha Metzler and I have been friends for about eight years, though we've never met. Our mutual involvement in Haiti brought us together originally and we've found other commonalities since then. Our families are both crafted through adoption, we both love good books and good coffee, we're both elevator girls (you'll have to read her love story to get that reference) and, most of all, we're both loved passionately by the same God, as if we were his only daughter.
Natasha's story is one of heartache, trial, health issues, family issues, death, failed adoptions, tragedy, and turmoil. It is also one of hope, fulfillment, love, friendship, life, success, adoption, miracle and peace. It's one woman's tale of learning to "give things up to God without tossing them out" and discovering that when we delight in Him and His promises, we will find He is indeed "the One who provides." Maybe not what we want, or what we think we want, but what we need. And when we are given exactly what God intends, we find we're surprised by delight. Surprised, ironically, to learn that His plans really are better, and more satisfying, than our own.
I loved her first book, Pain Redeemed, but her latest is my favorite. Counting Grains of Sand tells so much more of her story, written by God, and in such a way that I, a girl in vastly different circumstances, was able to glean much.
The title refers to a promise God made to Abram in Genesis 2, "I will make sure your descendants are as many as the stars of the heavens, and the grains of sand on the shores." The image of sand, however, makes me think of something else. The events God lets into our lives, including my sister's diagnosis and Natasha's miscarriages and everything in between, are much like sand let into in the shell of an oyster. Sometimes rough and irritating, it's hard to know why God would allow us to suffer or to imagine anything good coming from our pain. As the oyster forms a precious pearl, perfect and pure in appearance, so does God write precious, pure gifts into Natasha's tale. And my own. And yours.
He doesn't come in and clean the sand out of our shells. (Sometimes that makes us feel like our prayers are not being heard.) But He makes something incredibly beautiful from that sand, something we could never begin to create on our own, with our own methods.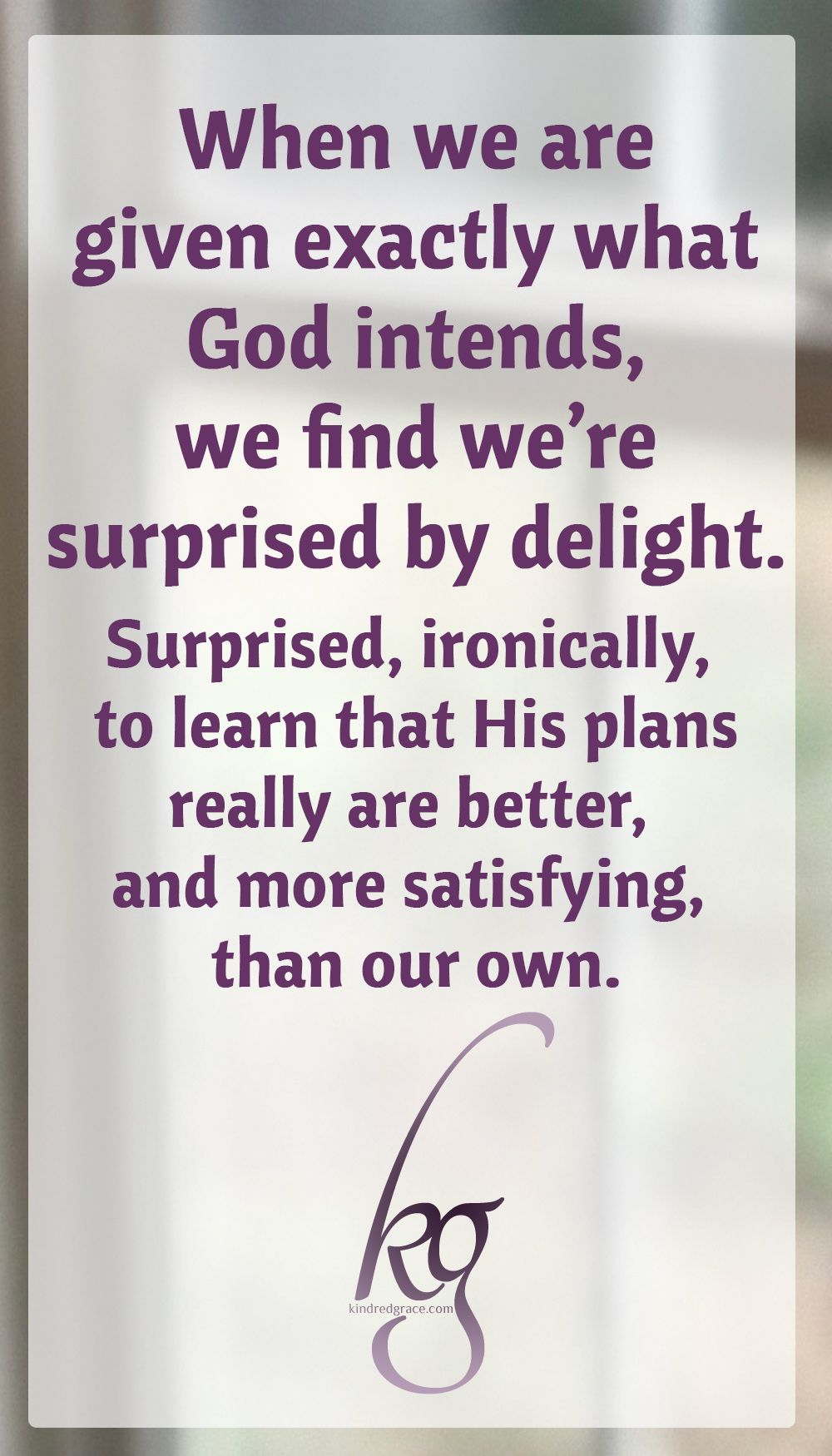 Counting Grains of Sand is memoir, spiritual teaching, poetry. You may well cry, laugh and burst forth with praise during each chapter. Natasha's shares an honest glimpse into her life, world and heart, but seriously? God does all the talking. She's simply allowed herself to be an instrument for Him, on which He is composing some gorgeous music.
This book will slide onto my shelf of favorites, to be dog-eared for years to come. It is Natasha's best writing, in my opinion, and what a tale she has to tell!
"When I take the time to recognize the vastness of His thoughts for me, when I count the grains of sand with my gaze focused on who He is, rather than on what I am hoping He might do for me, I am overwhelmed."
(Natasha Metzler in Counting Grains of Sand)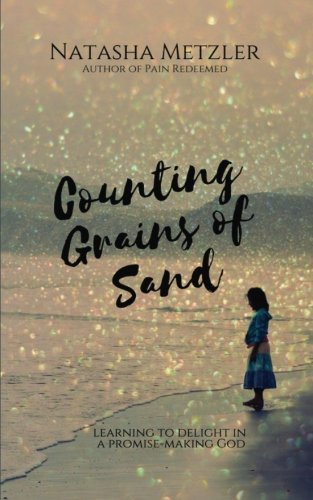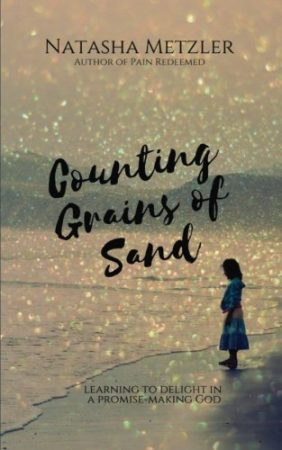 "As I approached my latest birthday, and the possibility of 'never' begins to become more real, I've begun grieving my present childlessness in a whole new way. Receiving my copy of Counting Grains of Sand was like being invited to coffee with a dear new friend. She was so comforting last time we 'met' that I anticipated this second meeting, and I was not disappointed! I'm so grateful for how Natasha offers honest companionship on this journey, while holding out solid comfort at the same time."
(Elisabeth A.)

"In Counting Grains of Sand, I found not just comfort for the secret aches of my heart, but a challenge to delight in the surrender of my dreams and pursue peace that's not dependent on my circumstances. Natasha's story buoys my faith while I watch Him write my own."
(Gretchen Louise)
Photography: Jeweliet Kraft