When Everything in the World Seems Wrong, It's Worth Keeping House
Disclosure: This post contains affiliate links which won't change your price.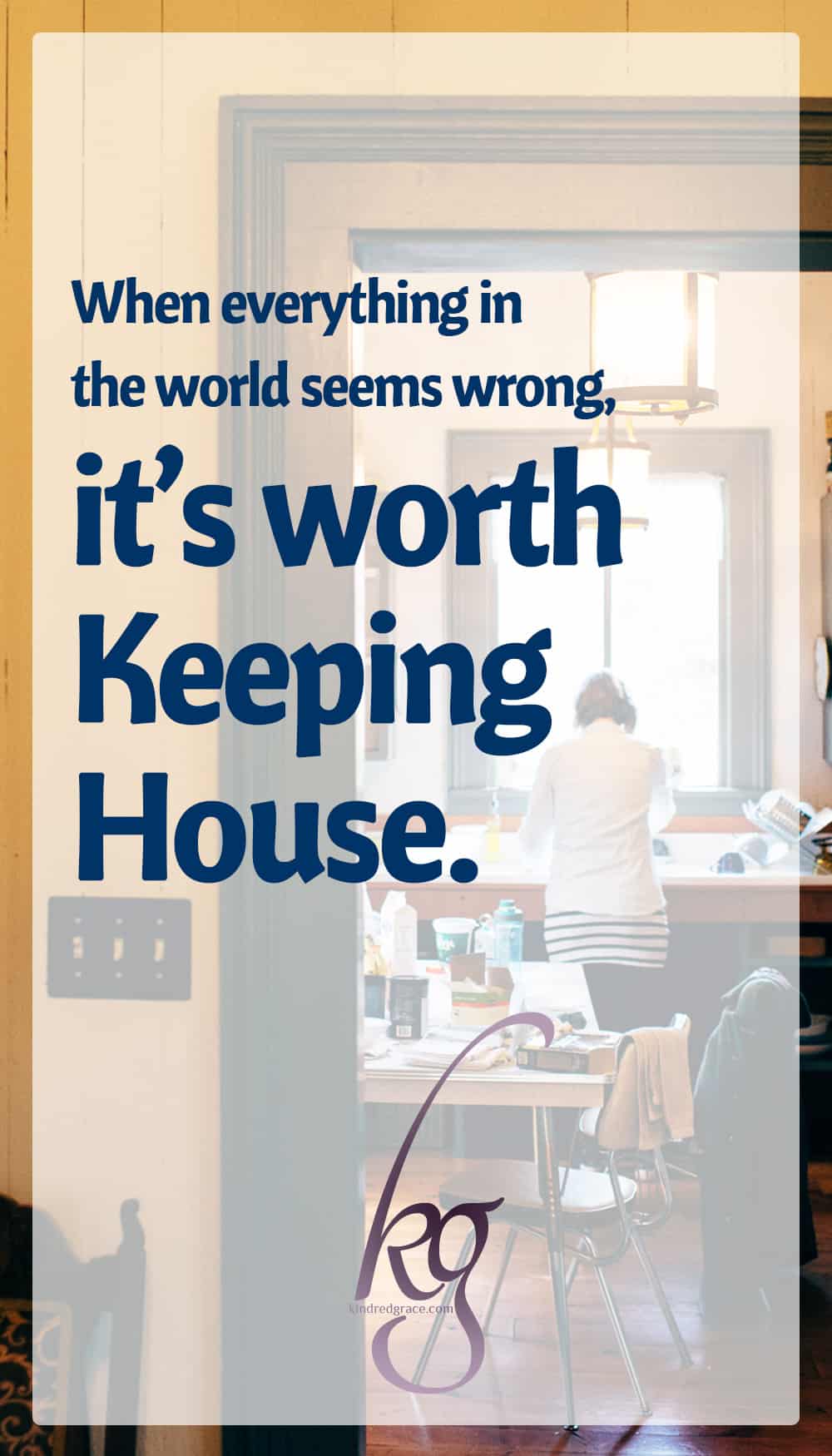 It was one of those chapters in the Bible that I finished reading and thought, "Okay, I don't understand that at all, nor do I understand what in the world I'm supposed to learn from it." And when I tell you where it is in the Bible, you might think I'm crazy for connecting it to keeping house, but are you willing to follow me there and discover some encouragement?
In working my way through the history of 1 Samuel, I find David a displaced citizen.
He is an Israelite who can't live in Israel. (So disorienting.) He is a renowned warrior who is now being hunted by the king he used to serve in battle. (So unfair.) He has been anointed king but can't assume the role. (So frustrating.) He has had to leave his closest friend in the whole world. (So lonely.) And it's that friend's dad who is trying to kill him. (So awkward.) David settles down, for a year and four months, with the Philistines.
The Philistines.
This is the man who took on the Philistine giant when he was a teen. Now he's living with these people because it's the only safe place to be. My heart aches for David. His life is nothing–nothing–of what it should be. Everything is wrong, and it isn't wrong for a few hard days; it has been wrong for years.
But he goes out regularly to raid the Geshurites, the Girzites, and Amalekites. Why? I closed my Bible and asked, Why, Lord? Why is he doing this? Is he bored? What is the meaning of this? The next day I read further and discovered Saul's demise, because he had failed to carry out the wrath of God on the Amalekites the way he was told.
That's when I see it:
David is doing what he's supposed to be doing.
He is a servant of Saul (albeit out of favor) and even more than that, a servant of God. David knows God's instructions to destroy the Amalekites. So, he goes and does it. When everything is wrong in his life, he keeps doing what is supposed to be done. Nobody has made him do this and after all he has gone through, no one would expect him to, but he obviously decides that this is how he's going to spend his time.
I've had a list like David's–a list of all the things my life was supposed to be, like the job I thought would last for another decade but it didn't. The work I had put in for years to be a teacher is now either in a landfill or in my crawlspace. There are other things in my life that have gone sideways, and I find myself stunned, wondering how these things happened and will they ever get better?
I wish I could take scissors, cut apart the psalms, and staple each psalm of David to the place in his story where it belongs. He is a musician and a man used to expressing his heart. What is he feeling while he spends a year and four months with the Philistines? Sleepless nights. Hard to eat. Feeling alone. Asking how long.
There are all of the feelings about where we are, and then there is the action we can take.
We're not all kings or soldiers or even psalmists. But we are all keepers of a home in one way or another.
What have you been going through over the last couple of years? The virus, for sure. A pandemic and political tension and inflation and the sorrow over growing immorality in our country and real wars in the world–all of this plus your own personal hardships and suffering.
We are tired.
But can we follow David's example and, despite being slammed by hardships, do what we know needs to be done?
Wash clothes? Empty the dishwasher? Make a menu for the week and buy groceries? While we wait out the suffering, can we wake up each day as housekeepers and make simple lists of obvious chores to tackle for the day?
It's not as glamorous as raiding evil nations, but it's what God has shaped us to do.
If everything in your world feels wrong, do like David and scribble your honest thoughts and feelings in your prayer journal. When you're done, close the journal and get up and sweep the floor and wipe down a dirty toilet.
Keep house, and wait on the Lord to take care of the bigger messes in your life.
---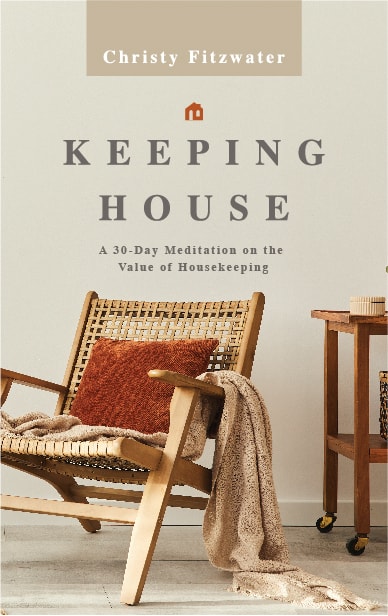 "Keeping House is a refreshing read that challenges me, makes me smile a lot and sometimes laugh out loud. I like to think of myself as a pretty good housekeeper, but Christy's words have seeped into my everyday life, making me more grateful, brave, generous, diligent, and even graceful as I work. Christy helped reframe the housekeeping job I shirk the most, and reminded me that if I'm only at a four-year-old's level in some areas of cleaning, my Heavenly Father loves to see what the four-year-old is doing with all her heart."

Elisabeth Adams, editor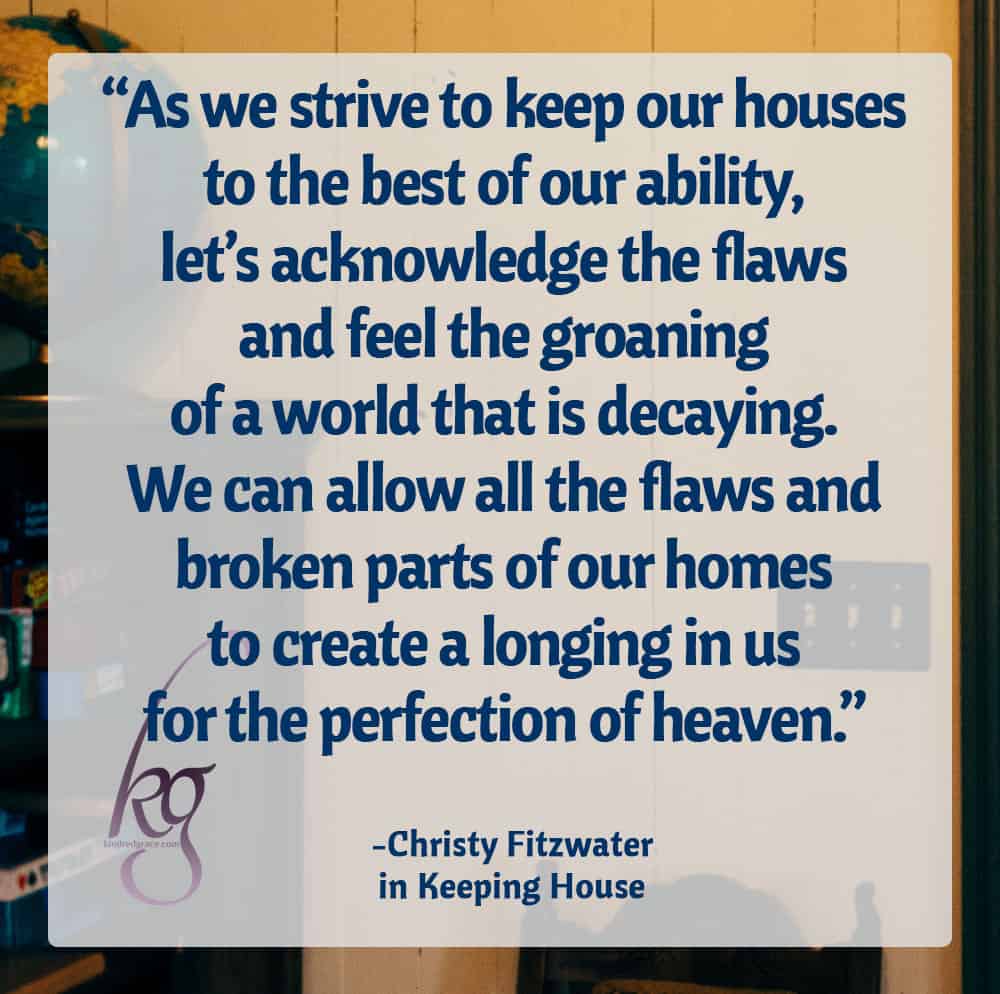 "This is not another 30-day checklist for cleaning your whole house from top to bottom. Far from it! Keeping House is a collection of meditations on the inherent beauty and intrinsic value in housekeeping. Christy Fitzwater draws parallels between the sanctification of the gospel and the purification of housecleaning. From hygge and hospitality, to aromas and ambiance, to décor and delight, you'll find gentle inspiration and a fresh perspective for consecrating and caring for your home in Keeping House."

Gretchen Louise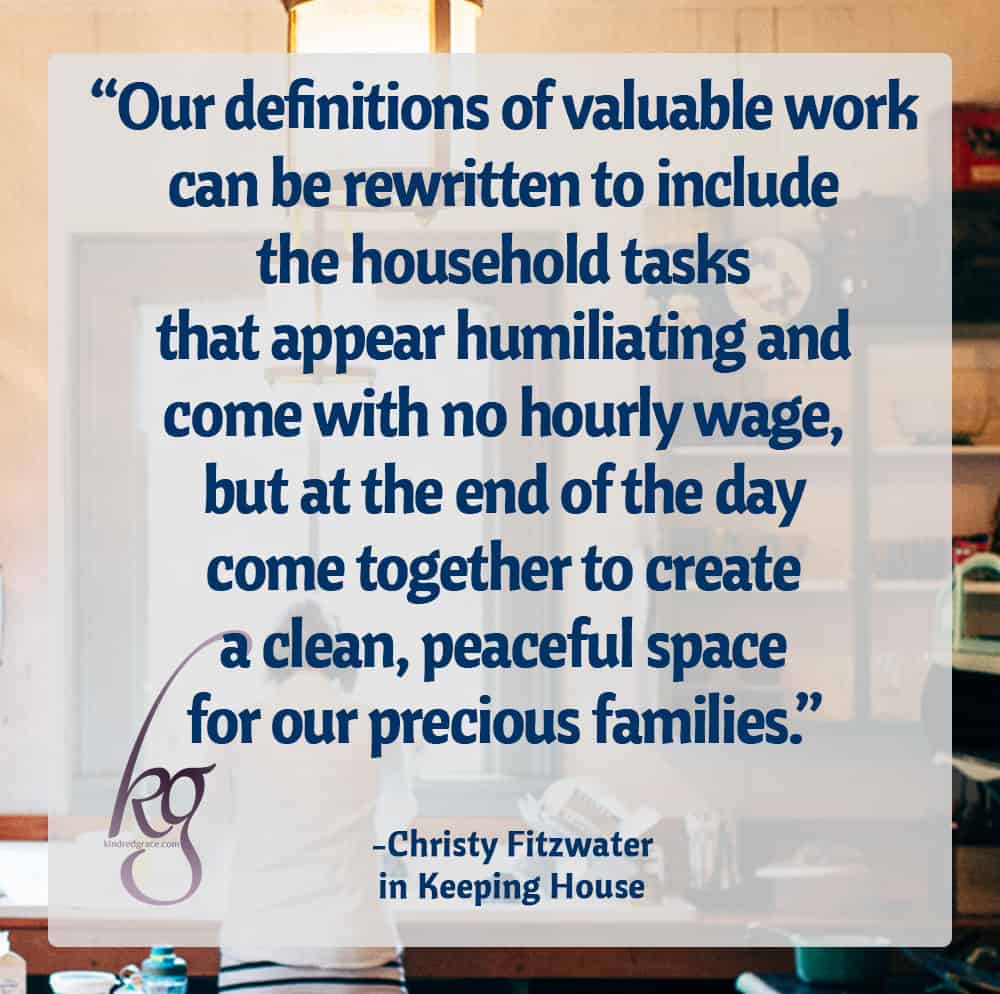 Photography: JenniMarie Photography