How to Pray for Other People
Disclosure: This post contains affiliate links which won't change your price.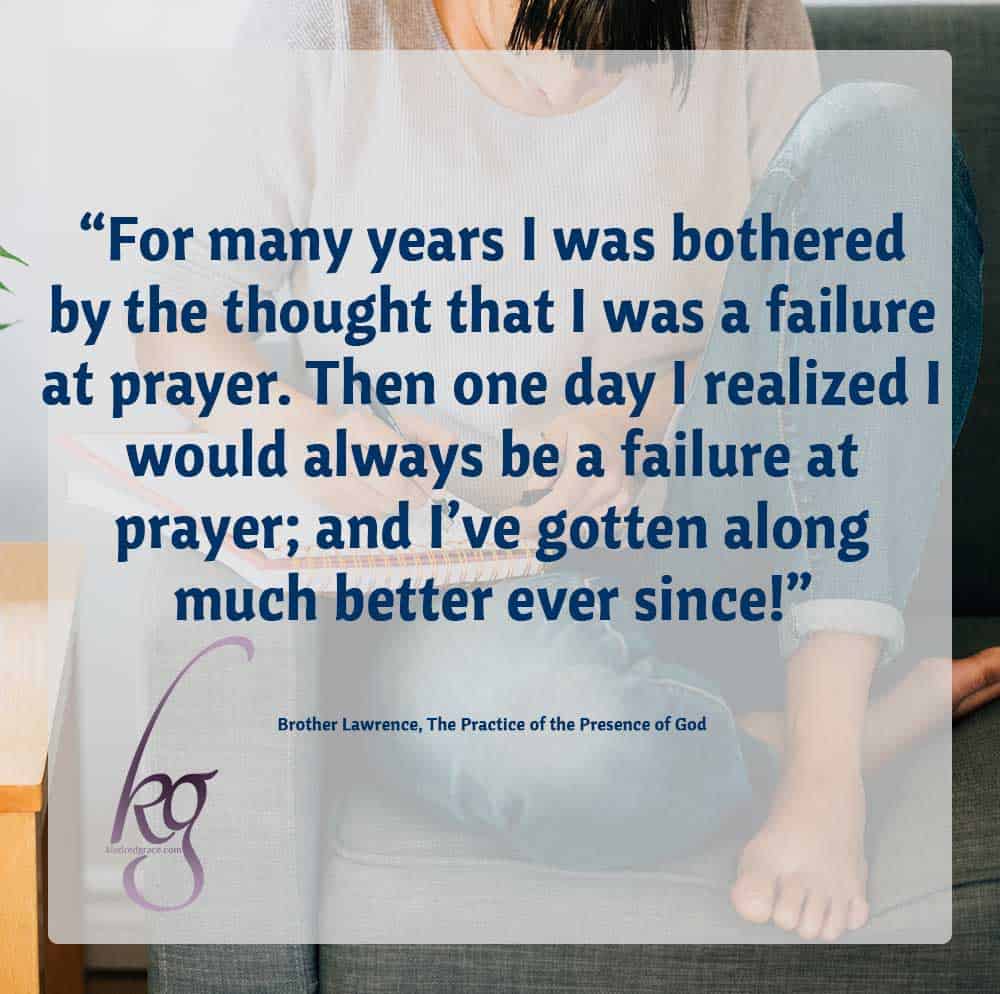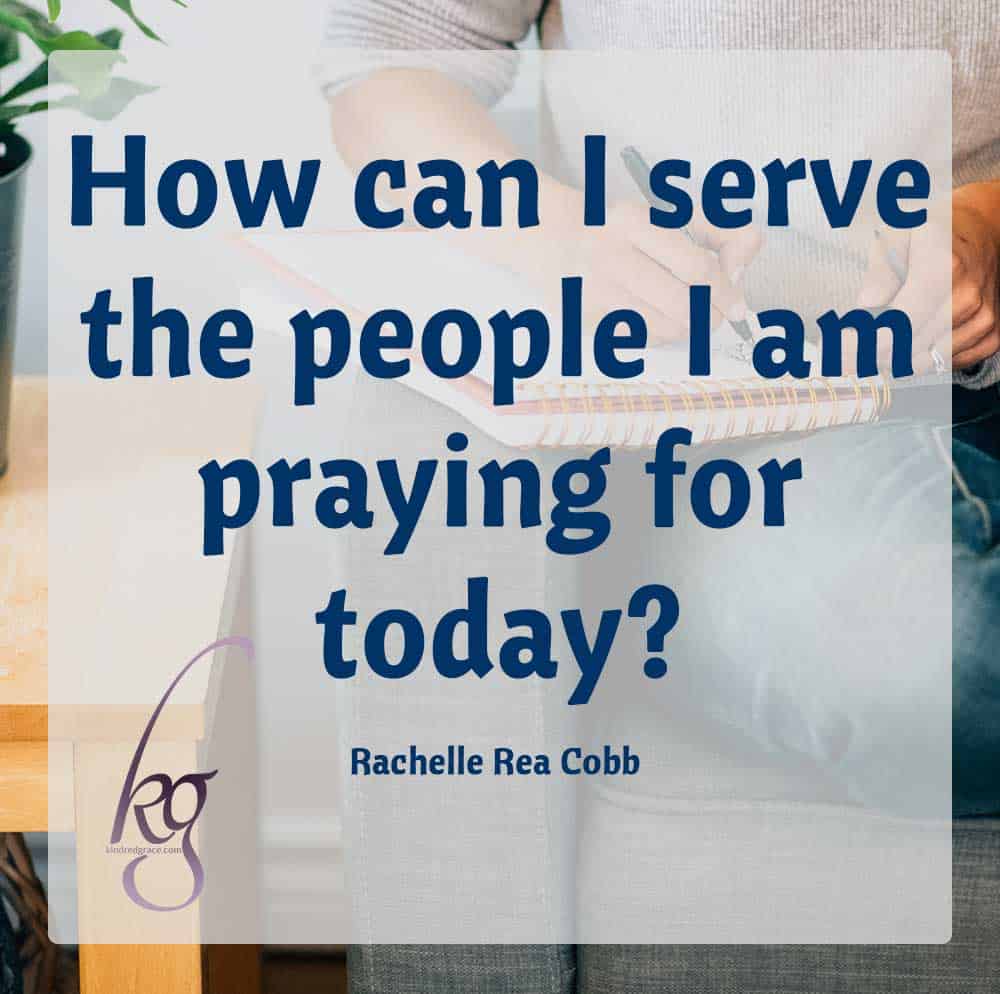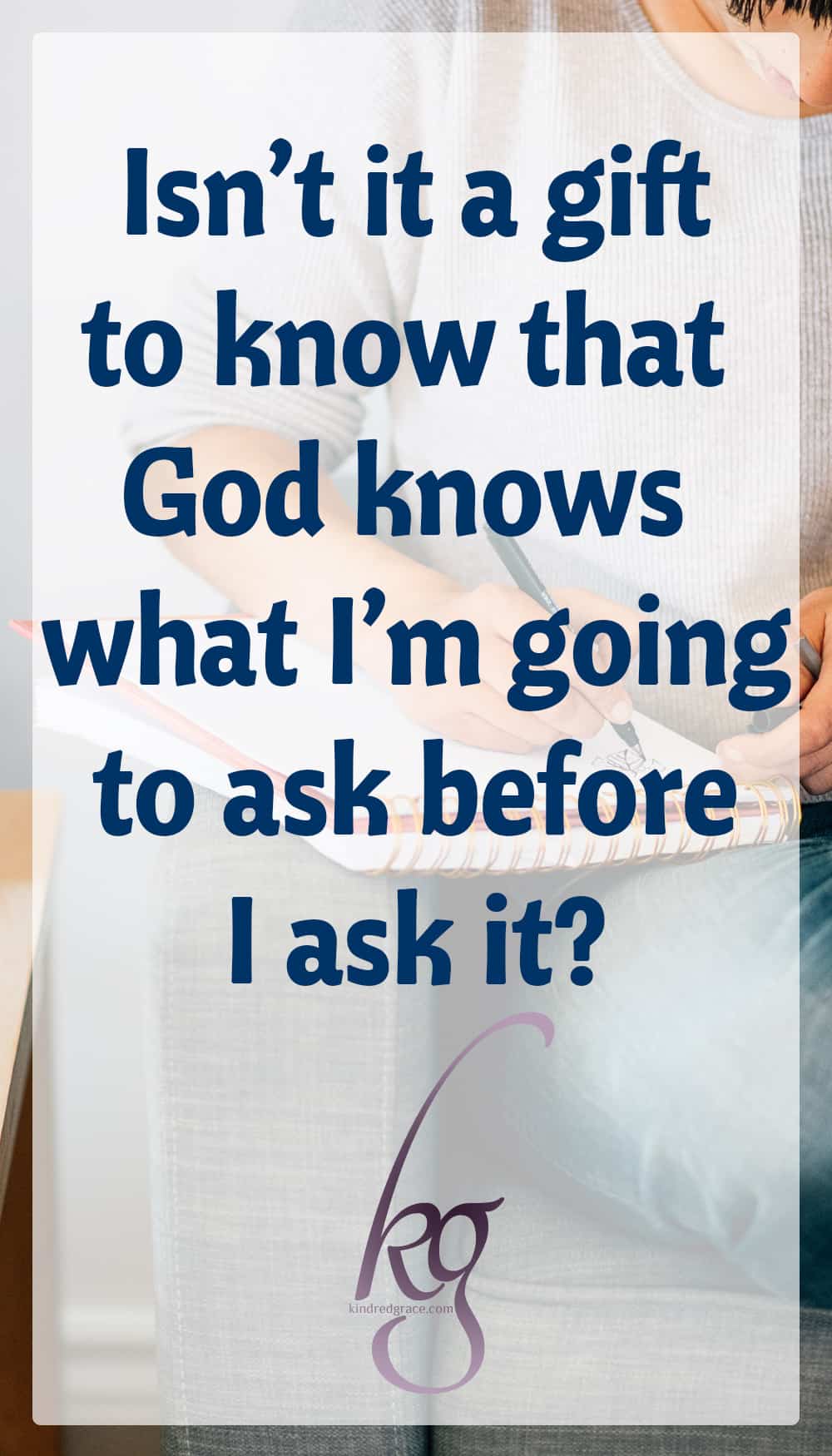 My husband and I trooped through three antique stores in one weekend looking for one thing: the perfect prayer bench to put in our narrow bedroom closet.
The darling teal cabinet that we found looks nothing like a bench, but it drew both my husband and me from the corner of the last antique store we visited that Sunday afternoon. The pièce de résistance? The cabinet opens to reveal a wire rack which perfectly holds books and notebooks.
When I first started using a prayer notebook years ago, I struggled with how to organize it. I knew I wanted to include space for prayer requests as well as answered prayers, but I wasn't sure how to do this efficiently.
Maybe you find yourself in a similar situation where you want to work on your prayer life but don't know where or how to start. Here are several options to get you started!
How can I organize my prayer notebook?
1. Use a ready-made prayer journal.
I have friends who adore the prayer journals they've purchased specifically for the purpose of enhancing their prayer time. A few of the companies I hear recommended again and again are:
Val Marie Paper: The quality of journals they produce is not only top-notch but also the pretty factor can't be beat!
Growth Roots Co.: Their beautiful hardback Growth Books include a prayer section to write down prayer requests and answers.
2. Use a prayer journal layout in a blank or lined journal.
If you'd like a more creative or versatile option, you can always create your own prayer journal! Pinterest is a great place to look for inspiration when you know you want to organize your prayer journal according to the wants and needs of your specific season. For a while, I used a system I found there that organized each page in my spiral-bound prayer notebook into sections for Praise, Confession, Request, and Answered Prayers. I dated the top of each page, wrote out prayers of praise and confession, and, in the largest section of the page, listed prayer requests. A column to the right allowed me to go back later and record when certain prayers are answered.
3. Use an undated planner.
When I entered the season of new motherhood, my commitment to daily quiet times immediately began to look a lot different. No longer could I spend up to an hour of my morning routine studying my Bible and in prayer. Instead I grabbed any little moment I could, and for many months this led to a very sporadic devotional life. I read a devotional app during nursing sessions, tried picking up my Bible when the baby napped (though I often fell asleep myself!), glanced at a Scripture verse on an index card on the bathroom mirror or at the kitchen sink, and listened to a sermon as I made dinner.
"For many years I was bothered by the thought that I was a failure at prayer. Then one day I realized I would always be a failure at prayer; and I've gotten along much better ever since!"

-Brother Lawrence, The Practice of the Presence of God
But when my daughter turned six months old and bedtime started to look more consistent, I decided to try something I'd never done before: evening devotions. I've always been a morning person, but I've never been a mama before, and this decision was a game-changer! One of the key components was an affordable undated planner that my husband bought me that just so happens to have 5 sections on the page, perfect for Praise, Confession, Gratitude, Requests, and even a small spot for my takeaway from my Scripture reading.
I have used this planner almost every single evening since, and I know my consistency is due to the fact that filling out one page during my prayer time each night takes approximately seven minutes. And even a busy mama can find seven minutes.
Now that you've decided on what kind of prayer journal you're going to use, let's talk a little about how to use it!
"I can tell you this: when you start spending time alone with God every day, you will never be the same. Friend, that's a money-back guarantee."

-Diane Moody, Confessions of a Prayer Slacker
How do I pray?
Start with Praise and Thanksgiving
"Do not be anxious about anything, but in everything, by prayer and petition, with thanksgiving, present your requests to God." (Philippians 4:6, NIV, emphasis mine)
It is all too easy to forget this very important part of prayer. During my prayer time, I can get so caught up in laying burdens before the Lord and what I think He should do about them, that I forget to praise Him for Who He is and thank Him for what He's done. Here are a few ideas to get you started?
Thank Him for not always answering your prayers how you think He should, but so often going beyond what you could imagine (Ephesians 3:20).
Thank Him for not sticking to your timeline, but to His own (Ecclesiastes 3:11).
Thank Him for already moving to answer the very prayers still on your lips (Isaiah 65:24).
Include a Time of Confession
In a sentence or two, I confess any sins of the day that come to mind. By doing this, I lay any guilt or shame I'm carrying at the Lord's feet and am reminded anew of His amazing grace (2 Corinthians 7:10).
List Your Requests Before the Lord
Isn't it a gift to know that God knows what I'm going to ask before I ask it? Yet He listens, anyway, because His love is that great. So I give Him the burdens on my heart, and then I thank Him for already working on whatever issue or person I'm praying for—and I thank Him for answering, whether or not it's how or when or where I want the answer.
Don't Forget to Listen
Sometimes it's all too easy for me to remember to ask for what I want God to do, but I forget that He could very well lead me to do as well! Is Jesus whispering anything to my heart? How can I serve the people I am praying for today?
Can I text my friend a specific Scripture to encourage her?
Can I bake something for my family member when I know they're worried about job stresses?
Can I offer to babysit for that single mom who just needs to go grocery shop by herself?
God could use anything and everything to accomplish His purposes. Maybe I can be a blessing in a tangible way, but I know the most important thing I could ever do is pray.
"Effectual, fervent prayer is how God changes this world and bestows upon it the beauty, grace, and power that He purchased at the cross."

-Eric and Leslie Ludy, Wrestling Prayer
Pray Scripture
Did you know you can pray Scripture? This is a simple way to "ensure" your prayers are purposeful. And it's quite easy. Your prayer is already written for you!
Here are some passages that make great prayers for other people (there are many, many more you can use as prayers for yourself!).
---
"We demolish arguments and every pretension that sets itself up against the knowledge of God, and we take captive every thought to make it obedient to Christ." (2 Corinthians 10:5, NIV)
Jesus, I pray that ____ would have a Truth-filled mind today. Banish the lies. Demolish the arguments and every pretension…teach _____ how to take captive every thought and lie and make it obedient to You.
---
"And I pray that you, being rooted and established in love, may have power, together with all the saints, to grasp how wide and long and high and deep is the love of Christ, and to know this love that surpasses knowledge–that you may be filled to the measure of all the fullness of God." (Ephesians 3:14-19, NIV)
Lord, I pray for ____ today. Establish ____ in love. Show her, together with the saints in her life, how to grasp how wide and long and high and deep Your love is, and to know this love that surpasses knowledge. I pray that ____ may be filled to the measure of all Your fullness.
---
"And this is my prayer: that your love may abound more and more in knowledge and depth of insight, so that you may be able to discern what is best and may be pure and blameless until the day of Christ, filled with the fruit of righteousness that comes through Jesus Christ–to the glory and praise of God." (Philippians 1: 9-11, NIV)
God, my prayer is that ____'s love may abound more and more in knowledge and depth of insight, so that ____ may be able to discern what is best and may be pure and blameless until the day of Christ, filled with the fruit of righteousness that comes through Jesus Christ–to Your glory and praise.
---
I tend to favor the letters of Paul because he so often talked about how he prayed for the people to whom he wrote, but the Bible is full of prayers you can pray for the people in your life.
Resources on Prayer
Whether you use a prayer notebook or the Notes app on your smartphone as a friend of mine does, find the system that works for you and pray!
Photography: JenniMarie Photography
(Originally published in 2017.)