The Whole Story of Christmas
Disclosure: This post contains affiliate links which won't change your price.
When it comes to stories, I like to start at the very beginning. I like to know how things began, so that when I get to the end I can look back and relive the entire journey. And I can't think of a more beautiful story to get to read from beginning to end than the most important one, the Advent story.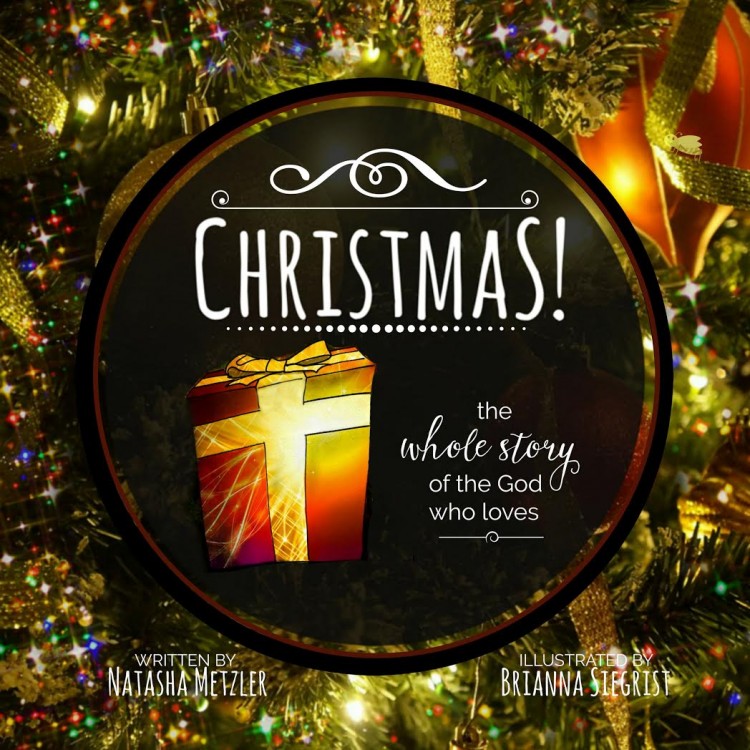 That is just one of the reasons why I really, really love the brand new book for Advent, Christmas! the whole story of the God who loves: it starts at the very beginning! Tracing the story of Jesus from Creation to the Resurrection, Christmas! gives us a chance to celebrate each step in the story of Salvation. And each page carries a small but powerful truth hidden like a gem right in the middle of it. We learn that when God speaks, things happen. And that from the very beginning of time, God had a plan. Salvation wasn't an after thought that God threw together at the last minute. It was a beautiful, perfect plan. And from the day that God created Adam and Eve until now, what God wants most of all is to be our Friend.
Each of the 25 stories takes just one minute to read aloud. The words are simple enough that even my toddler is interested, but deep enough that I still get chills as I read them. The illustrations are so bright and colorful. And one of my favorite things about the pictures? The little hidden bug in each one.
Of course, another reason why I love Christmas! as much as I do is because it was written by a very special lady, who I am honored to write alongside here at Kindred Grace. Natasha Metzler's stories always inspire and touch me in a really special way. And my already high opinion of her gift with words was raised even higher when I read this book.
If you buy just one book for Advent this year, make it this one. Whether you have busy little ones or just want to be reminded of God's love yourself, there's something very special about the way that Christmas! tells the old, old story, making it come back to life and feel very real and personal again.