What God Can Do With A Broken Heart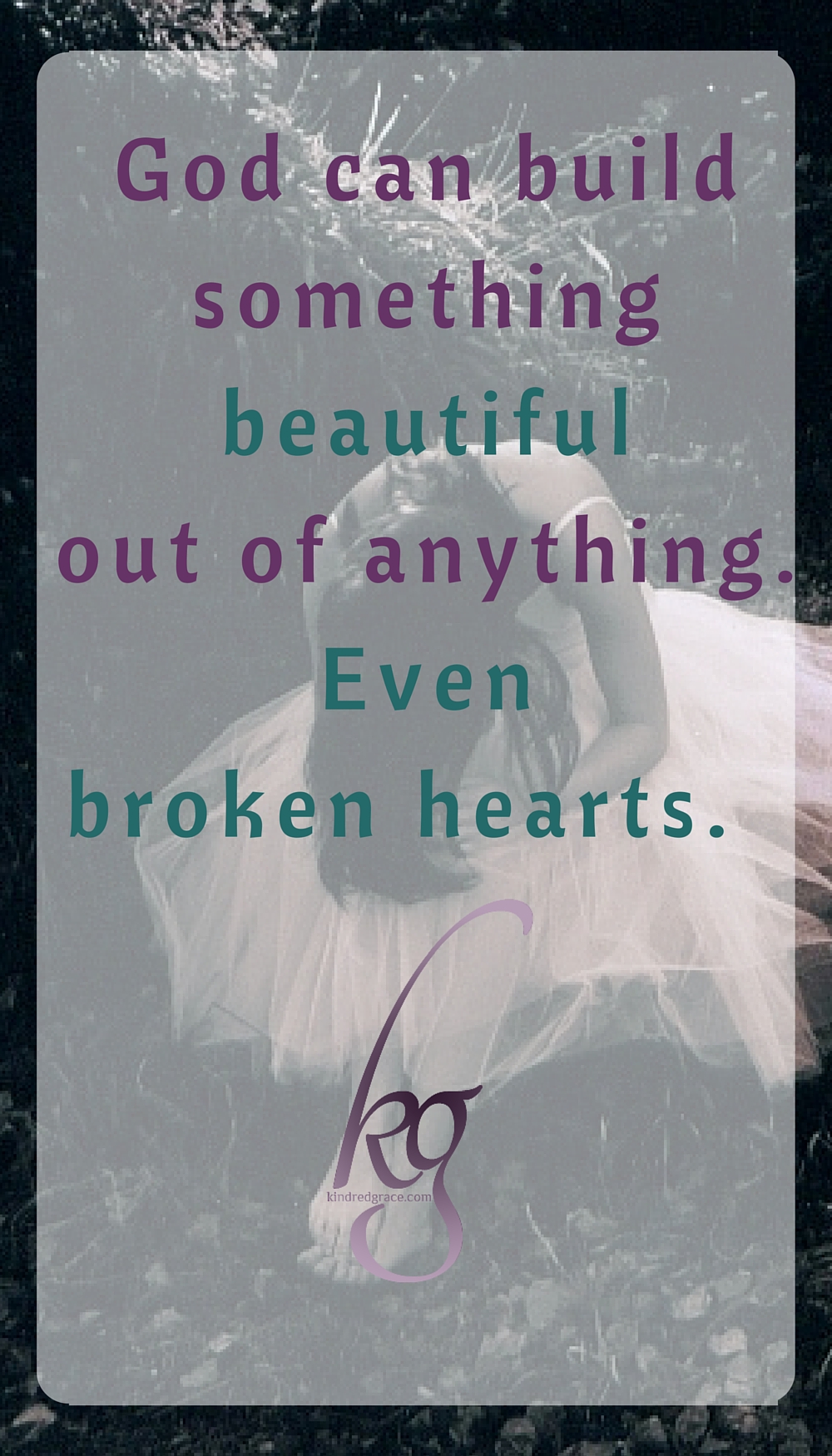 You are going along through life, and suddenly…it happens. You find yourself with a broken heart. And it hurts.
You never meant for it to happen. Maybe you even tried your best to avoid the usual pitfalls that can result in heartbreak. But sometimes, broken hearts come with living life and taking the risk of opening your heart to love someone else. And there is nothing imaginary about the pain of a broken heart: it's real pain. It can affect every part of your life. It can feel like it's never going to end.
When you are in the thick of it, that bitter feeling of darkness can press in around you. Maybe you feel like you can't breathe. I know what that is like.
Everything–your past and your future–can seem like a hopeless mess of emotions and fears. But wait. This moment won't last forever. I promise you. Because we're not alone. There is Someone who knows what to do with broken hearts.
It is a wonder what God can do with a broken heart, if He gets all the pieces. -Samuel Chadwick
So, if you find yourself smack dab in the middle of heartbreak don't give up yet. Don't feel like you have to pretend like you have it all together. It's okay if you don't. We weren't meant to face brokenness all on our own anyway.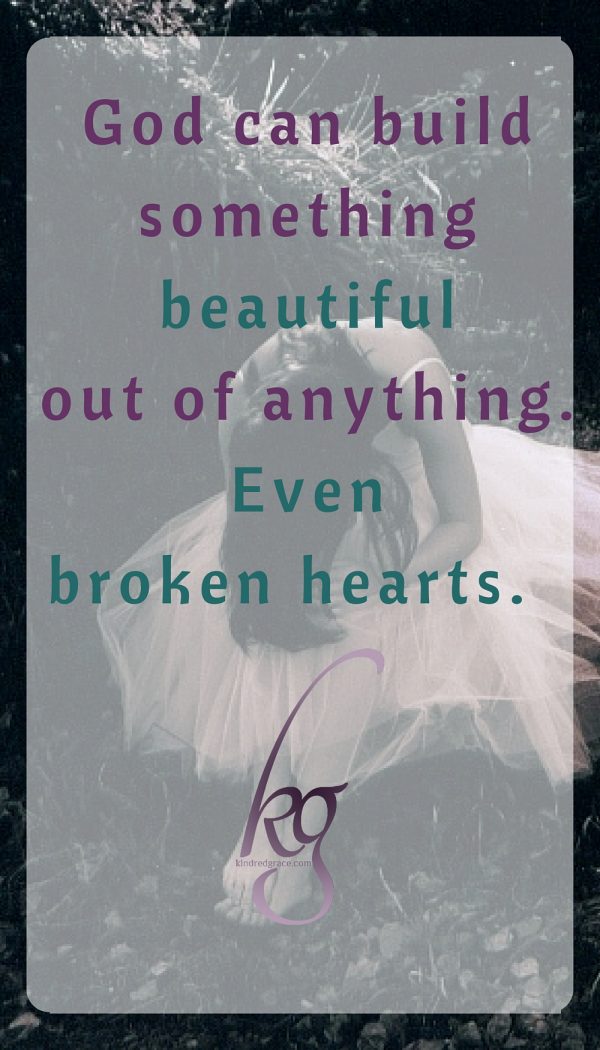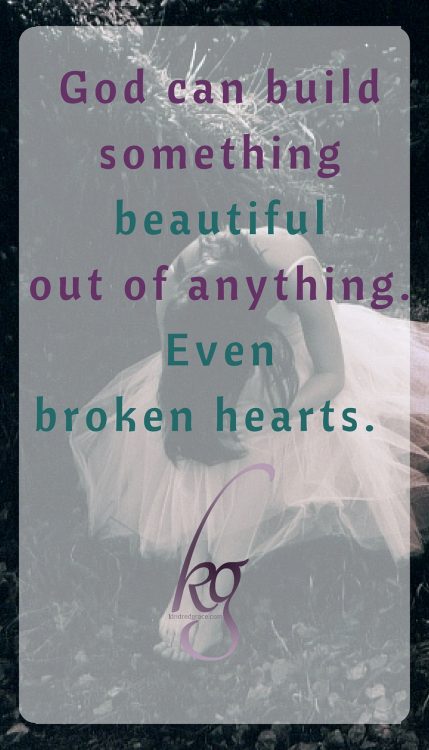 Instead of pasting on an "everything's fine face", instead of holding on to the "should-haves" and the "might have beens", learn to let it go. Just let go of those broken pieces of your heart, and let God have them.
God is the Healer of Hearts–broken ones, bruised ones, hurting ones. He's the Master Designer. And He can build something beautiful out of anything. Even out of broken hearts.
Our hearts aren't construction paper. They can break, but that doesn't mean we'll ever have less of a heart than we did before. It doesn't make us less of a person. Heartbreak isn't a definition of who we are. It doesn't have to define the rest of our lives.
It hurts now. It might hurt for a long time. Broken hearts don't heal over night. But we have to open our hands so God can take the pieces.
What once felt like the end of the world? Ten years from now, we might see that it was really just the beginning of a new, better season. God knows how to make beauty out of broken. And that's what He does with even broken hearts.