Glorifying God in This Good Body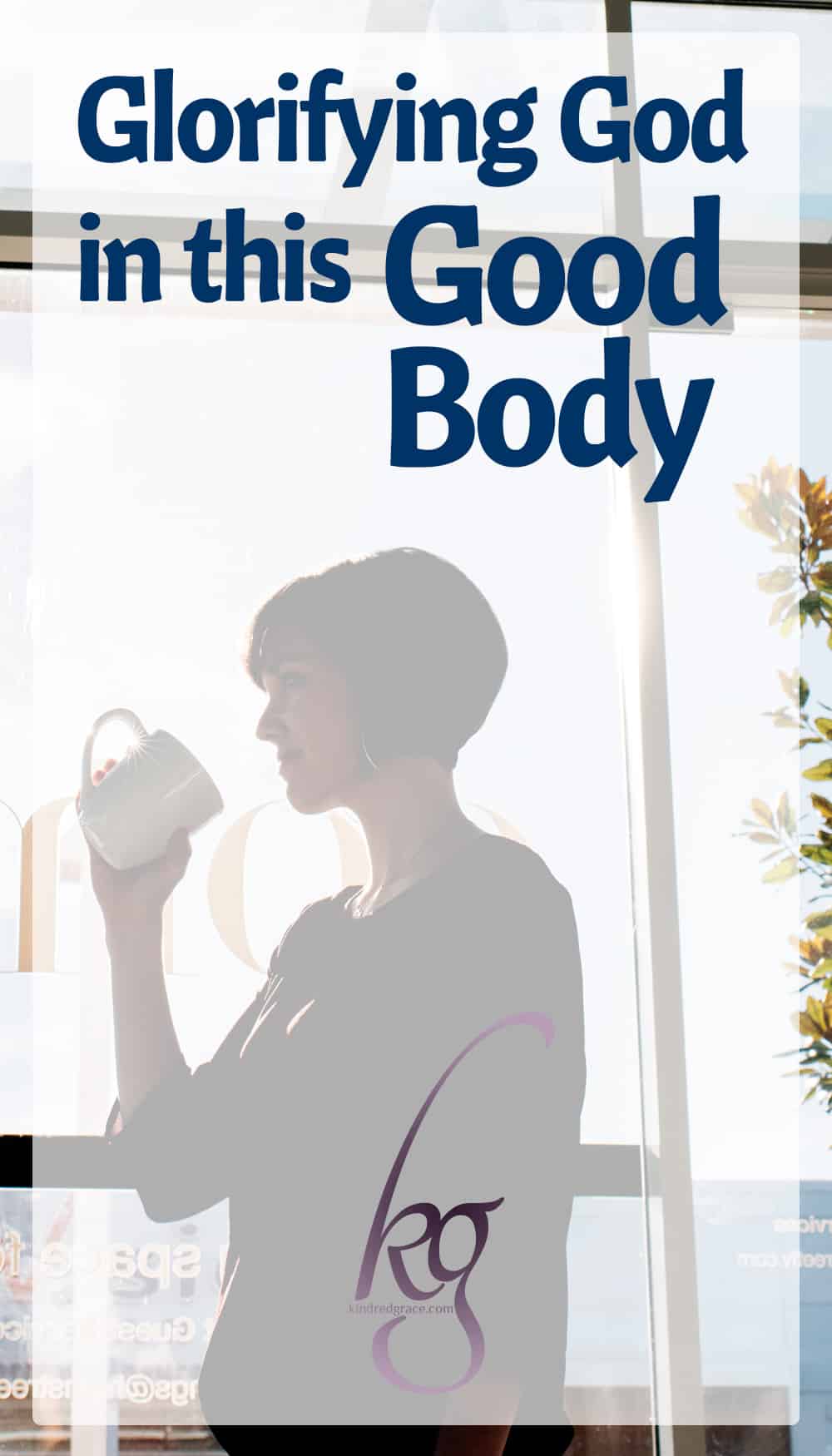 I was eleven when my body first betrayed me, with a limp and sore legs. Doctors said I was overweight—another mark against my body—until one doctor finally x-rayed my legs and found that my hips were severely displaced, and one had a malformed socket. What words for a tender preteen to hear: malformed, displaced, disabled. "Use a cane if needed," I was told. "Try and lose weight—you'll be in less pain."
For eleven years, I lived with this disabled body. I hated the limitations more than the pain itself, which I could muscle through and just rest when needed. At best, I was apathetic about physical therapy and strengthening exercises, because when I was finished with the reps, my hips went right back to pain. I had to explain why I needed to sit down, why I used a cane. "Such a young woman!" people would exclaim. Yes, for most of my life, my body had been deficient. Less-than.
Trying to cauterize the pain and shame of having a "bad" body, I told myself I was better off than many who suffered with life-threatening illness or disability. Finally, my hips were healed by four surgeries in eleven months, and by the provision of God, I could walk and stand and jog without pain. Yet the story of my body image going from bad to good is a rocky one. Can I share it with you?
If we were on my back porch right now, I'd be reclined in my gliding seat. You'd be across from me on the wicker settee. And I'd ask you how you've been doing—really doing. What's God been teaching you? And then I'd share what God's been teaching me about body image. Because where two or more are gathered, so is God, our Creator and the author of our faith.
Body image is complicated.
It may be great for you, or you may have your hidden issues. Can I ask a question I'd ask of my closest friends?
Do you think of your body as good?
Most days, I struggle to. And friend, our God has been majorly convicting me in this area. Showing me that I've needed a reset. I'm paying attention, leaning in and listening to all God has to show me about one of my least favorite things: My body. My body that the world says is not great, because of its rolls and bumps and the number on the scale. My body that has limited flexibility and therefore isn't good enough.
These subtle messages from culture, and from my own voice of comparison to women around me, say that just because there is some stewardship and strengthening needed, that automatically means my body isn't good. When I believe in these lies, I forget what God's inerrant word, still wholly applicable today, says to me:
"By the mercies of God…present your bodies as a living sacrifice, holy and acceptable to God, which is your spiritual worship. Do not be conformed to this world, but be transformed by the renewal of your mind, that by testing you may discern what is the will of God, what is good and acceptable and perfect."

(Romans 12:1-2, ESV)
This renewal of my mind is the reset that God has been doing in my life.
I've never outright hated or harmed my body. I skipped breakfast a few times in my girlhood, then emotionally ate through some volatile years of my early twenties.
Now at twenty-seven I can say with a tremble in my voice that in this good body, I glorify the Lord. That it is a vessel for His Spirit, a vessel that He cares about. I'm not just a soul or spirit to Him. After all, He created me. And He created me not only very good, but in His image.
"So God created man in his own image, in the image of God he created him; male and female he created them… And God saw everything that he had made, and behold, it was very good."

(Genesis 1:27 & 31, ESV)
In this good body with two artificial hips, I have enjoyed food, and loathed food. I have consumed and I have restricted. I have fueled my body with integrity, and I have fed emotions when they were crying out for God and His grace—the only thing that can satisfy every hurt and every desire. In this good body I have stretched, and have the marks to prove it from a fast puberty. In this good body I have had a long season of forced rest and limitation—where I constantly felt like my body could not be trusted, that even when it was healed, it'd never be enough.
In this good body I have enjoyed the covenant of marriage in a way I never thought possible years earlier when I'd look at the number on my clothing tags and the number on the scale, and wonder what guy would ever want someone this size. In this good body I carry tension, ache, and stress. I carry joy and elation and dreams and oxygen and hormones.
In this good body I have embraced, and refrained from embracing. In this good body I have knelt and thrown my hands high in worship. I have been held in this good body through thick and thin(ish), through surgeries, sexual sin, and sexual redemption. I have been seen, known, and deeply loved in my darkest moments, and in my most victorious, sweaty, joy-filled days.
In this good body, I want to use my voice box, my throat, my tongue, my lips, to proclaim the truth of the word of God to my own heart—and to yours.
Your body is a vessel of the Holy Spirit.
"Do you not know that your body is a temple of the Holy Spirit within you, whom you have from God? You are not your own, for you were bought with a price. So glorify God in your body."

(1 Corinthians 6:19-20 ESV)
It is more valuable than many sparrows.
"…even the hairs of your head are all numbered. Fear not, therefore; you are of more value than many sparrows."

(Matthew 10:30-31, ESV)
Your body is good, because God, who created it, is good.
"The Lord is good to all, and his mercy is over all that he has made."

(Psalm 145:9)
There is a tension to carry, living in the kingdom of God, not yet in its fullness while Jesus tarries. As a result of the Fall, that tension is carried around in a slowly but surely decaying body—but just because this is our reality doesn't mean we need to contribute to the decaying.
We use our bodies to love God. To honor Him. And to love and honor others.
Think about that when you hug a friend, sway with a baby in your arms, write furiously at your desk until your shoulders ache, when you worship in the car, walk by yourself or with a friend. When you listen to a podcast, when you talk on the phone—and as you're reading this post.
You are able to honor God and others with your body because of the way God created you. And no matter its battle scars, no matter its size, no matter what sin you're ashamed of in your past or present struggle—our God sees you. And because of Jesus Christ? He calls you good and does not shame you. He says that you are enough, and that perfection is provided (and defined) through the Cross. As a result, our pursuit of knowing Him and honoring Him through every aspect of our lives is mightily empowered. For His glory and your joy, remember that you have a good body.
---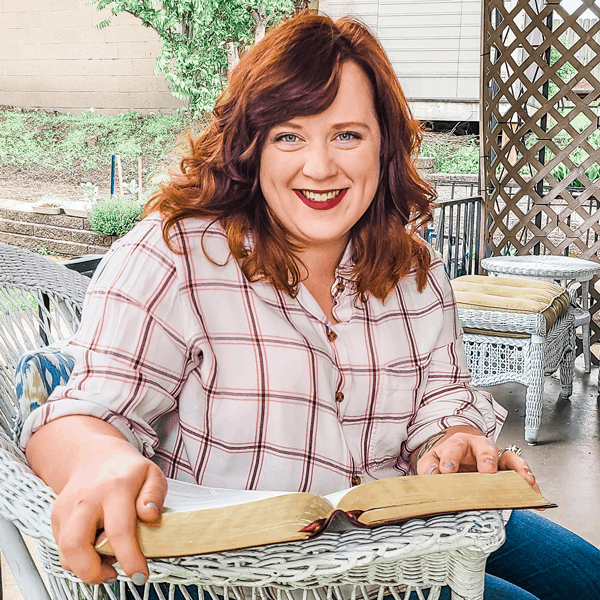 Meghan DeWalt is an author of stories about remembrance and redemption. A full-time writer, she is passionate about theology and discipleship, encouraging others to know and love God wholeheartedly in order to live according to their Gospel calling. Meghan lives in Pittsburgh with her husband, Jeff, where they are active leaders in their church. Connect with Meghan on Instagram or Facebook, as well as her website meghandewalt.com.
More helpful resources:
Photography: JenniMarie Photography