'Tis the season for twinkle lights, Christmas carols, and menu items that only make an appearance around the holidays. There's something about food that's extra special. It has a way of making itself the heart of favorite traditions. And traditions are the thing that helps to keep growing families close through time, change and miles. For many of us, a single bite of a holiday treat can bring back a flood of a thousand happy memories. We look forward to these little bites of nostalgic deliciousness all year long. Partly because there's nothing quite like eggnog and Christmas cookies. But mostly because of the things that they remind us of when we close our eyes and take a bite.
This year, we wanted to share a little glimpse into our holidays with you through some of the things that–to us–taste just like Christmas. Enjoy! And Merry Christmas!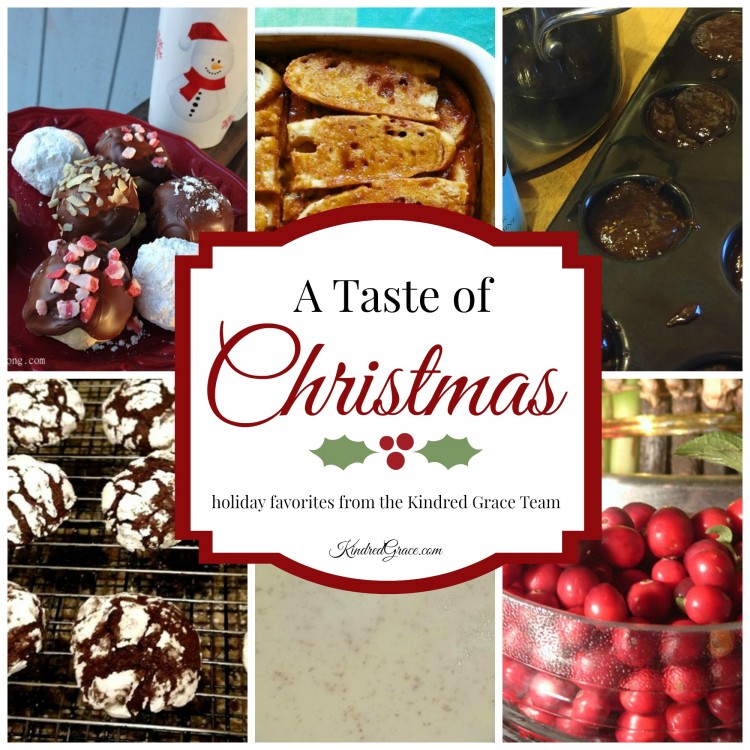 Chocolate Crinkles
My favorite Christmas cookies are chocolate crinkles. I can never eat these without thinking of my maternal grandmother. I don't have many memories of her cooking, but one bite of these powdered-sugar and cocoa lovelies takes me back to her kitchen and to the holidays in an instant. -Jeannie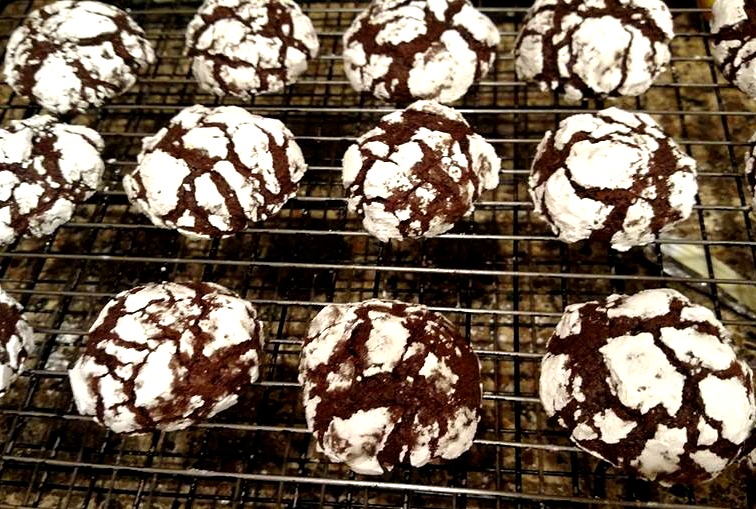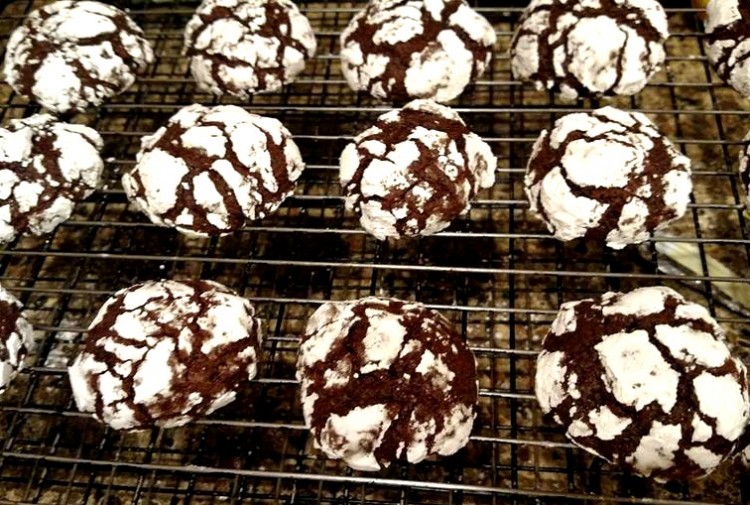 Chocolate Crinkles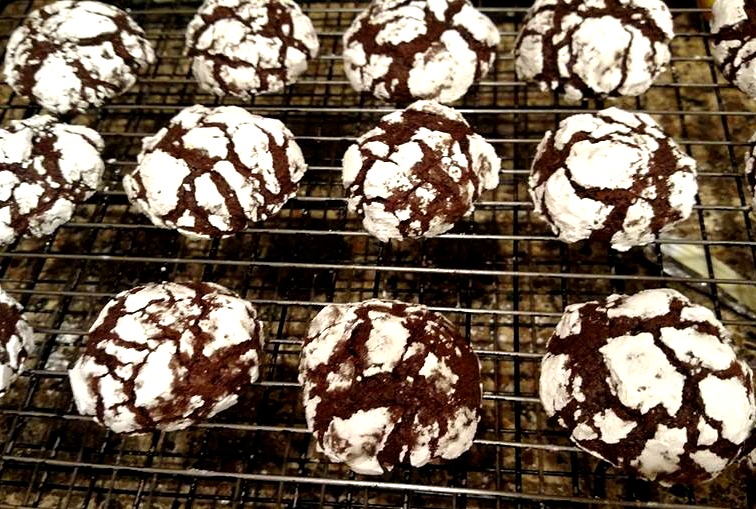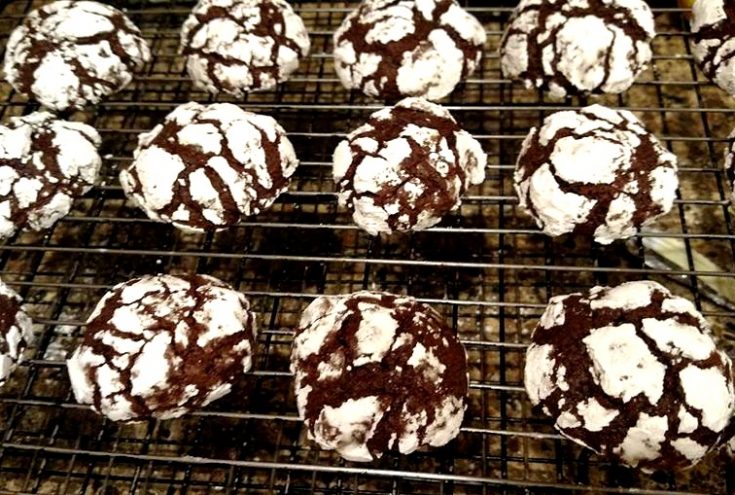 Ingredients
1 cup unsweetened cocoa powder
2 cups white sugar
1/2 cup vegetable oil
4 eggs
2 teaspoons vanilla extract
2 cups all-purpose flour
2 teaspoons baking powder
1/2 teaspoon salt
1/2 cup confectioners' sugar
Instructions
In a medium bowl, mix together cocoa, white sugar, and vegetable oil.
Beat in eggs one at a time, then stir in the vanilla.
Combine the flour, baking powder, and salt; stir into the cocoa mixture.
Cover dough, and chill for at least 4 hours.
Preheat oven to 350 degrees F (175 degrees C).
Line cookie sheets with parchment paper.
Roll dough into one inch balls.
Coat each ball in confectioners' sugar before placing onto prepared cookie sheets.
Bake in preheated oven for 10 to 12 minutes.
Let stand on the cookie sheet for a minute before transferring to wire racks to cool.
Cranberry Salsa
Cranberry Salsa is always a hit at our holiday parties! We serve it with hearty crackers and enjoy it as sweet and spicy appetizer. -Caroline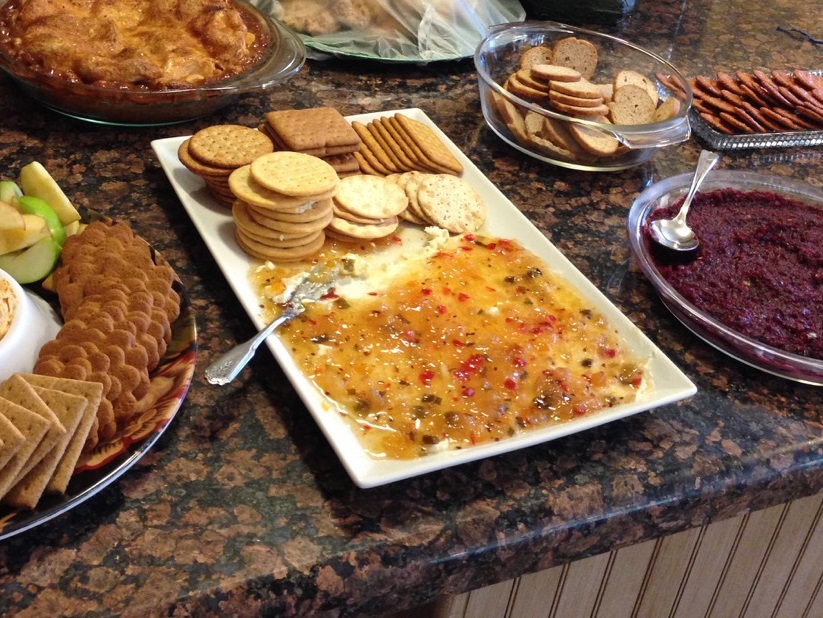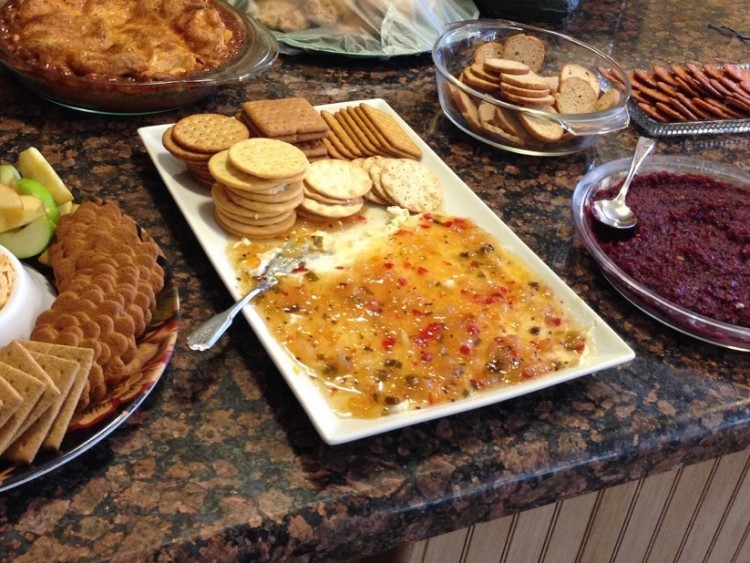 Cranberry Salsa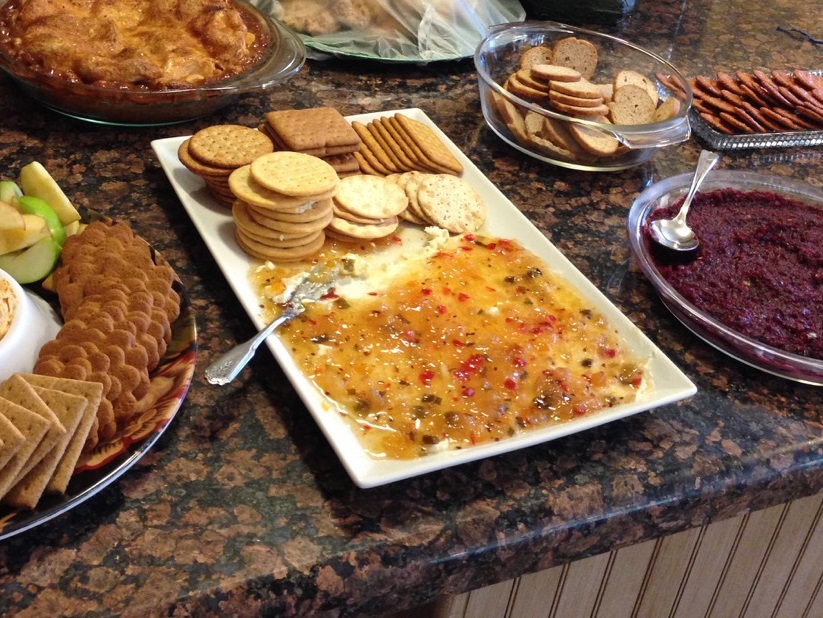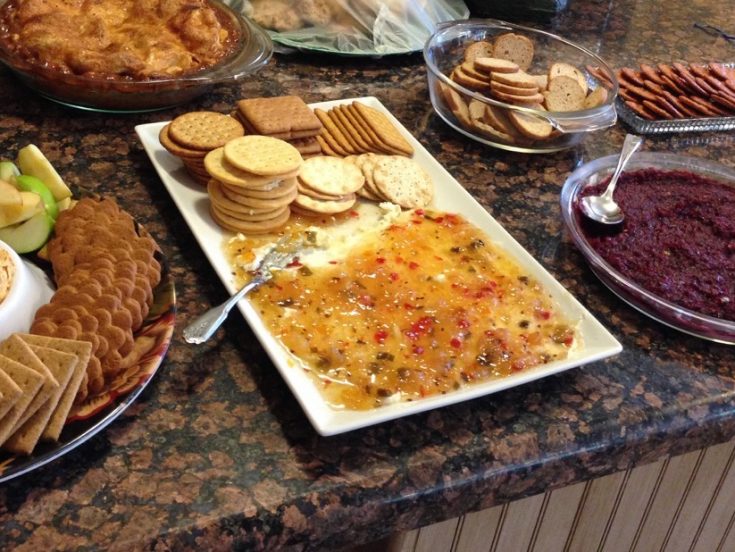 Ingredients
1 bag of fresh cranberries
1 jalapeño (with no stem, optional seeds and membrane depending on how spicy you want it to be,)
1/2 Cup sugar,
1 handful fresh cilantro,
2 tsp freshly grated ginger,
1 tsp ground cumin.
1 pkg Cream Cheese
Instructions
Combine all except cream cheese in a blender or food processor
Blend well and spread, in pie dish, over one package cream cheese.
Serve with hearty crackers for a delicious appetizer!
Oven Baked French Toast
Whenever I have a bunch of extra bread lying around getting stale, I make oven baked French toast. Baked French Toast is a classic for some of us on Christmas Morning. This version is wonderful…and healthful too! I love this dish because it's high in protein (all those eggs!), transforms leftovers, and makes enough for our crew to eat it two days in a row. -Trina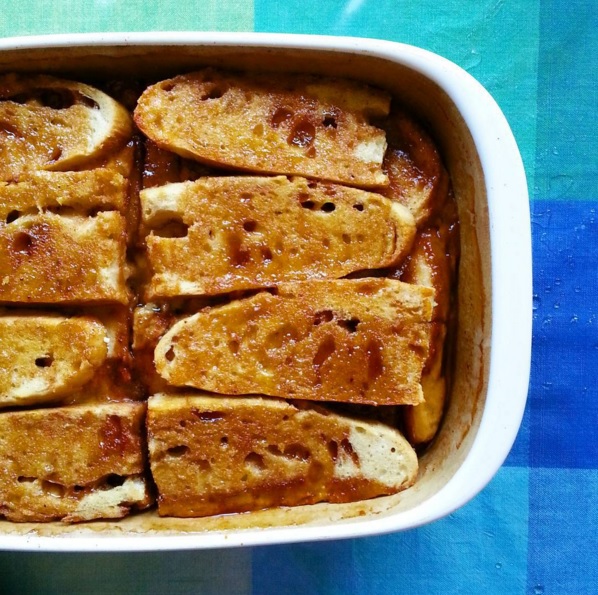 Oven Baked French Toast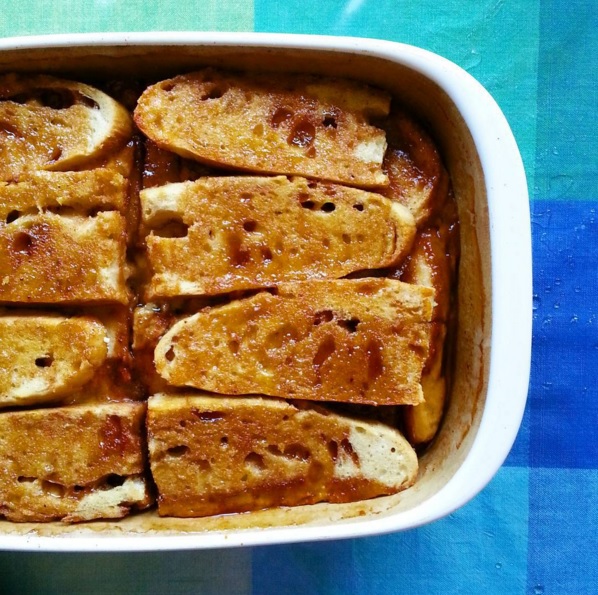 Ingredients
1 loaf bread (or equivilent amount of scraps, heels, and forgotten hamburger buns)
Slice and layer in a 9x13 pan
Mix together
8 eggs
3 c. milk or half and half
2 tbsp. sugar
1 tsp. vanilla extract
¼ teaspoon ground cinnamon
¼ teaspoon ground nutmeg
Dash salt
Pour over bread, cover with tinfoil, and put in fridge.
Next morning, preheat oven to 350 and pop the dish in, still covered with tin foil.
Combine in a small saucepot and melt:
½ c. butter
½ c. sugar
¼ c. molasses, honey, or maple syrup
½ teaspoon ground cinnamon
½ teaspoon ground nutmeg
Instructions
When combined, pull dish out of oven, take tinfoil off, pour topping evenly over, and return to oven, uncovered, to finish baking.
Dish should bake a total of 1 hour, till middle is 'set' and top is golden brown.
Peppermint Brownie Bites
Intrigued by Trina's Flourless Brownies, I added a bit of Peppermint Extract, and baked them in mini muffin pans for Brownie Bites that taste like Christmas–and are gluten-free! -Gretchen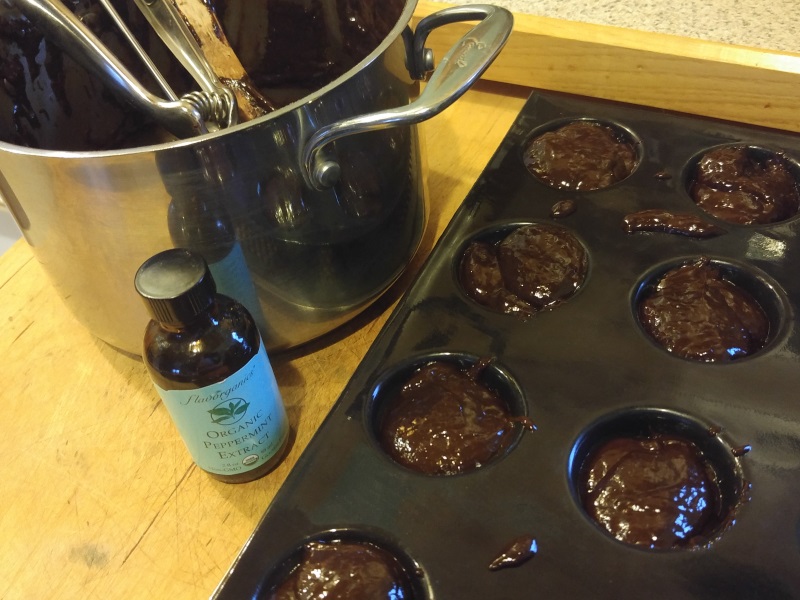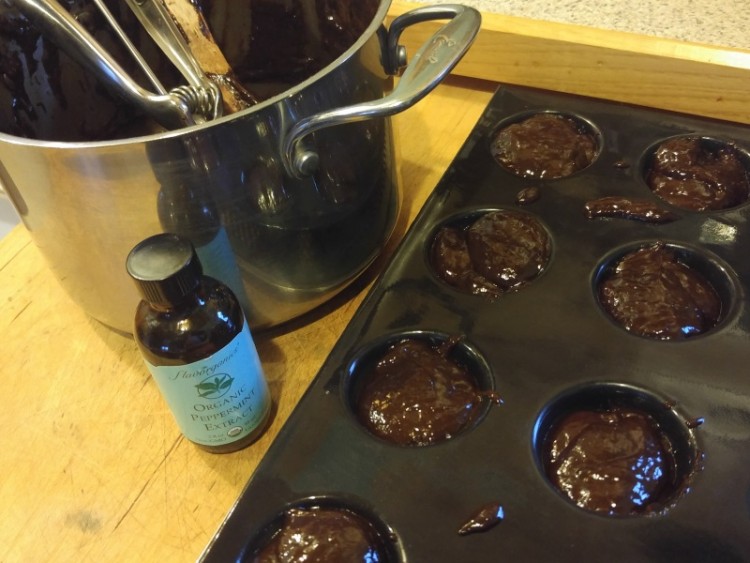 Peppermint Brownie Bites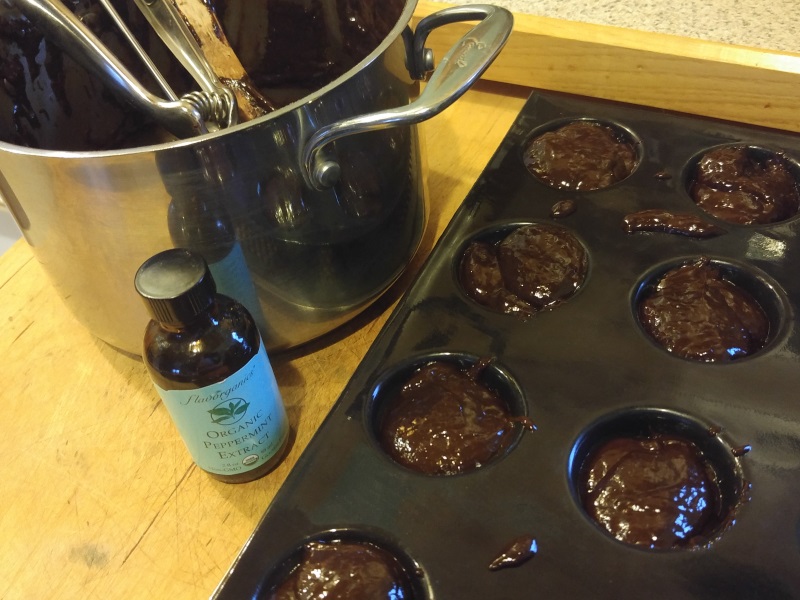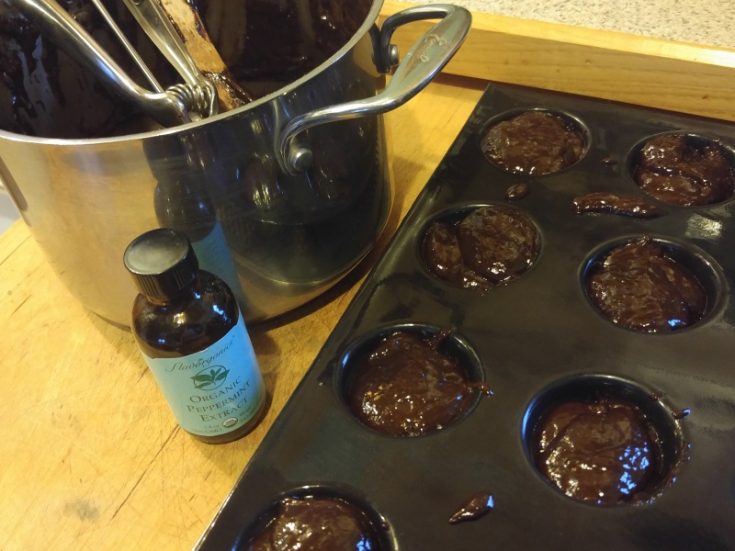 Ingredients
Melt in sauce pan:
1c. butter
1c. chocolate chips
When melted, add
1 1/4 sugar
1 c. cocoa powder
6 eggs
1 tsp. peppermint extract
Instructions
Beat well.
Pour into a greased and parchment lined 8x8 pan, or fill 18 mini muffin cups.
Bake at 350 for 45 minutes for pan, or 30 minutes for mini muffins.
Russian Tea Cakes
Scott and I have had a lot of lean Christmases. There may not always be presents under the tree, but the one thing I have always made sure we had was fresh baked cookies. In our home, Russian Tea Cakes have always been the cookies of Christmas. I may or may not dress them up a little here and there. But as soon as I take a bite, it's Christmas time for me. -Chantel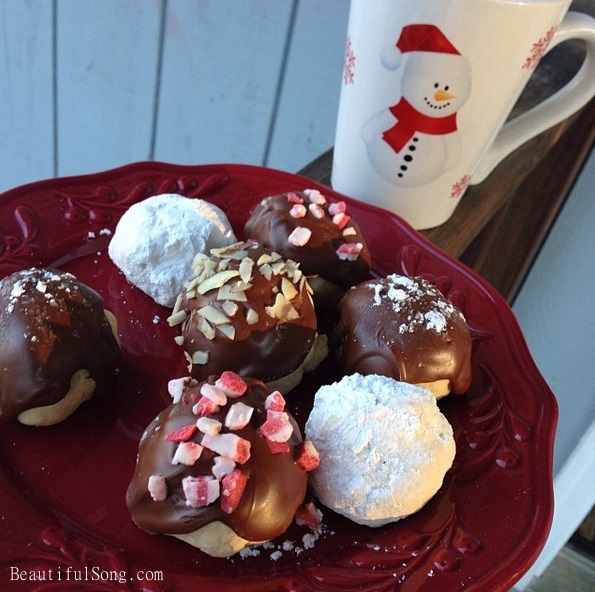 Russian Tea Cakes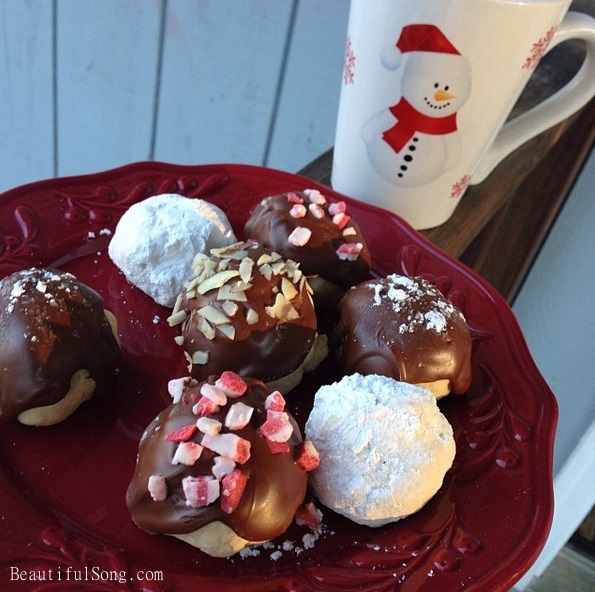 Ingredients
1 cup of Butter
1/2 cup Confection Sugar
1 cup chopped Walnuts
2 cups All-Purpose Flour
1 teaspoon vanilla extract
A pinch of salt
more confectioner's sugar for tossing the cookies in
Instructions
Preheat the oven to 350*
Cream butter and vanilla. Add confectioner's sugar and flour. Mix until just blended.
Stir in chopped walnuts.
Roll dough into 1 inch balls.
Place about 2 inches apart on an un-greased baking sheet.
Bake for 10-12 minutes.
Let cool, and then roll in confectioner's sugar.
Real Easy Eggnog
I've perused countless eggnog recipes on Pinterest, and tried at least half a dozen of them. Store-bought eggnog is always too sweet, and most recipes I find are filled with elaborate steps like separating eggs. Rather than find a use for all those extra egg whites, I've incorporate them back in with this carefully honed recipe. We use our VitaMix for ease. But the key to real old-fashioned flavor is rich, whole milk (raw at our house!), fresh-ground nutmeg, and of course, the best of eggs (freshly gathered from our hens). We use homemade vanilla, too! -Gretchen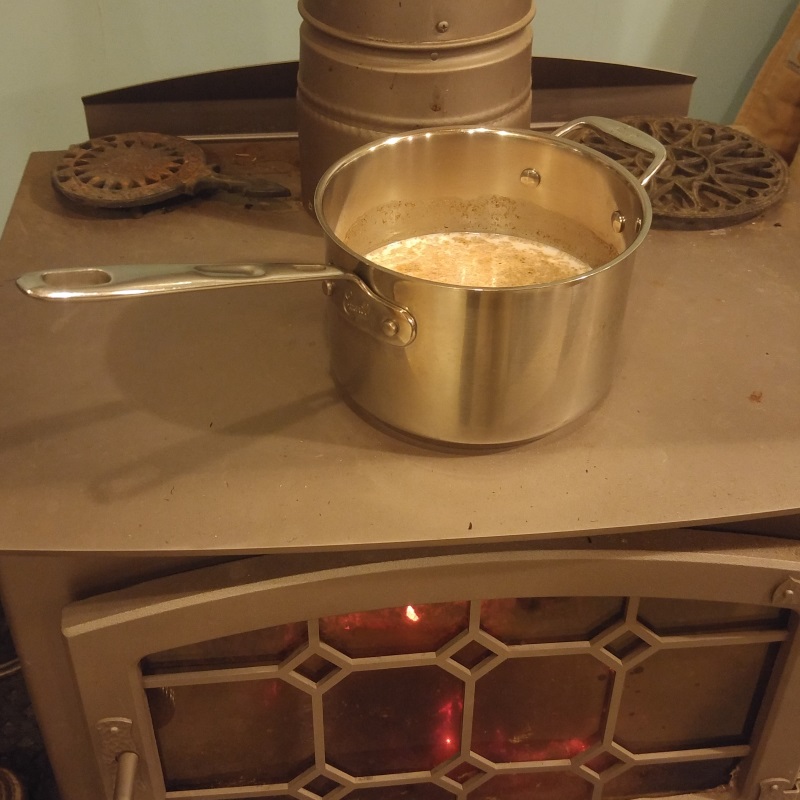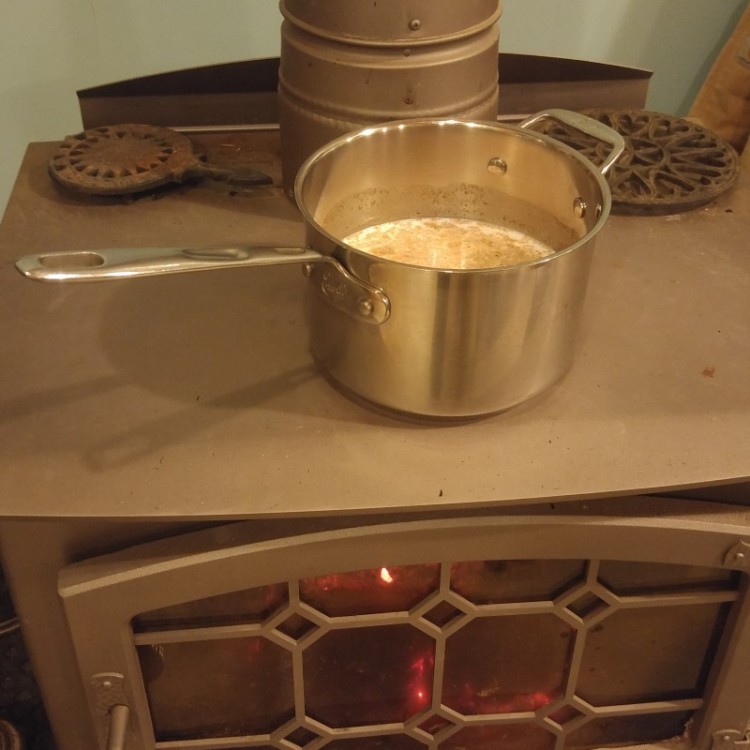 Real Easy Eggnog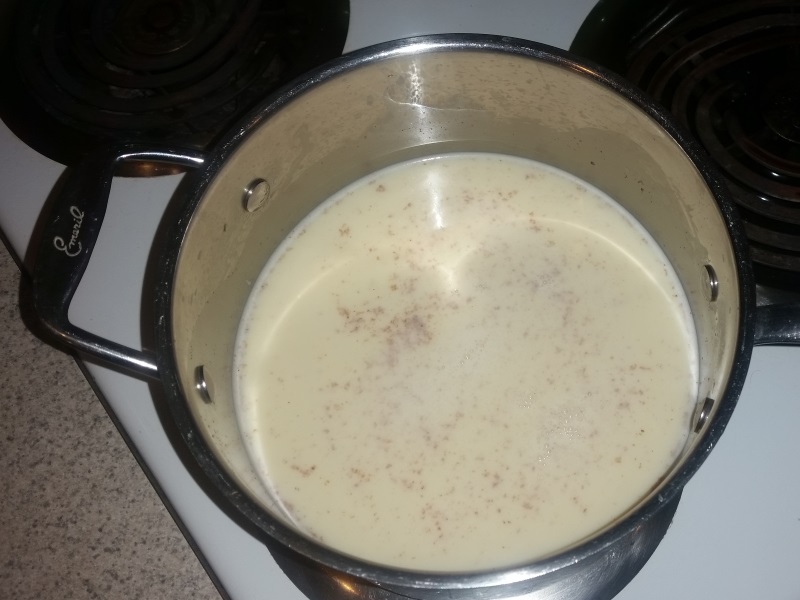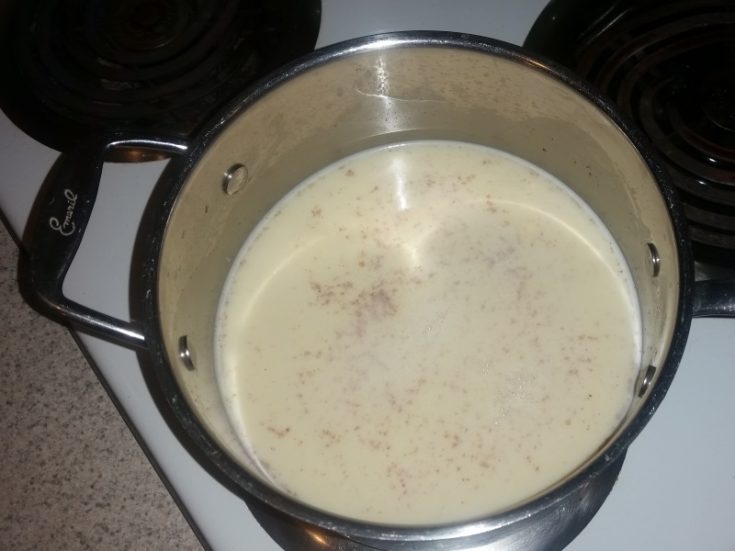 Ingredients
4 cup whole milk
1 tsp. freshly grated nutmeg
4 eggs or 6 yolks
2-4 Tbsp. honey, maple syrup, or sugar
2 Tbsp. vanilla
Instructions
Over medium heat, warm milk and nutmeg to almost boiling.
Mix with a variable speed blender:
Place eggs in blender and blend on low.
With blender still on low, gently pour a steady stream of the hot milk into the blender until it is completely blended.
Mix by hand:
Whisk eggs in a large bowl.
Slowly add hot milk, one cup at a time, whisking thoroughly.
Sweeten and serve:
Add sugar and vanilla.
Blend thoroughly.
If desired, heat briefly on low until desired thickness is nearly achieved (will continue to thicken).
Serve warm or chilled.
Notes
The heated milk will cook the eggs. If the temperature of the finished eggnog is not over 145, reheat to completely cook the eggs. Just don't reheat the eggnog too long, or you'll end up with pudding instead of eggnog!
More Holiday Recipes: