the story of Susannah Thompson & Charles Spurgeon
"Real-life love stories display the endless creativity of the Author of life. While some are similar, no two love stories are alike, and sometimes they begin with the strangest coincidences, the slimmest chances, the most insurmountable odds. Two strangers seated together on a plane. Attending the wrong funeral. Car breakdowns. Wrong numbers. Or sometimes the opposite is true, and next-door neighbors suddenly see each other in a different light, or the annoying tag-along kid grows up. I'm always fascinated by human drama, and that's a key ingredient in love stories."
-Jeannie Pederson on Club31Women
Looking for more love stories?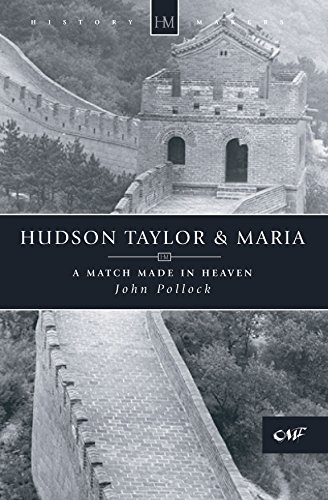 There are few love stories as enchanting as that of Hudson Taylor, the pioneering missionary, and Maria Dyer. Their relationship and short marriage flourished in the bitterest of circumstances because their lives were firmly rooted in their devotion to God, as well as to each other. They were a perfect match, (though not perfect people), a couple who show us how to share our lives at the deepest level.
Find on Amazon