the story of Amanda & Lawrance
Over coffee, Lawrance talked nearly nonstop, trying to convince Amanda that he wouldn't work for her. His honesty and openness had the opposite effect: She was hooked!
During the next few months, they became students of each other, intentionally covering all the possible deal-breakers they could think of.
Read the rest of their story at Boundless:
Cross-Culture Marriage
God is "the best maker of all marriages," and I'm convinced that He loves to do it! He brought Eve to Adam. He prompted Eliezer's prayer for guidance, and then answered it by matching Rebekah with Isaac. He arranged for Ruth to "accidentally" bump into Boaz, inspired Naomi when she counseled Ruth to consider this man who seemed so beyond her grasp, and fueled Boaz's determination to finish the matter that very day.

This is a picture of God's heart. This is what He wants to do for all His children. This is what He wants to do for me.

If someday I live out my love story in light of the gospel, who can help seeing the pure and unconditional love of Jesus? That's an exciting thought!
(Elisabeth in "His Love Stories" at Boundless.org)
Looking for more love stories?
Visit the love story collection, find love stories in print, or browse more love stories in the same category as Amanda & Lawrance's: Cross-Cultural Love, Long-Distance Love.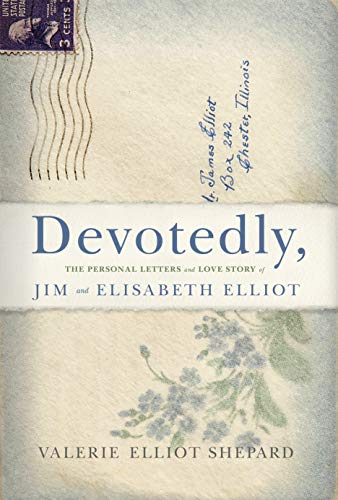 Many know the heroic story of Jim Elliot's violent death in 1956, killed along with four other missionaries by a primitive Ecuadorian tribe they were seeking to reach. Many also know the prolific legacy of Elisabeth Elliot, whose inspiring influence on generations of believers through print, broadcast, and personal testimony continues to resonate, even after her own death in 2015. What many don't know is the remarkable story of how these two stalwart personalities—single-mindedly devoted to pursuing God's will for their young lives, certain their future callings would require them to sacrifice forever the blessings of marriage—found their hearts intertwined. Their paths to God's purpose led them together.
Find on Amazon