the story of Amanda & Lawrance
Over coffee, Lawrance talked nearly nonstop, trying to convince Amanda that he wouldn't work for her. His honesty and openness had the opposite effect: She was hooked!
During the next few months, they became students of each other, intentionally covering all the possible deal-breakers they could think of.
Read the rest of their story at Boundless:
Cross-Culture Marriage
When it comes to love stories, there isn't a perfect way. Every single one of us will walk into every single relationship as a sinner or a sinner saved by grace. That's it. There is no other option.
(Natasha Metzler in "How to Read Love Stories")
Looking for more love stories?
Visit the love story collection, find love stories in print, or browse more love stories in the same category as Amanda & Lawrance's: Cross-Cultural Love, Long-Distance Love.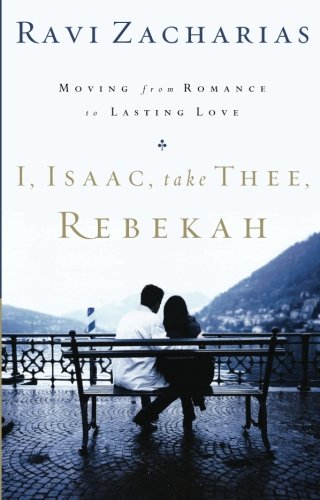 In the twenty-fourth chapter of Genesis a beautiful young woman offers assistance to a weary traveler and his camels, and out of that simple action, a marriage results-a marriage that offers profound lessons to couples today. Bible scholar and renowned speaker Ravi Zacharias draws five points critic…
Find on Amazon