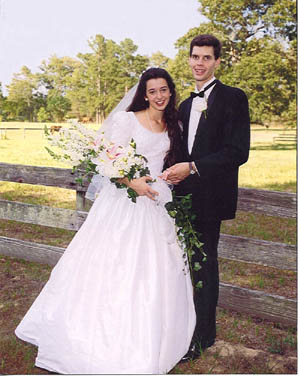 the story of Heidi Crank & Greg Greenlaw
Both the Greenlaws and us were thinking – Greg and Heidi – they sound so much alike and both desiring to reach tribal people. And to everyone's amazement, Greg was still unmarried but really needing a wife, one that would be as committed as he was to this work. And a major concern of ours was Heidi finding a husband who was truly going the same direction in which God was leading her, with whom she could go to the mission field.
When we are reading love stories, we need to focus on what God has done—not on what the people did—because our very best "rightness" is still worth nothing in the Kingdom of God. It doesn't guarantee us a single thing. Love stories are about how God moved, even when people didn't have any idea that He was there.
(Natasha Metzler in "How to Read Love Stories")
Looking for more love stories?
Visit the love story collection, find love stories in print, or browse more love stories in the same category as Heidi Crank & Greg Greenlaw's: Love.

Share the thoughts of soldiers and their loved ones, and reflect on the letters they exchanged when their hope was most dim and their words most sincere.
Find on Amazon