when you don't feel like singleness is a gift
Disclosure: This post contains affiliate links which won't change your price.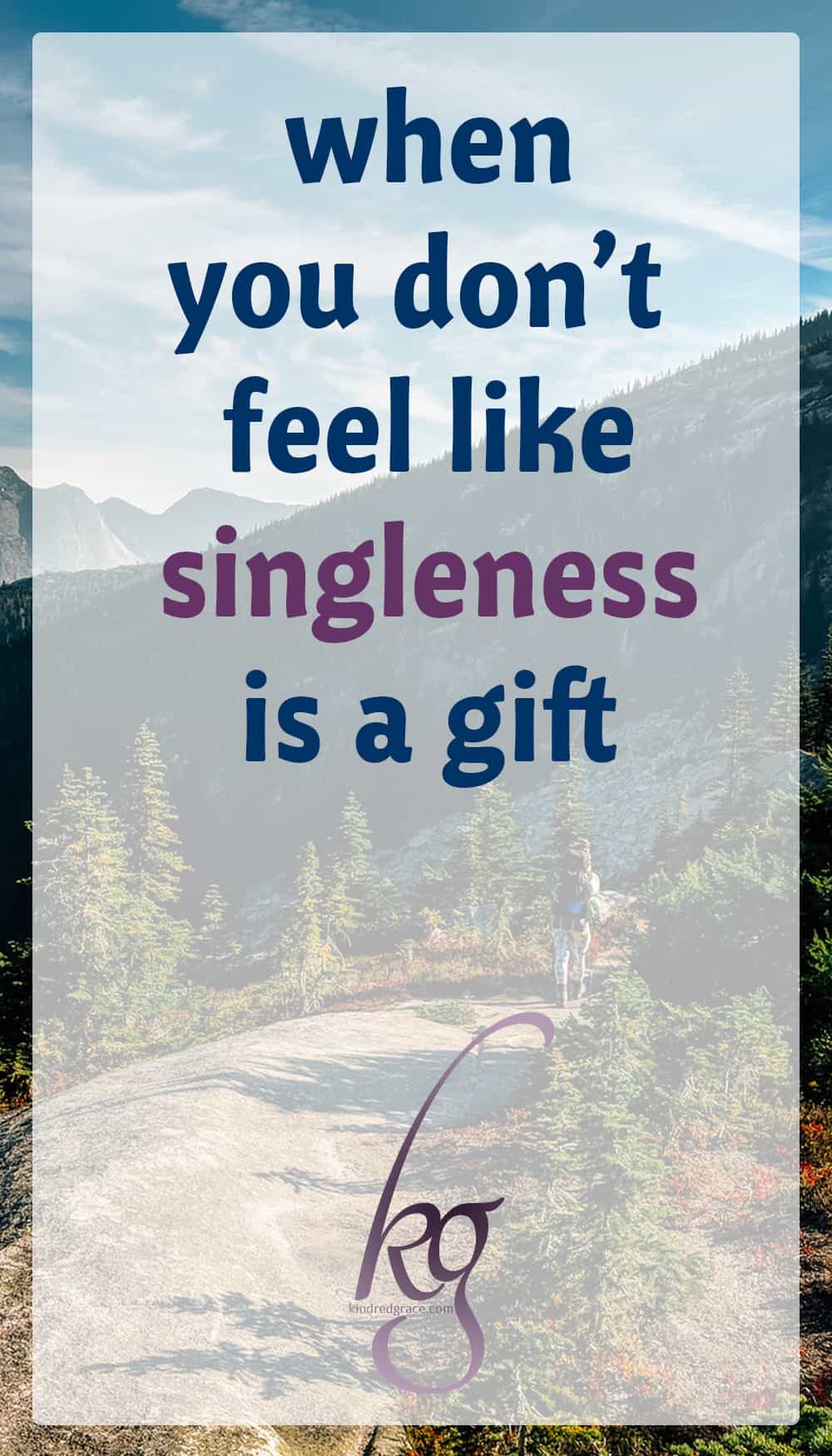 At several key points in my life, a book has come along just when I needed it. In the last few months, there have been two: my friend Natasha Metzler's Emma and the Reasons, and Kingdom Single by Tony Evans.
Some books tell you that singleness is valuable, a gift even: these books helped me to feel it.
Having lived 18 years past the age at which I originally hoped to be married, I've had plenty of time to read, write, and discuss the topic of singleness. I know from experience that not all articles or books on the topic are helpful or have something new to say. But after hearing Dr. Evans talk about Kingdom Single on the Boundless podcast, I went right over to his interview at the Focus on the Family radio show, and listened to that too.
In Kingdom Single:
Dr. Evans addresses the singles' fear that he cannot speak to their need because he is married. (His mentor was a lifelong single: for 76 years. He has two sisters-in-law who are still single in their sixties and seventies, and two children and a niece who have spent significant time there as well.)
He champions singleness and marriage.
He recognizes our loneliness and disappointment, and doesn't band-aid the pain.
He uses familiar Bible stories to bring up insights that are fresh, challenging and encouraging.
I don't frequently underline in my books, but I read Kingdom Single with a pencil close at hand because it was so packed with good stuff.
Many memorable passages I bracketed, because they were too long to easily underline. Some got a dash in the margin: a reminder that I didn't initially agree with a thought, but could come back and ponder it some more. Page 64 has a bookmark: that's where the Holy Spirit showed up, brought me to my knees with an unmistakable call to surrender — and healed a long-thorny part of my heart.
But perhaps you're asking: "What is a 'kingdom single' anyway?"
Tony Evans defines a kingdom single as "an unmarried Christian who is committed to fully and freely maximizing his or her completeness under the rule of God and the lordship of Jesus Christ."
1. Completeness
Notice the word completeness in his definition of a kingdom single. That's where Dr. Evans begins: You are made in God's image, and as such you are complete. Your wholeness and identity come from Him. In Genesis 2:16, God commanded Adam and Eve to eat freely from all the trees but one. You maximize that wholeness by refusing to live a held-back or a waiting life.
2. Calling
In her novel Emma and the Reasons, Natasha Metzler calls these God-given, others-oriented callings "reasons," and it's really fun and helpful to see them play out in the lives of fictional characters. Dr. Evans notes that Adam was complete in God and the calling God gave him (naming the animals) before he got a helper. Over the years, I've noticed that it is much less complicated for a man (and for his potential wife!) to discern his life-focus before he gets into a relationship.
3. Confidence
Dr. Evans addresses the confidence in God's goodness and timing necessary to stay strong in this marathon of singleness, encouraging you to recognize the difference between "faith" (manipulation of "God" as you wish he was) and faith in Him as He actually is.
4. Commands
In Kingdom Single, Dr. Evans lays out the very practical commands God has given us kingdom singles. Among them are forgiveness and surrender. "Surrender," he says, "simply means accepting – accepting that despite what may have happened in the past, God was not caught off guard."
5. Contentment
Dr. Evans also tackles the often-touchy subject of contentment. He does warn that discontentment can make you vulnerable to a wide range of temptations, but he goes on to say that contentment is not a lack of desire for marriage. Nor is it a switch you flip: "it's a character quality forged in the fires of circumstances." He says that when you're in a situation that makes you feel discontented, you're forced to begin valuing, choosing, and finding God's gift of contentment: the sweetness of Jesus that lessons the impact of your pain and your focus on it. Contentment is like getting a second wind when you are running.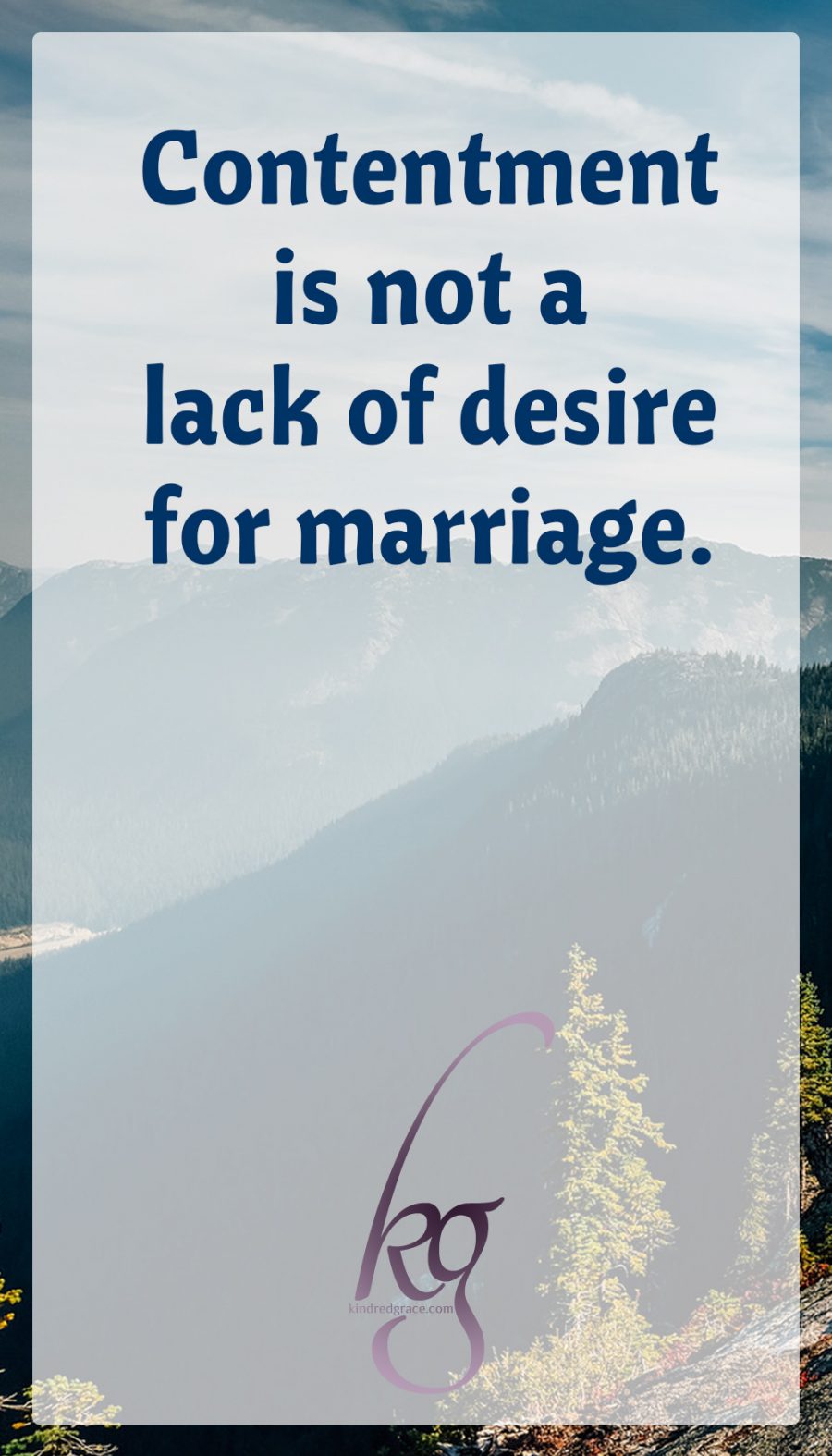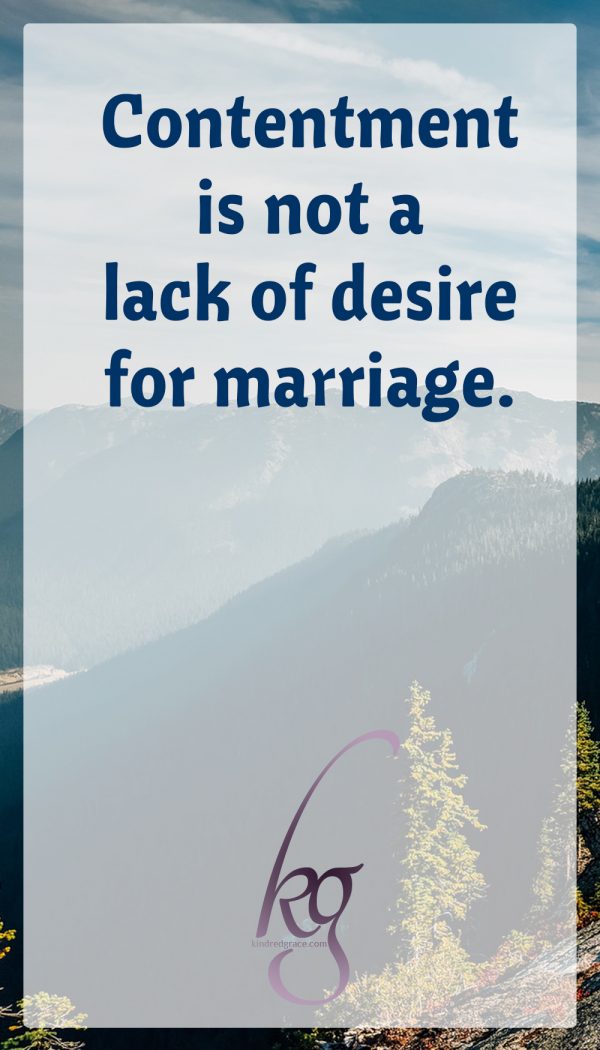 Challenges and Concerns
In Parts Two and Three of Kingdom Single, Dr. Evans moves from the concept of kingdom singles to the challenges and concerns we face. These include winning the spiritual battle, getting help from heaven, the power of intimacy, and being single but not alone; seeking a mate, sex, singleness again, and single parenting. In the brief Appendix, he also addresses the issue of same-sex attraction.
Digging deep into the lives of Bible characters, he answers questions like:
What do you do when you feel like God has made a mistake in your life?
Is it wrong to mourn your singleness?
How can you pray in a way that God is likely to answer?
Is church just for information and inspiration, or do you need community too?
Should you just be waiting for God to find you a spouse or is there something for you to do?
How do you recognize a potential mate who's not only godly, but fits you?
I found much to explain what I had already experienced, or to console or direct me. For example, I am currently wrestling with the balance of praying from my heart for marriage as something I know my Heavenly Father loves to give, without awakening the desire so much that I'm swamped by sadness and disappointment. Dr. Evans draws from the biblical story of Jepthah's daughter to suggest setting aside one day a week to mourn/pray about your singleness, and then continuing wholeheartedly with the tasks God's given you for now.
Married people have even more focuses to balance, Dr. Evans explains, and this can be tough. He writes, "God is not opposed to marriage; He created it, and it has its own purposes. But when comparing the two for which state allows for the understanding and fulfilling of one's purpose, being single wins" (emphasis added). I would add that even if your singleness is only for one more year or month or day, it is worthy of being maximized!
Dr. Evans writes, "I understand the complexities and the time demands of singleness.… But what singles do have is that gap in those times that allow them mentally and emotionally to focus Godward." He urges us to look for those gaps "as gifts to cultivate your abiding relationship with Jesus Christ. Seize those moments, and guard them fiercely. He's worth it. You're worth it. And the fruit produced both in you and through you to affect others for good is worth it."
Dear friends, there is power, dignity, and beauty in the single life — when it's a life of purpose.
When it's a life filled with the sweetness of Jesus. When a person who was created and redeemed to be whole lives whole-heartedly for Jesus' kingdom to come.
Photography: JenniMarie Photography