"Girl, I can't believe you're still single. I should totally set you up with one of my friends!"
I have heard that more than once. My friends who are in romantic relationships sometimes pity my solitary state and try to "fix it" by matching me up with someone. The funny thing is, I rarely feel sad about my lack of boyfriend/fiancé/husband. Sure, I would love to get married. I definitely feel lonely at times and the small hopes I've had in the past have made the disappointment quite bitter for seasons. I definitely want to have a husband and family someday–now would be nice! However, when I'm feeling down about being single it's rarely because I wish I had a man.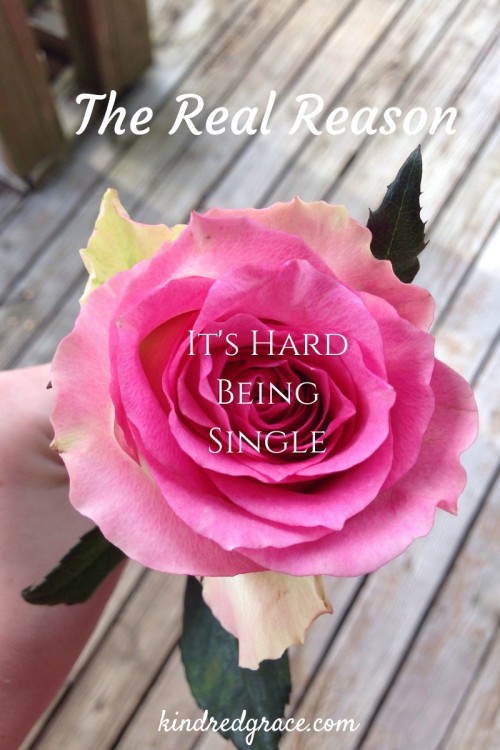 This is what I wish more of my friends who are dating, engaged or married understood about singleness. The real reason it's hard being single may not be what you think. Not having the relationship I want can make me sad, but more often I feel sad because I feel left out of the relationships I do have.
Even if I'm feeling wonderful about this phase in life, in no way yearning for a romantic relationship, I fight the feeling of exclusion when my friends are on a double date. Or dancing at a wedding. Or giggling on the couch as my sentence eventually trails off because apparently no one is listening.
I am in no way insinuating that people who have a significant other should never go out, never dance and never giggle. These are all things I'm sure I'll feel entitled to if I ever have someone special in my life! The point is, some sensitivity to your single friends would be appreciated. Not sympathy, just simple courtesy.
So when we're together, try to keep in mind that no one gazes into my eyes or calls me sweet names and the only one who holds my hand is the three-year-old I babysit. No one takes me out to a movie or a romantic picnic and if I want to go out to eat, I have check my own wallet and make my own plans. No one buys me pretty flowers or writes me pretty words or makes any goal of making me feel pretty. Living without this can be rough in patches, particularly when I have to watch it happening to someone else every moment of the day.
As much as I fight the feelings of envy and count my blessings as "a single," the truth remains: single folks just get left out sometimes. And it stinks.
Whether you're dating, engaged or have been married for years, you probably still have some single friends. Take a moment to consider if you're including them enough. Are they welcome in all areas of your church or merely events designated for "singles"? Are they included warmly in your social circle? Are they still getting your full attention, even if just for an occasional conversation?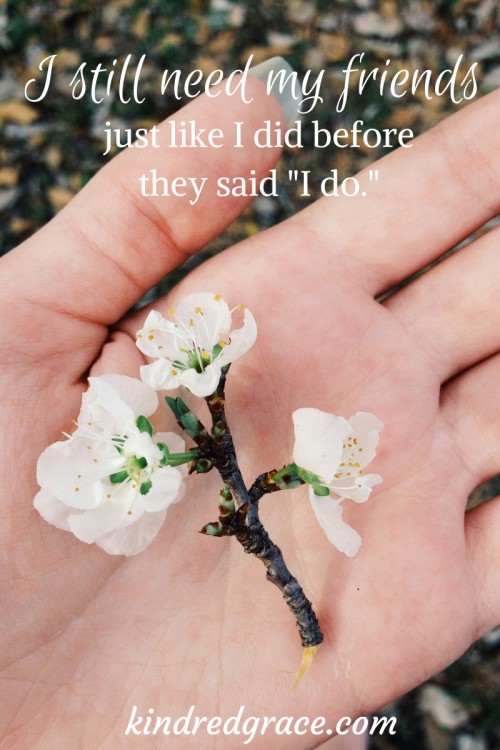 You see, though my married friends now each have a best friend who has made a covenant to be there for them through thick and thin, I still need my friends just like I did before they said "I do." I don't have a special person to listen to my rants, push me toward my dreams or share my secrets. I still need you to be part of society, out here where I remain. Be faithful and loving and attentive to your man, but I think I speak for all singles when I ask you not to forget us! We are still here, outside of the gates of your most valuable relationship, hoping you'll continue to value our relationship. Singles and married folks can have beautiful friendships if we simply apply the first rule of marriage counseling: communicate, communicate, communicate!