It's Not a Small World: Lessons from the Ballpark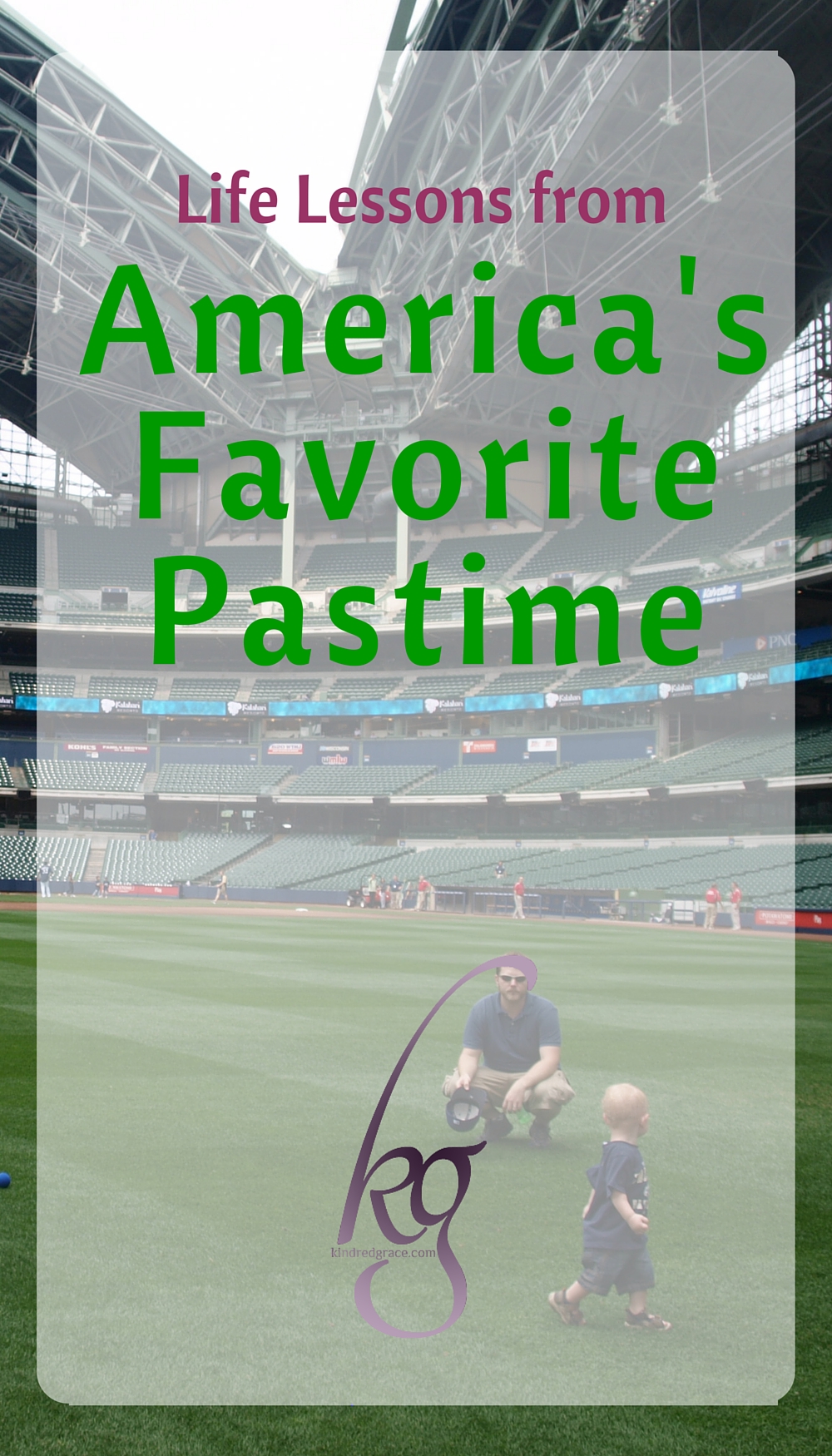 It's a small world after all…
I can't remember the first time I heard that well-known song from Disney's iconic ride.
My earliest childhood memories are running up and down Main Street USA, in Disneyland. At the time, my father, Jerry Narron, was a catcher for the (then) California Angels. The team received free Disneyland passes, where we played as a young family probably once a week. The fun of my childhood, however, was primarily found at the ballpark where we played every day during the baseball season.
Our family of five kids lived in North Carolina during the off-season. We packed up and hit the road as soon as school was out and spent the summers wherever my dad was working as a player, coach, or manager. Baseball games set the rhythm of daily life: pool in the morning, ballpark in the evening.
Growing up behinds the scenes of America's Favorite Pastime provided a life full of stories that could, and probably should, compile into quite a nice book. Lately, I've been praying through the life-lesson of dealing with anxiety.
Yes. Anxiety.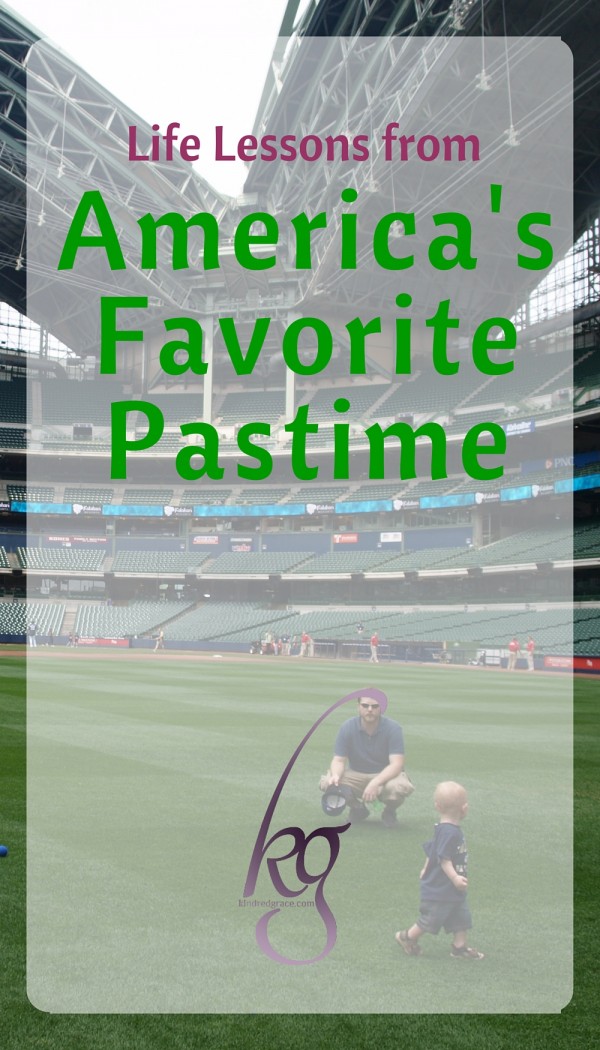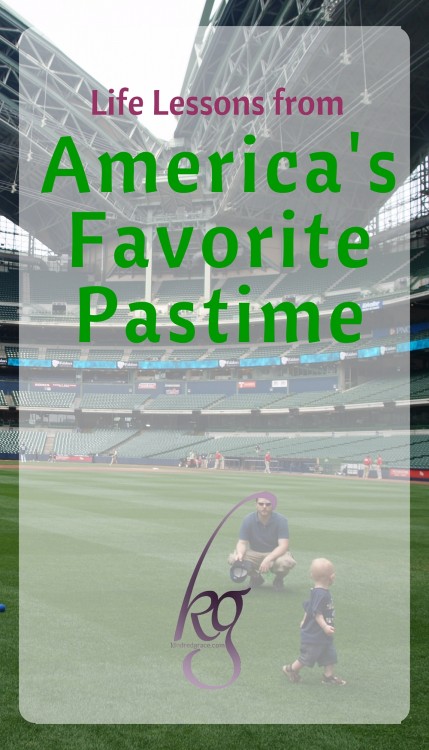 Even with the perks, a career in professional baseball is very stressful. Jobs depend on wins and losses and sometimes not even a winning season can provide security. During volatile games, I can remember sitting in the stands, feeling the tension, and intensely praying through each at bat, pitch by pitch.
I was not simply praying with thanksgiving for the win column to grow. My panicked prayers were more like begging God to do what I wanted. What I was fighting for, really, was my sense of home.
If my dad was fired, we left town, and against my choosing I lost a place that I loved, full of memories and people who had become like family.
After spending an unheard-of nine seasons with the Texas Rangers, that fear became a reality. I was devastated as a university sophomore to get the call learning my dad had been fired from his managing position. My heart was broken.
I will never love baseball again.
And I was convinced of that — but the fans at Fenway Park (and maybe a Ben Affleck sighting or two) stole my heart the following summer, when my dad joined the Red Sox coaching staff.
A winning season in the historic ballpark brought a renewed personal excitement for the game. Surely, as well as the team was doing, I thought this might be home for a few years. But with one pitch, that all changed.
Yes, baseball fans, it was that season: the one where Pedro Martinez gave up a two-run homer, allowing the Yankees to clinch the ALCS and head to the World Series. The controversy of that moment was that the pitcher was above 100 pitches, where his stats had indicated an increase in his Earned Run Average. He had given up two hits and a home run already that inning, yet after visiting the mound, the manager decided to leave him in. It was a decision where one pitch cost Boston the game and the title, and the entire coaching staff their jobs.
We were out, and I was heartbroken, again.
Recently when talking about the power of the pitch with a friend who shared the life experience of growing up in the tunnels of a major league ballpark, it dawned on me how small the world of the professional athlete, and his family, can become. When so much rides on one pitch, that one decision, one chance to fail or succeed, can become all-encompassing. It can be hard to look beyond the impact of that one moment. The temptation is that you become central, and when you become central, Jesus is not.
And that's why we are admonished in Scripture to be anxious for nothing (Phil 4:6-7) because anxiety is a trap of the enemy to take our eyes off the cross.
Now serving the Lord in Israel, in my self-righteousness, I'd like to think I'm beyond that momentary tunnel vision. On the ground here, I'm dealing with real issues, of course. Living without amenities, relying on the Him to meet the daily needs of my young family in a not-so-easy environment has brought a sort of humble dependency to my relationship with the Lord. Running for cover at the sound of siren, indicating incoming missiles, has expanded my sense of where we are in prophetic history, and facing my own mortality through a brain tumor, has given me greater confidence in my salvation through Jesus' shed blood.
Through a great deal of suffering, the Lord had pulled me out of the perceived small-mindedness of the single pitch mentality…or so I thought.
I was humbled, however, when just a few days after that conversation, I felt my heart plunge into that same pitch-by-pitch anxiety. This time, I wasn't praying for a win, but pleading for the Lord to provide a seat on the city bus so that I would not have to stand, baby in a wrap, and holding the hand of my five-year-old on a bumpy and crowed bus ride, as if it would be the worst thing ever. Different circumstances, the same flesh.
He didn't answer as I asked, and there I stood holding the yellow pole in the bus, swaying around with my children in tow. Grumpy. Complaining.
My self-focus made my world small.
This time, though, as a more seasoned believer than I was as a young adult in the ballpark, His Word from Matthew 6, where He charges us not to worry, came to mind. Thinking through that passage, specifically, it was the, "Look at the birds of the air… Observe the lilies of the field…" that stirred in my spirit.
The Lord was reminding me to trust Him, and through His Word, He was giving me the tools to be a doer of His Word.
Standing there on the bus, I yielded to the leading of the Holy Spirit and began looking around. Finding myself surrounded by the French language, I realized we were in the midst of new immigrants from France! This is something the believers in Jerusalem have been corporately praying for many years now, due the rise in antisemitism in their home nation. My stressful situation was really an immersion in a great move of the Lord, who hears and answers our prayers.
I explained this exciting news to my five-year-old, and we then joyfully stood with our new Israeli family.
Being able to look and see the Lord's hand in that move from Texas, or Pedro's season ending pitch, were not quite as instantaneous. In all vulnerability, I still miss those Texas games and wait patiently for some restoration from that time. Years later, however, I can tell you that my dad's next career move after Boston, placed us in Cincinnati, the home town of the man who would invite me to be his wife, and to serve the Lord with him in Israel.
God is a great Author, and often it takes time for His story to fully unfold. He promises, though, to work out all things to the good of those called according to His purpose, and He will make good on His word. One pitch might end the game, but it will not end the world. It is not a small world in Jesus, Messiah Yeshua, but an eternal Kingdom that cannot be shaken.