giving a gift that makes a difference
Disclosure: This post contains affiliate links which won't change your price.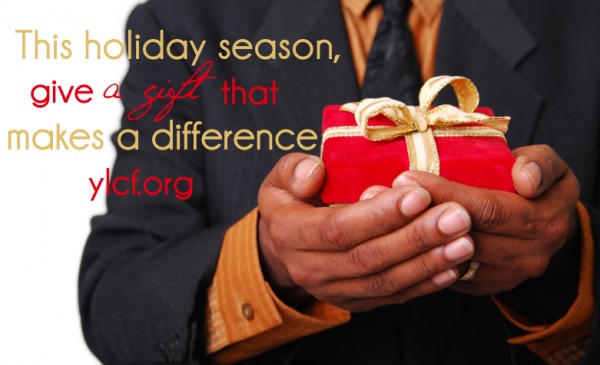 I think I want to redefine my approach to gift shopping this year and in the years to come. I want to get farther away from the buying and giving just because everyone buys and gives. I want to buy less useless clutter — things that will never be used — and spend our money on things that really matter.
I've always tried to be careful about my gifts. I try to pick them out with thought and care. I try to buy local products and support handmade businesses. I try to find things that support the things I support. I'm still going to buy coloring books for my niece and nephew, and a wooden toy for the baby. I'm going to give my brother and sister-in-law gifts that I know they'll use and appreciate. I know exactly what to give my parents that they're going to love. I'm still going to send a love gift overseas to our friends serving there, just like we do every month. But I want to do more than that this year. I want all my gifts to be investments into causes that I'm passionate about. I want each and every one of them, in some way, to make a difference.
I'm just starting my little bit of holiday shopping. I made a list and set out to discover ways and places to make this Christmas, the Christmas of giving back. I'm getting excited about what I've been finding. I thought maybe you would be, too.
First of all, I discovered Pure Charity. If you do nothing else at all, at least look into this. Spend money on the things you need, spend it on the gifts you're going to buy anyway, and a portion of whatever you spend is yours to give away. It is kind of like those snazzy Visa Rewards programs where you get cash back — only this cash goes directly into a cause you love. It's so simple, I can't imagine why everyone couldn't make this work. I'm excited to use this for all my little Christmas purchases this year.
Then come my two lists. The causes you are passionate about may be a little different from mine. But these are causes that are never far from filling my heart. These are products that give back directly to the people who need it most. These are places that are dedicated to helping to end the evil of human trafficking, committed to helping poverty-stricken communities have clean water, and a way to support themselves. These are good gifts that will make a difference. I can't think of any better gifts to give than these.
Buy
Give
Gift of the Month
Give all year long with this beautiful twist on the gift of the month theme.
What are some of your favorite ways to give gifts that really matter? I'd love to hear about them!