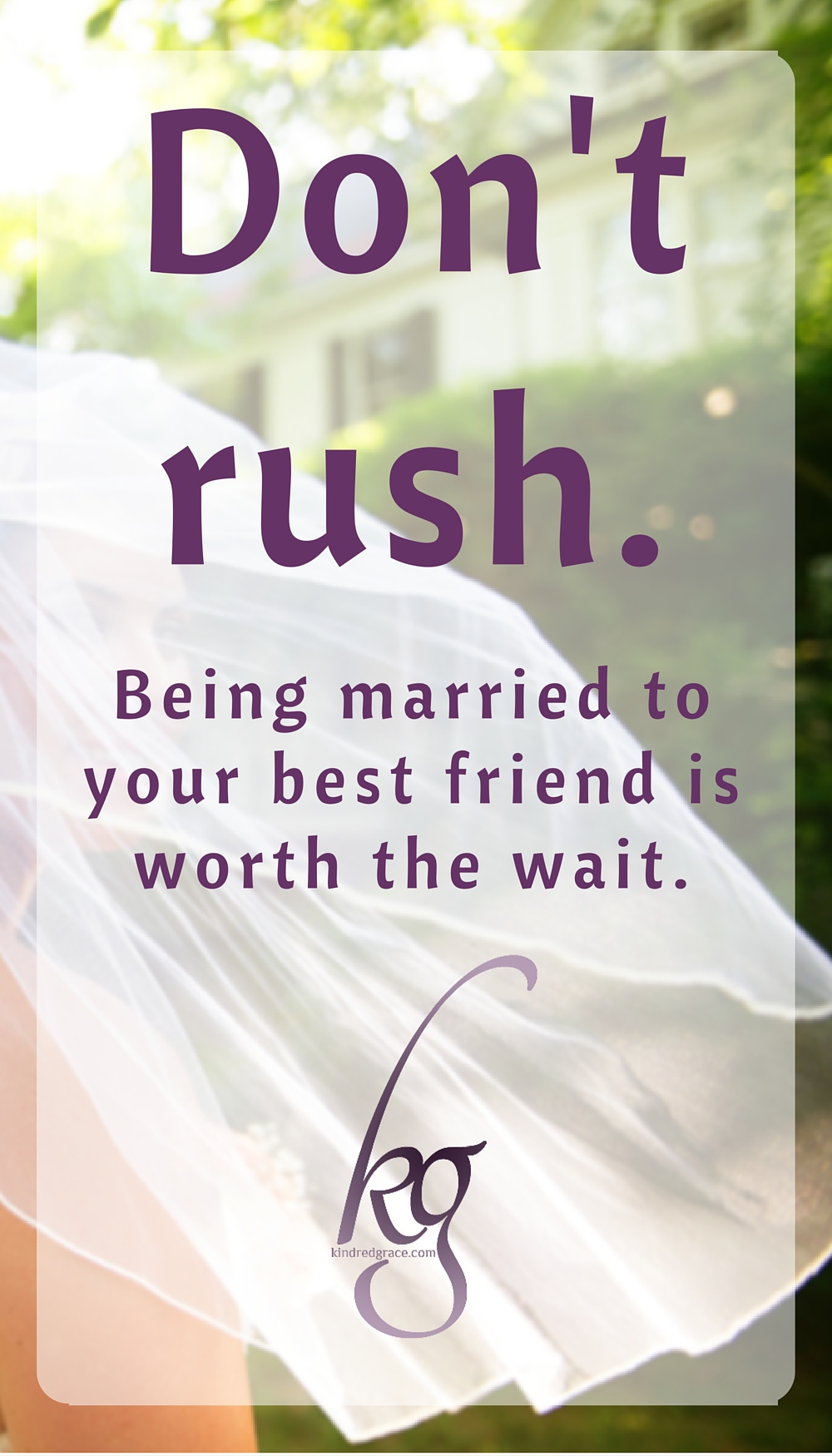 Early in my marriage, I was asked what encouragement I would give to singles who were still in the season of "waiting."
Here are ten bits of advice I shared. (And yes, there was a rather recurring theme…)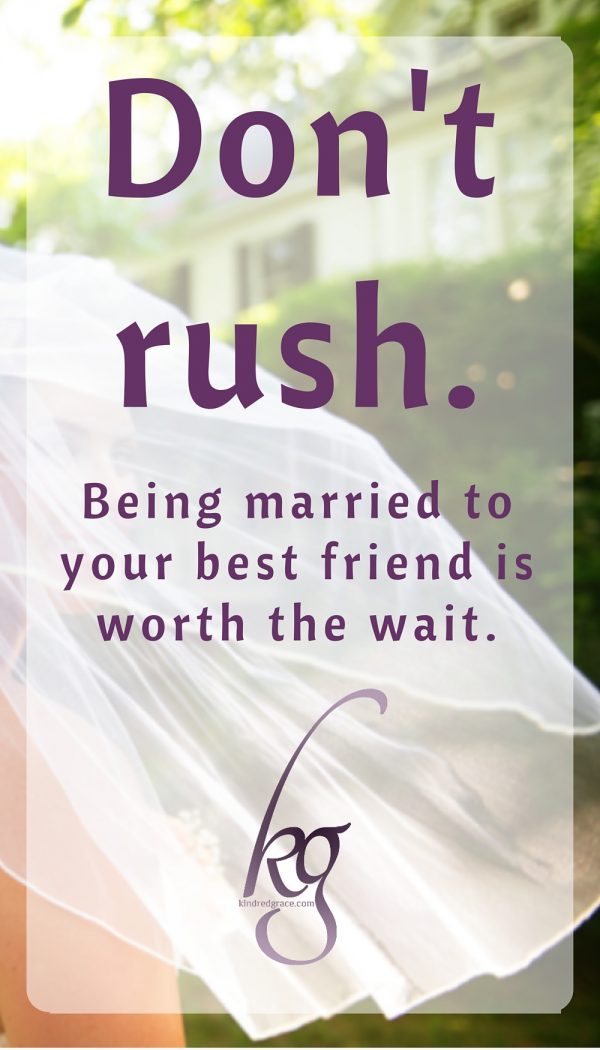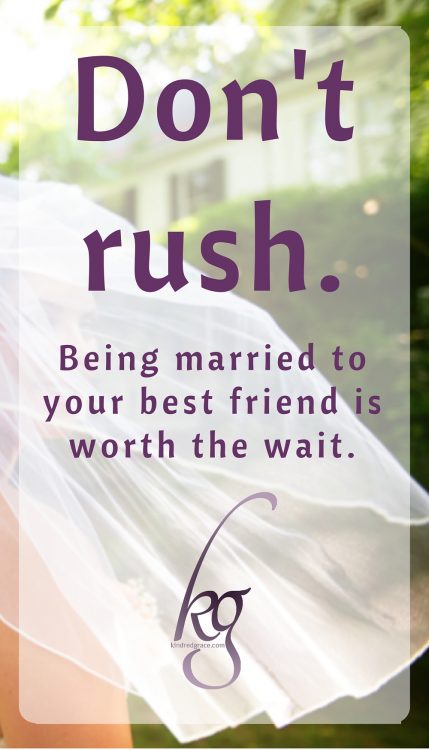 1. Don't rush.
Marriage is not a place at which you will "arrive" but a season which will come in His time.
Marriage is not the end goal of life.
3. Don't sit around waiting for your man to come.
"Marriage is not your highest calling."
True love is a plant of slow growth which will be the sweeter for strong roots and a sure foundation.
5. Don't marry for the sake of marriage alone.
'Tis better to be single than to wish you were.
6. Don't rush.
It takes time to prove the mettle of a man, and only time will reveal a wolf in sheep's clothing.
7. You will marry a sinner.
Open your eyes wide to his faults and think long and hard about whether you want to spend the rest of your life living with those imperfections magnified one hundred-fold.
8. Listen to the counsel of those who know and love you both.
They can see red flags that are invisible from your perspective.
9. Marry a friend.
Most of married life is lived side by side, not face to face.
10. Don't rush.
You will have the rest of your lives together.
Being married to your best friend is worth the wait.
Photography: JenniMarie Photography