books on motherhood that have challenged me
Disclosure: This post contains affiliate links which won't change your price.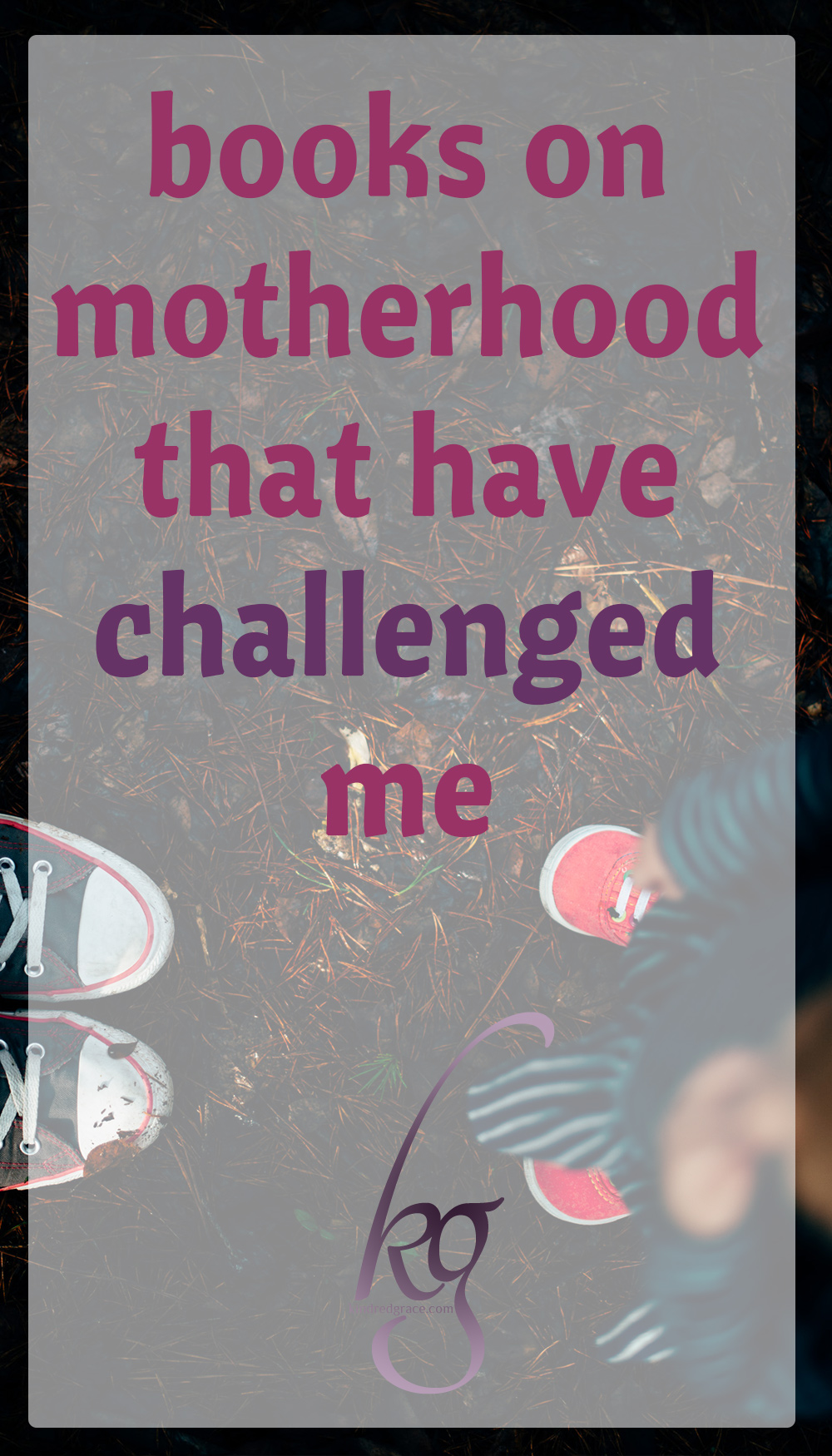 Now I know why my mom never really finished books when we were growing up. Because now I have those same stacks of half-finished books everywhere — by the bed, near the couch, on my desk beneath my Bible. Each one is supposed to inspire me just by sitting there, right? Can I absorb traits of excellent motherhood via visual osmosis?
Maybe not quite. But they are a reminder of the truths hidden inside the covers, even if I don't get to stick my nose into one of them for a refreshing chapter as often as I'd like. (I mean, really — what mom ever gets to read an entire chapter all in one sitting?!)
But the books on motherhood that I do keep around? That are earning permanent dust-collecting status so I can constantly be challenged at least by the sight of them, if not by re-reading the words? Here's a quick run-down…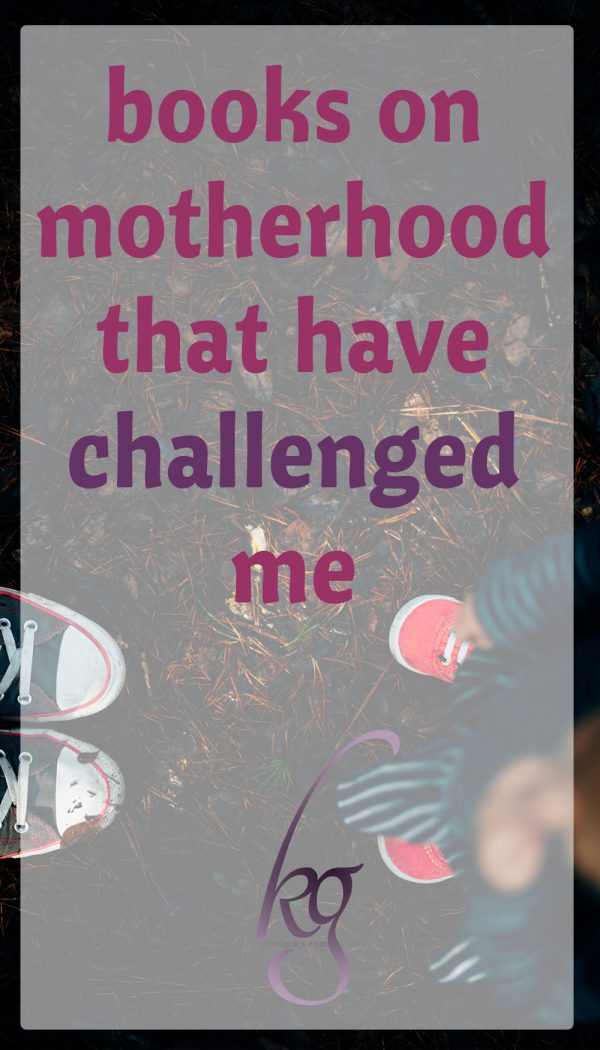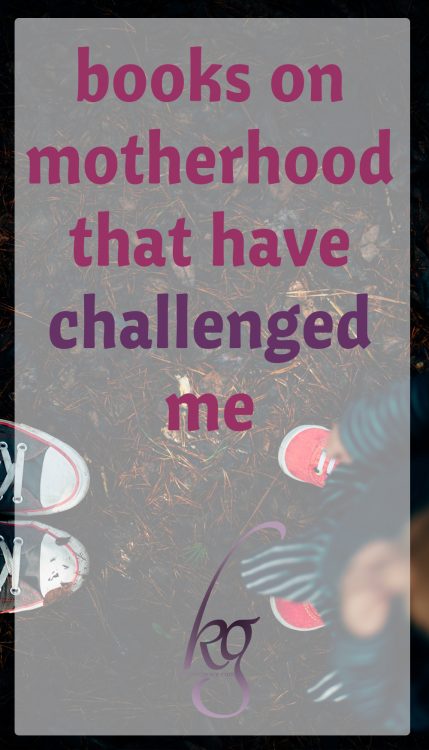 Exhortation on the Theory and Practice of Parenting
Parenting speaks right to the heart of the issue: my pride. And then, principle by principle, Paul David Tripp applies Scripture directly to my abilities and my authority, my child's character and my child's worship. This is a book to be read slowly and digested thoroughly for a paradigm shift on parenting with grace. (Read Hayley's full review of Parenting.)
Gary Thomas is nothing if not practical. In Sacred Parenting, he digs deep into issues like fear and anger, then brings us back to the truths. And the humbling point is that, oftener than not, the issues in our parenting are more about what we need to learn than what we need to teach our children. (For a book along the same lines, but designed to read in short spaces of time, check out Devotions for Sacred Parenting: A Year of Weekly Devotions for Parents.)
The Jacksons take the theory of parenting with grace and show what it looks like in practice. First, they discuss the psychology that a child needs to know from how you are talking to and correcting them that they are safe and loved. Then they delve into the nuts and bolts of what it looks like to listen to and understand your child in the midst of your frustration and their disobedience. This book is a must for every parent's toolbox. (Read a complete review of Discipline That Connects and be sure to check out their online courses for parents.)
This book is filled with jewels that have really challenged many of the ways I think about parenting. As a very young mom, I found Give Them Grace a bit overwhelming because it begins with examples of how to have long conversations with your children about the grace of Jesus. But the heart of the book is about love and grace and how Jesus lavishes it upon us, His children.
A parenting book short enough to be read in one naptime, the look and feel is almost like a gift book. In many ways, Raising Your Kids to Love the Lord is more of a general overview rather than an in-depth study, but it's still jam-packed with such biblically sound — not to mention convicting — injunctions on parenting. (Check out the other titles in this series: How to Raise Selfless Kids in a Self-Centered World and Building Family Ties with Faith, Love, and Laughter.)
"Parents who admit that they are inadequate and run to God make the best parents."
(Parenting by Paul David Tripp)
Encouragement for the Early Years of Motherhood
This book is short enough that even a mom of many littles can finish it. It reads like a bunch of casual blog posts, but they are convicting parables that have come over and again to my memory when I need it most. (Read my full review here and check out Jessica's review of Fit to Burst.)
Another short, easy-to-read book — it's like the study guide companion to Loving the Little Years. Chock full of fabulous quotes and all-too-applicable Bible verses, Erin addresses the lies we've believed about motherhood and speaks truths in unforgettable ways.
This book would be the perfect baby shower gift, except that the new mom might not realize yet how much she needed its wisdom. Desperate encourages idealistic young moms (like I was!) that those ideals are good, but being unrealistic about ideals is unhealthy. Listening in on Sarah and Sally's conversation is the next best thing to having a mentor yourself. (Read my full review.)
This woman gets it. She's been there. And she's lived to tell about it. She might be my new favorite author for down-to-earth grandmotherly perspective on motherhood. (I have yet to open the pages of Raising Kids with Character That Lasts by Susan and her husband, but it looks excellent, as well.)
"In this generation, we parents have gone out of our way to protect our children from pain and to see that they succeed. The problem with this approach is that the kids don't learn wisdom, and they don't learn decision-making skills. I believe we learn more from failure than success, but when parents keep kids from failure, our children inevitably end up lacking wisdom."
(Sacred Parenting by Gary Thomas)

Inspiration for Parenting with Scripture
What I love about Don't Make Me Count to Three is that it shows me how to "parent with Scripture". Its focus is on heart-training, not just training actions.
Parenting with Scripture is a more in-depth index than the very helpful "Wise Words for Moms" wall chart. As much as I want to parent with the living, active words of Scripture (Hebrews 4:12), it's awfully hard (especially in a sleep-deprived state) to recall the correct ones to memory for every occasion. Parenting with Scripture is well-organized, with indexes and cross-references, as well as points of action and discussion for all sorts of teachable moments.
What an inspiring read! Together reminds me of Ann Voskamp's posts on reading the Bible at each meal and Natasha's story about breakfast devotions. But Together shows how a mom can take initiative to make sure Bible reading happens. A real live story of a real mom who read the entire Bible to her kids — more than once. But not written in a way to flaunt or brag, but to encourage you that you can do it, too.
"Giving grace to our children is not another formula that guarantees their salvation or obedience. Grace-parenting is not another law for you to master to perfect your parenting or your children. Our children will be saved only through the faithfulness of the Holy Spirit, who works at the direction of our faithful heavenly father. He's the faithful, powerfulful, soul-transforming One. Yes, he may use us as his means to accomplish his purpose, but salvation is entirely of the Lord."
(Give Them Grace by Elyse Fitzpatrick)
Wisdom for the Journey of Motherhood
Doesn't the title just speak right to you? Gloria's perspective in this easy to read devotional is refreshing, as she rejoices in the beauty of having our hands literally overflowing with gifts from God. She applies the truths of the gospel to motherhood and points us to Him in our moments of weakness and strength alike.
The "spring" series of devotionals? They spoke right to my heart. They made me cry. Seasons of a Mother's Heart is written to homeschool moms but I have an idea every mom would gain something from Sally's encouragement for one season or another.
It's the Pilgrim's Progress of motherhood. It has pricked my heart and my conscience time and again, while renewing my very joy in the everyday tasks of motherhood. Stepping Heavenward is a must-read classic, and an annual re-read for every mom. (But be prepared to weep your way through its pages!)
Mom in the Mirror gets to the heart of beauty and body image and the way they affect and are affected by relationships. It is filled with words I need to remind myself of over and over again, especially as I mother three little girls. (Read my full review.)
Sally Clarkson writes in that sweet, encouraging, grandmotherly tone you can't help but trust. And I love that after meeting her, I hear her voice as I read her words. The Mission of Motherhood is a powerful book, casting a vision and exploring God's heart about motherhood. But it's also the kind of book that will make you want to stop reading it so you can spend time with your children (don't make the same mistake I did, reading it while I was at work!).
I've only barely begun this book, but The Ministry of Motherhood looks to be a neat way of viewing our ministry as mothers. Sally uses the model of the way Jesus ministered to and with His disciples to encourage us as mothers to minister even in the mundane.
"Jesus saves, and the fruit of the Spirit is far sweeter than the fruitless flowers of mere moral living."
(Treasuring Christ When Your Hands Are Full by Gloria Furman)
More on my wishlist and to-read list:
(I'll update this post as I've read them.)
What parenting books have challenged you so much that you leave them sitting out around your house to inspire you as they collect dust?
I'd love to hear what's on your to-read list.
(And if you don't have any dust in your house, please comment and tell me what book helped you achieve that feat of motherhood.)
Photography: JenniMarie Photography
(originally published in 2012; edited from the archives)